According to Newzoo's Global Games Market Report, in 2016 gamers generated a total of $99.6 billion in revenues, up 8.5% compared to 2015. Gaming studios are now investing millions in games as players want total control how the game plays, they want to control their gaming environment rather than having their path dictated. Typically, players want a game that does not tell them what to do or where to go but lets them figure out their fate with their actions in the game, Skyrim is the game that gives you freedom.
It would be honest to say that there only a couple of single player games that you can play the entire day and not bore yourself to death. 'The Elder Scrolls' Series has always delivered. Their latest release that has attracted a lot of attention is The Elder Scrolls V: Skyrim. It has built on the history of the Elder Scroll series and incorporated plenty of features to make it more engaging. However, the modding communities have gotten involved and have released hundreds of mods to help enhance the game's experience even further. With so many available, it is hard to know the best Skyrim mods, not to fear, Fierce PC is here!
Before you get started on MODS ensure you have a high-performance PC that is up to the task!
Contents
The Elder Scrolls Recap
Just in case you're new to the game, this short recap should help you jump on board and help you understand what the game is about. The Fifth Edition, as with any of the previous editions of The Elder of Scrolls, have all been developed by Bethesda Studios and have been published by Bethesda Softworks.
The theme of the game is pretty simple. You adopt a player character of your choice and head out on a variety of different quests, with one sole goal, to defeat Alduin the World-eater. The antagonist is a dragon that has been prophesied to destroy the world. Sounds pretty easy right? Or is it?
There are plenty of shake-ups and unknowns along the way, each of them makes your task a little harder.
As much as this is a breath-taking game and one that you will indulge in for hours at a time, there is always room for improvement. This brings us to the main topic. What modifications are available which make the game fairer, easier to play and more interesting?
There are hundreds and hundreds of mods available for the game, and there are modders that are still working on mods which will soon be released. However, the best ones depend on what aspect of the game you would like to improve or iron out. There are those areas that are pretty common and whose mods are in high demand - We will provide you with only the best Skyrim Mods to install on your Gaming PC.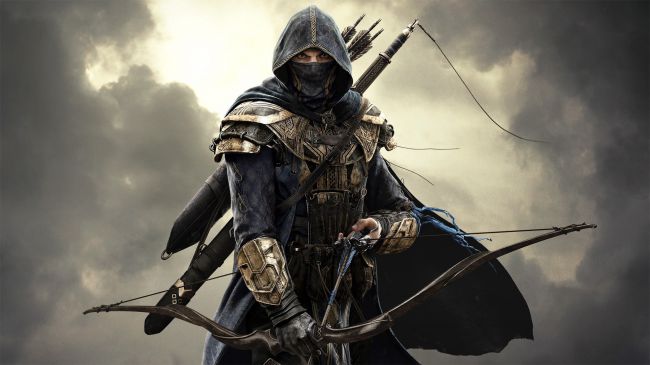 How to Install Skyrim Mods
Lucky for you, there are very few games in the PC world that are as easy to mod as Skyrim. A relative walk in the park and you should not have problems with these at all. However, you should always be wary of the occasional hitches that might pop up now and then.
Skyrim is profoundly integrated with the Steam Workshop. Hence, all you need to do is follow the links to the workshop pages and subscribe to the mod.
After subscribing, the mod you choose will be downloaded and applied to your game with no problems at all.
For the mods that are not on the Steam Workshop, you can find them on the Skyrim Nexus. For these, the instructions for installing will differ slightly from mod to mod, but in any of these special cases, the instructions guidelines will be included with the mod.
There is a good chance that to install the mods; you will be making changes to the 'Data file' which you can find under program files. Before being able to save the changes, Windows will alert you that you're overwriting files. Just press 'OK' and save. But, it is always safe to make sure that you first save a copy of the original game before you make any changes. Should things go south, you have a fall back plan!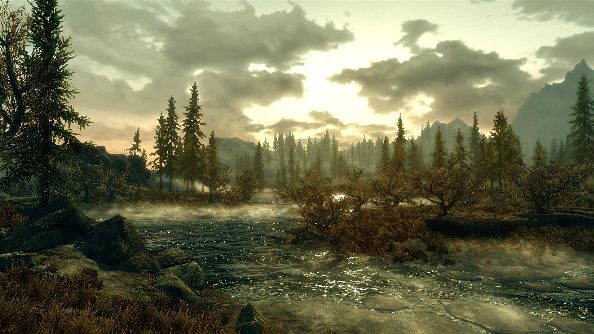 Countdown of the Top Skyrim Mods
Skyrim Script Extender
The Skyrim Script Extender is not only one of the best Skyrim mods, but it is also one of the mods that others will heavily rely on. Modders have become ambitious; they are constantly trying to push the limits of the game. Most gamers find Skyrim simple and straightforward; they want more of a challenge. For the two worlds to be on the same page, the script on Skyrim has to be increased to enable the game to handle more diverse commands.
The Skyrim Script Extender is one of the mods that you should first install before you start any moddling. Most of the other mods that you will install require these scripts to be adjusted so make sure to save yourself time and get this mod first before you install any others.
As much as this mod doesn't bring with it some insanely cool features or give you an edge, it gives you the keys to install the next set of Skyrim mods we mention further down.
The Mod can be downloaded here.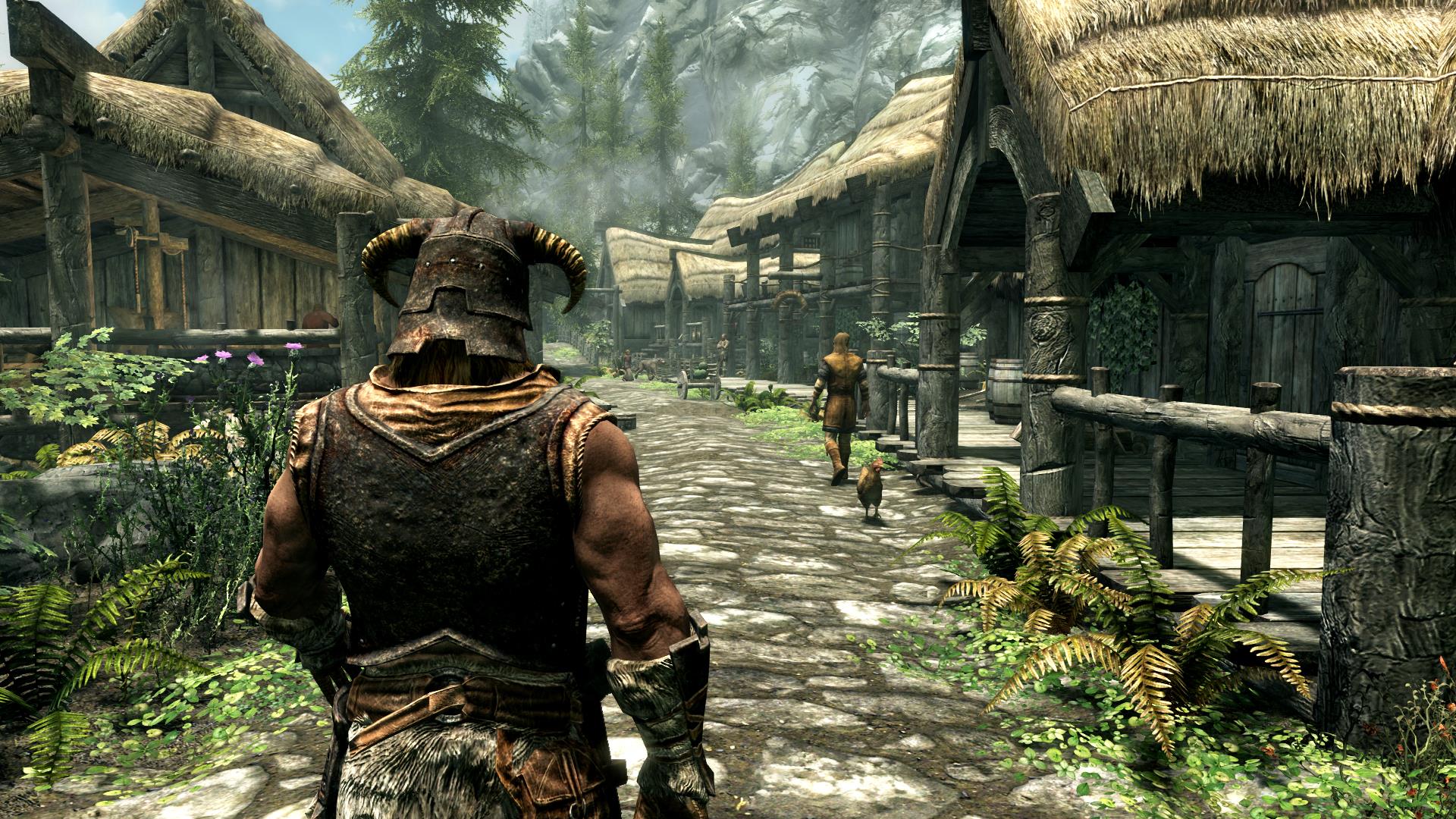 Unofficial Skyrim Patch
If you have played the Elder Scrolls by Bethesda, you have most likely had a hard time with how faulty their scripts tend to be. Rightfully, the job of finding bugs is not easy, and the official development team seems to be doing their best to work on it. But, they haven't been able to get everything going as it should.
The goal of the Unofficial Skyrim Patch is to help fix those nagging hundreds of bugs that affect gameplay, object, text, placement, quest and even the NPC aspects of the game.
This is a just a basic performance type of mod. You don't have to be an addict of the game to want better performance and smoother play. You should know that this is not a fix-it-all kind of mod. Nonetheless, it is constantly updated, which gets you the latest fixes sooner, so you don't have to put up with the same repetitive problems.
If you don't own all three of Skyrim's DLCs, this mod would be a great fit for you. Unfortunately, support for this was discontinued so that no new updates will be coming your way anytime soon. However, this does not diminish the importance of this mod addition, since you will still have access to any updates from the official development team.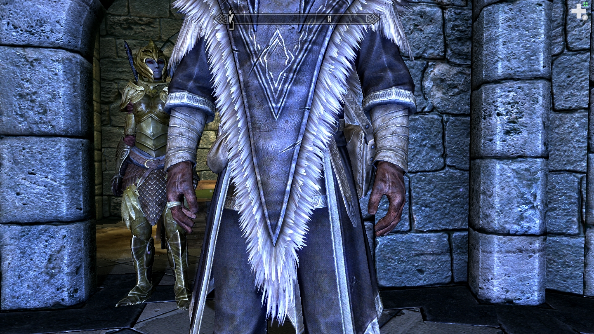 Relighting Skyrim Mod
Sometimes, the greatest mods are not centred on fixing errors with the game. They help you to enhance the graphics of the game, take the lighting schemes in Skyrim for example. Have you noticed how poor the source of light seems to be? The game is plagued with glowing doors, walls, windows and other weird sources of light. Poor lighting is a continuing theme throughout the world of Skyrim.
Now, that might not affect your performance, but it has always been a weaker element to an otherwise glorious game. Bethesda should simply have done better.
The Relighting Skyrim Mod helps to fix these problems. Nothing fancy here, but some good old-fashion scripting that gets rid of all those glitches and mediocre scripts and instead offers a whole bunch more realistic light sources. No more glowing planks of wood! Instead, you have beams of light emanating from fires and stars helping to create that immersive sensory experience that every role-playing game should have.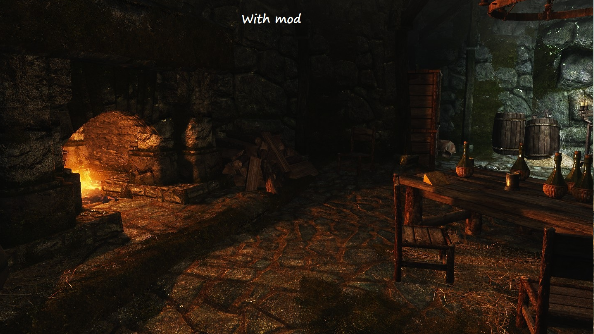 Static Mesh Improvement Mod
Better known as SMIM, this impressive mod is yet another one that helps to make the rough edges and below par aspects of the game better and more improved. In the original version of the game, you will notice that the developers did not pay particular interest in making the contrast between two textures seamless or the stones smooth. Everything seems a little rough, and even though you might not be the graphics perfectionist, it can get on your nerves.
Still, even though these aesthetic imperfections do not affect the quality of the game or how you perform, they do stick out like a sore thumb and ruin immersion. SMIM can help you with that.
The mod has been around for over three years and still enjoys active development and over time, has become one of the most downloaded. Unlike the previously covered Relighting Mod that only works on the lighting, SMIM can improve over 750 meshes on Skyrim. Even better, you don't need to have any DLC for this to work and those with the DLC won't be affected.
The aim of the mod is to help remove all those annoying niggles from the objects of the world. Edges have a better appeal and stones also seem smoother with the mod enabled. Other features that get a better look with the mod include table tops, walls, furniture and even simple stuff like animals and charcoal.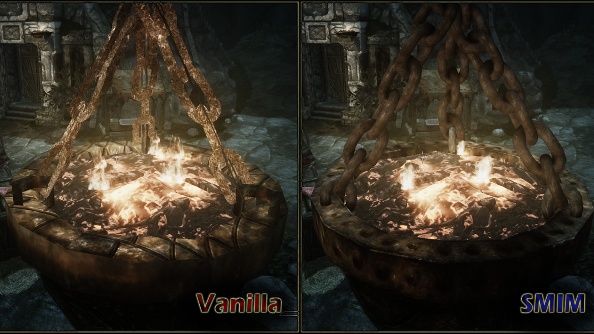 FXAA Injector Mod
If you're like most players, you always thought that the visuals on Skyrim could have been improved to be sharper and more realistic – You now have a fix! The FXAA injector is designed to help obtain a sharper and more vibrant image.
The mod not only gives you the luxury of rich visuals, but it also gives you the ability to fine tune the graphics as you please. You can use the slider system to change the visual quality to your preferred experience.
Among the parameters that you can play around with including the bloom, Technicolor system, image sharpness, and even the tone map. The best part is, you don't have to restart the game every time you have to adjust any of the parameters. You can continue playing without interrupting your campaign save progress.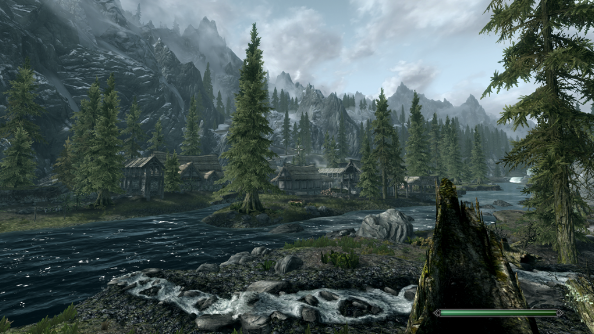 SkyUI Mod
To this point, the emphasis of the mods has been to allow you get more graphically out of the game. None of them have covered how you can make the game better and more enjoyable from a player's perspective. As important as those previous additions might be in making the game look more realistic, you still need to understand the controls when playing.
Unfortunately, there are some obvious signs that give the impression that Skyrim was not built to be exclusively played on computers. The biggest giveaway has to be the User Interface. Even though you can play the game using a computer, without controls, your movements are limited, and the comfort of playing the game is taken away.
Thanks to modding you don't have to put up with this any longer. The SkyUI mod rebuilds the interface and the HUD Of the game to make it friendlier for mouse and keyboard users. Of course, if you would like to use a controller instead, all you have to do is skip the mod. But if you're not up to buying a new controller for the sake of one game, then this mod is going to prove to be very valuable in helping you embrace the controls as they are on your keyboard and mouse.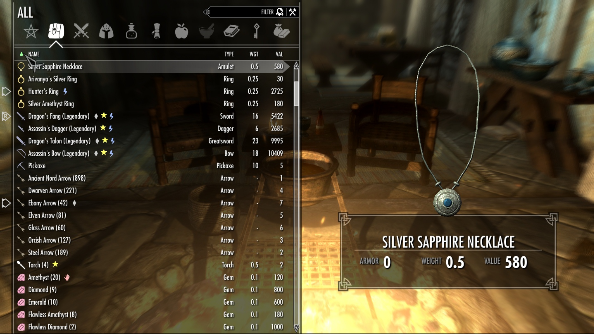 A Quality World Map
Being a free roam game, it is easy to find yourself roaming the world aimlessly for hours without achieving anything of importance. With one of the most popular mods, you can boost the visuals on Skyrim's world map.
You could benefit from the detailed map that includes better marked and defined roads with added texture in the mountains and plains of grass. If you have the Dragonborn DLC, it gets even better as you also get the Solstheim Map as well.
This mod also comes which the features of, the pure waters, pure weather, better embers, deeper snow, logical grass, enhanced blood and wet and cold effects.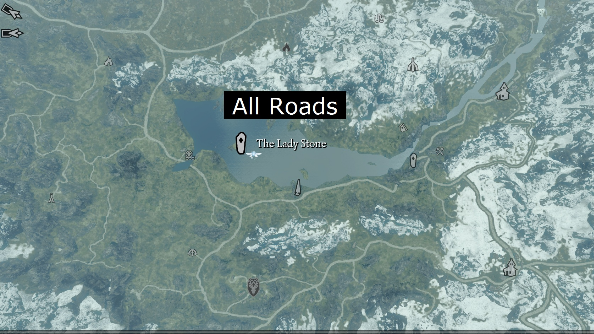 Apocalypse - Magic of Skyrim
In the gaming world, you never know when you will need an advantage and in what form. With the Apocalypse mod, you improve your arsenal and reduce your chances of getting caught unaware.
This mod comes with plenty of features and improves your chances when battling it out. With this mod, you get up to 155 spells extra, which you can either buy or loot from the vendors and enemies. You also get the scrolls and staves that correspond to the spells. Who wouldn't want the added advantage of having a couple of unexpected spells under your belt?
Also, due the mod has a low script load, you don't have to worry about the long periods of saving the game. Phew!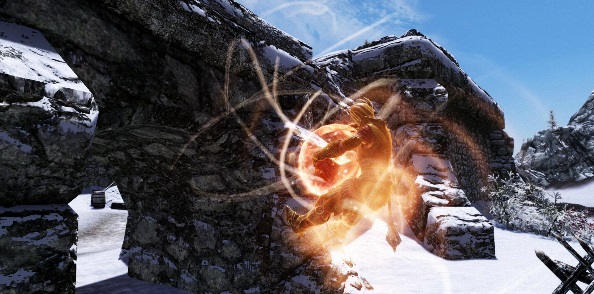 Alternate Start - Live another life
With this mod, you get to switch to a new character at the start of the game. You can choose your character, the starting point and you will even spawn with the right gear to match. At that point, you can choose to follow the natural integration of the mod, or with the help of other mods, you could decide to turn off all the perks and live a life of a nobody.
To most players, this might not sound very appealing… but if you love strategy and are excited by the possibility of an alternative start, then this is a mod for you. A mod that skips you past that dreaded lengthy opening scene? Now, that's got my interest.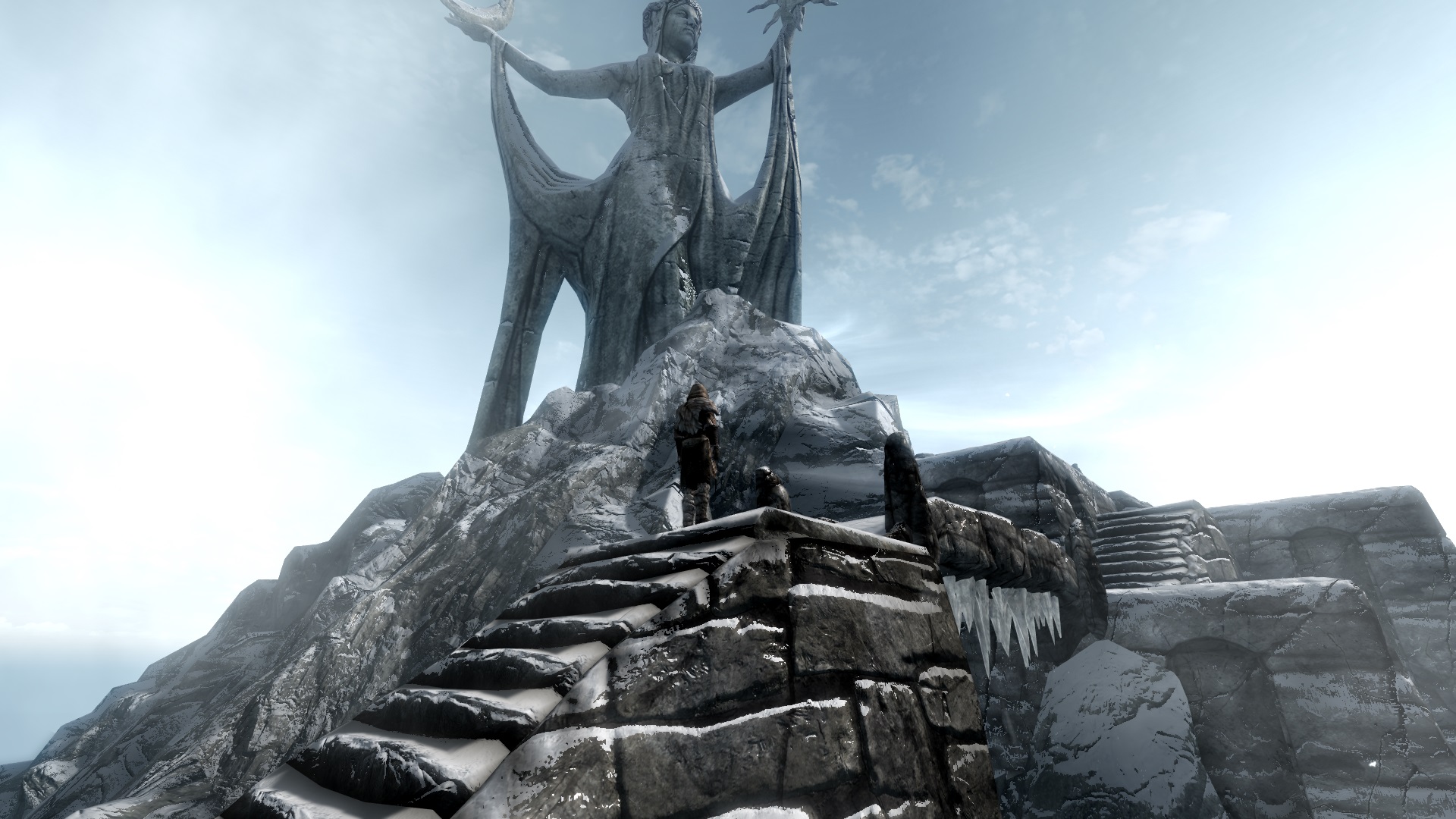 T3ndo's Skyrim redone
This is for advanced players that are seriously considering giving Skyrim a makeover. This is not just one mod. It is a collection of mods that you ought to seriously consider if you would like to make serious adjustments to the game.
The mods allow you to overhaul some of the basic aspects of the game which include the skills, perks and other additionals that any character can get during the game. This would be the perfect mod if you liked previous Elder Scrolls games including Oblivion or Morrowind.
It is also great if you would like the current version to deviate even further from the previous versions, as it enables you to steer the game on to whichever variant you prefer. The mod is brilliantly done and helps to create an experience like none you've had previously on Skyrim.
You should know however that this is a broad and highly complex mod. As such, compatibility issues tend to crop up all too often. Before deciding to download and install, make sure you thoroughly go through the fine print so that you're sure your PC can handle the requirements of the mod.
To Conclude
These are some of the best Skyrim mods out there for you to try. While some are made to make playing the game easier and make your chances of success higher, there are some like pitfalls that are made to make survival in the game a pain.
Whether you want to bring the tenacity of the game down, improve the graphics and visuals of the game, make it more realistic or maybe you would like for it to become more challenging, there are mods out there that you can opt for to deliver.
However, always remember that even with all these mods, not all of them are necessary to allow you to make the most out of your time playing the game. Just make sure you weigh options exhaustively and ensure that the mod has enough approval ratings and it does not become laboured by a heavy script. No-one likes to wait around helplessly as your game slowly and painfully loads or saves.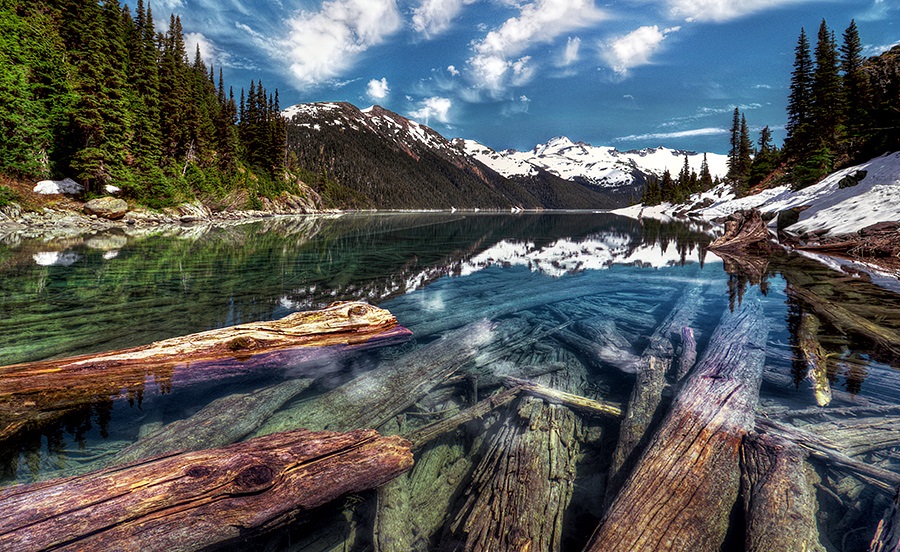 Check out all of our latest blogs for more hints, tips, and eSports news such as our Pre-i62 Interview with Diabolus.