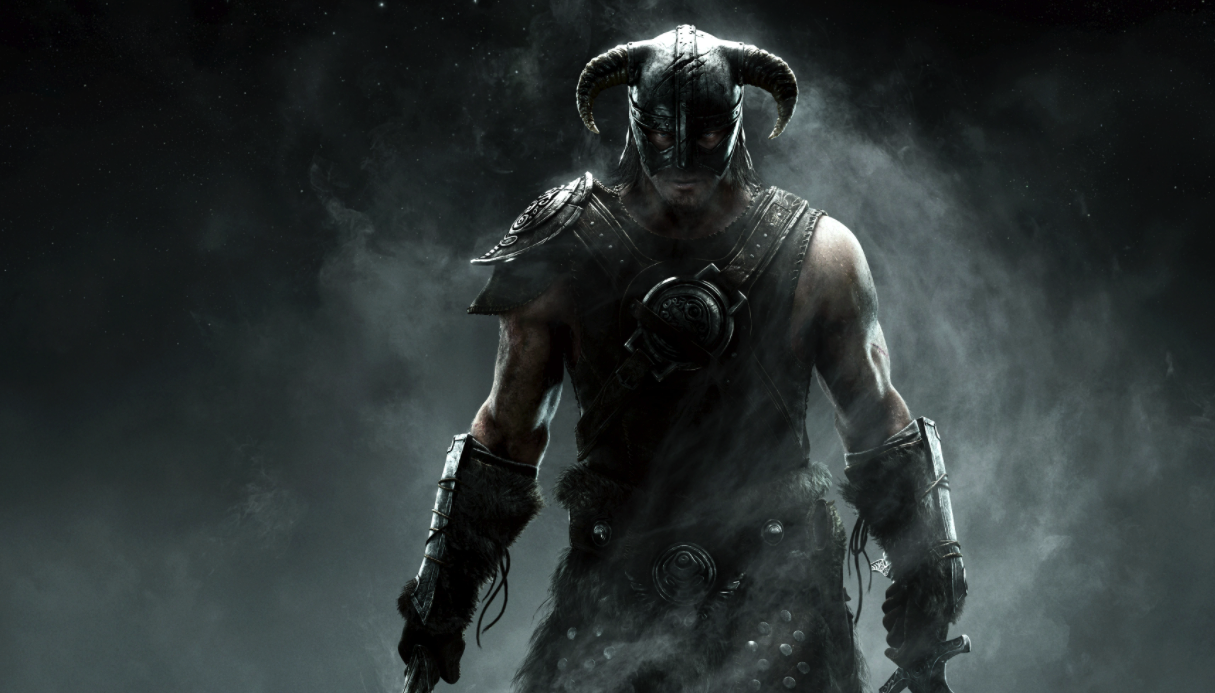 It's been a couple of years since the release of The Elder Scrolls: Skyrim V. The franchise has entertained and riveted gamers in equal measure with a rich open-world theme, a good story, amazing graphics and the chance to battle it out with monsters and other creatures in this fantasy world.
Most gamers can barely have enough of Skyrim, but at some point, you have to stop and wonder if there are other games out there that deliver the same adrenaline and finesse as Skyrim. Although it's difficult to match Skyrim, other games have the same theme and are just as fun to play.
Middle-Earth: Shadow of War
Platforms: Windows, Xbox One, PlayStation 4
Middle-Earth: Shadow of War is an open world, action-adventure, RPG game that promises to deliver an exceptional dose of adrenaline rush. This particular game is an instalment of the Middle-Earth: Shadow of Mordor. It makes an excellent alternative if you're looking for some game-worth Skyrim alternatives.
The game is set in a Fantasy world created by J.R.R Tolkien that takes after the Lord of the Rings franchise in what is an epic adventure filled with monsters and magic.
Why you should try it
If you've played Shadow of Mordor, you will find many similarities with this game, including the narrative, which carries on from where Shadow of Mordor left. You take the role of Talion, who has the spirit of the elf lord Celebrimbor.
Your mission in the game is to turn Mordor against the Dark Lord Sauron using your skills and strategy. Along the way, you get to engage with numerous magical characters like elves, dwarfs and witches. You get a chance to enjoy a detailed yet vast open-world, which is compulsory for every Skyrim fan looking for an alternative game.
Dragon Age: Inquisition
Platforms: Xbox 360, Xbox One, Windows, PlayStation 3, PlayStation 4
Dragon Age: Inquisition is very much like Skyrim featuring the same Open-World, RPG and Action themes. What makes Dragon Age a must play and is likened to Skyrim is how polished they are. If it's your first time playing a Dragon Age game, Inquisition will make the best first impression for you.
In the game, you start as a character with the power to seal breaches in the world. You have to settle the civil unrest caused by the breaches. But it's not just about civic duty. You also have to battle the demons that come into the world using these breaches as you close them.
Why you should try it
Dragon Age: Inquisition is an adrenalin-filled game that allows one to choose from a race of heroes. Expectedly, each of the heroes has unique powers and abilities that will prove critical in the game. What really stands out for this game is the ability to team up with friends in the multiplayer co-op mode and get to tag-team on the demons.
The Elder Scrolls IV: Oblivion
Platforms: Windows, PlayStation 3, Xbox One, Xbox 360
Sometimes, you don't need to stray too far away from comfort to find what you're looking for. This is true with this game. Although Skyrim is the most popular game in The Elder Scrolls franchise, Oblivion is not too shabby either.
Don't be discouraged by the dated look the game has compared to Skyrim. It's only a small crease compared to the stunning storyline and gameplay it delivers, which are arguably better than Skyrim. Oblivion offers the most Skyrim-like experience of all the games you might come across and is definitely a must-try for Skyrim fans.
Why you should try it
Whether it's the striking similarity to Skyrim or the argument that Oblivion has a few aspects that are better than Skyrim, there's no shortage of reasons to want to give this game a try.
It blends the use of Artificial Intelligence to add life to the NPCs, each having its own goals and stories, which they complete on their own, giving the game some realism. This immersive first-person world even comes with awe-inspiring magic and combat, giving every gamer the best of both worlds.  If you're playing it safe and avoiding disappointment, Oblivion should be the pick for you.
Dark Souls III
Platforms: Windows, PlayStation 4, Xbox One
Dark Souls III is an action RPG game that shifts slightly from Skyrim but doesn't stretch the limits. It drops the role-playing elements of Skyrim, making it a perfect alternative if you're looking for a game that focuses on medieval combat.
Dark Souls has one of the most riveting storylines that build upon the events of the previous release in the franchise.
You take Ashen One's role, a character whose mission is to save the First Flame from dying out and hence postponing the coming age of darkness. To deliver a matching experience, the game adopts a dark and ominous design that really gets your chills going.
Why you should try it
Other than the game's creepy design, there's a tonne of different weapons in the game you can use to take down anyone who stands in your path. The game goes big on everything from the environment to the monstrous enemies you're going to face.
The fast gameplay makes this a nail-biter with nerve-wracking combat. You will quickly pass several hours while playing the game without even noticing it. Go for Dark Souls III if you're looking for a game that offers a riveting storyline and offers better combat mechanics.
The Witcher 3: Wild Hunt
Platforms: Windows, Xbox One, PlayStation 4
The Witcher 3: Wild Hunt is considered one of the best action-adventure and RPG games in recent times for a reason. The game set the bar high for other role-playing games and provides a detailed environment with a fluid combat system and amazing interactions.
Why you should try it
Get ready to explore the vast world as you control Geralt and use his powers to fight evil. You have an expansive arsenal to choose from that includes swords and magic. The game already has numerous awards under its belt for its riveting storyline and immersive gameplay. This one is for those gamers that believe role-playing is Skyrim's most formidable aspect and want alternatives that deliver the same RPG experience.
Kingdom Come: Deliverance
Platform: PlayStation 4, Windows, Xbox One
Deliverance is an action RPG, open-world game set in the 15th century in the Kingdom of Bohemia. It makes a terrific alternative to Skyrim and is definitely worth a try.
In the game, you're Henry, the son of a blacksmith. Your village has been brutally massacred by Sigismund of Luxembourg. You're fuelled by rage and want to put an end to your parent's killers.
Why you should try it
Rage and anger drive some of the best storylines, and Deliverance is not any different. In the game, you get a chance to head out on an adventurous journey filled with bloodshed. The storyline is quite impressive, and the game has an extensive range of features that make the RPG action of the game immersive.
It's not your typical magic, monsters, and fantasy story, but it makes for some great action and revenge, making this a must-play right away.
Neverwinter
Platforms: Xbox One and Windows
Neverwinter is a unique game based on Dungeons and Dragons. You don't need to have prior knowledge of the Dungeons and Dragons franchise to know all there is to it. But it would help.  The game is an MMORPG game that introduces Dungeons and Dragons in a good cartoon mode, which astonishingly is quite enjoyable.
You can choose from one of the eight classes in the game. Each of the classes possesses different powers and abilities, and you can improve on this further as you progress with the character. You can invite your friends to join in the part to raid dungeons and slay the monsters lurking therein. While at it, you can help yourself with powerful weapons and artefacts.
Why you should try it
For starters, the game is free to play, so you don't have to worry about spending right out of the gate. However, you will pay as you progress if you take a liking to it. The opportunity to team up with friends is always welcome in any game and adds to the fun, not to mention that Neverwinter has made it a habit to get better with every new update. When playing this game, think of it as playing World of Warcraft on Xbox only better.
The Elder Scrolls Online
Platforms: MacOS, PlayStation 4, Windows, Xbox One
The Elder Scrolls Online provides Skyrim fans with a similar adventure but on a much larger scale on an MMORPG-based universe.
The game has all the features you have come to expect of a great RPG game and makes this even better by adding an ever-expanding world.
Featuring thousands of players from all over the world, the game still manages to deliver a personalised experience with top-level customisation, allowing you to determine how you want your character to look like.
In addition to appearance, you can choose the skills you want to learn, weapons to use, and even create your own playing style.
Why you should try it
There are very few games that allow you to pick and choose your stories. The Elder Scrolls Online, it's about exploring the massive world and a chance to chart your path. You can decide to play in the epic PvP campaigns or opt for the much simpler PvE exploration.
Simply put, the game gives you total control to create and live your own experience by choosing from various storylines.
World of Warcraft
Platforms: Windows and OS X
You've probably heard of World of Warcraft (WoW). It's the best MMORPG in the market. It's known to have among the richest and most detailed storylines in the gaming world, and its NPCs have great stories to keep you glued to the game.
The game has a big stage feel, giving you a chance to team up with the biggest heroes of the Warcraft universe to take down even bigger villains.
Why you should try it
Other than the sheer enjoyment of making your fantasy world a better place and the big leagues' feel, the game offers lots of quests to keep you occupied, and there's a bucket load of monsters to slay.
WoW is a classic game offering you the biggest adventure of your life sprinkled with excitement. If you're not yet sold, the expansion packs promise some exceptional surprises as well as bring back some of the best characters in the game.
This is probably the best Skyrim game away from Skyrim and definitely a must-play for all gamers.
Divinity 2
Platforms: Xbox 360, Windows
Divinity 2 borrows from some of the core elements from games like WoW and Diablo. Some of the elements it borrows include enchanting and upgrading equipment. Despite the borrowed elements, the game has a different approach.
The main objective of the game is action, mainly hack n slash. Gaining more experience requires you to complete more puzzles, quests and beating enemies. The more you progress, the more you can develop your character.
Why you should try it
Divinity 2 has one feature you won't usually see in games. If you find yourself in a tight spot, you can use a necromancy spell to summon a monster to fight alongside you. How cool is that? You can also create different potions for various effects, and the game features a world full of NPCs who offer quests you can decide to explore. For every quest you complete, you get more respect.
The Bottom Line
There's no doubt Skyrim is one of the best games in the market. But once in a while, you need to spread your wings and diversify your gaming palette. These ten games will ensure your effort to try something different doesn't go to waste by staying close to comfort while providing you with different worlds, approaches, quests, and playing experiences.