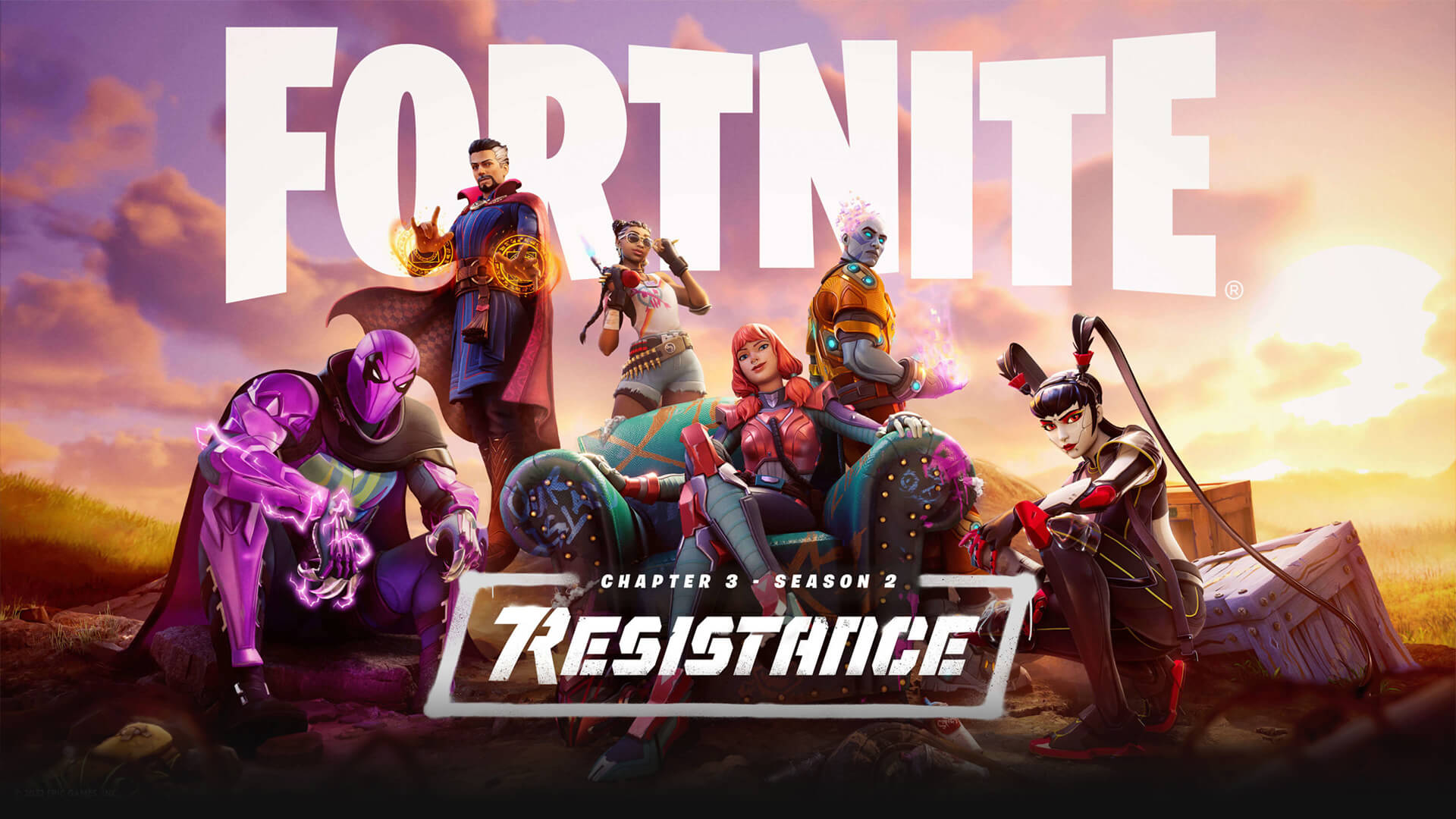 Fortnite is a free-to-play Battle Royale game with numerous game modes for every type of game player.
Watch a concert, build an island or fight.
Fierce Betrayer
AMD Ryzen 5 3600
NVIDIA GeForce GTX 1660 Ti 6GB
16GB DDR4 3000MHz Memory
240GB Solid State Drive

1TB Seagate BarraCuda Hard Drive
AMD Ryzen 5 5000 Customiser
AMD Ryzen 5 5600X 3.7GHz (4.6GHz Turbo) Hex-Core CPU
MSI Ventus RTX 2060 6GB OC Edition Graphics Card
16GB Corsair Vengeance LPX 3200MHz DDR4 Memory (2 x 8GB)
500GB WD Blue 3D SATA M.2 Solid State Drive
2TB Seagate Barracuda HardDrive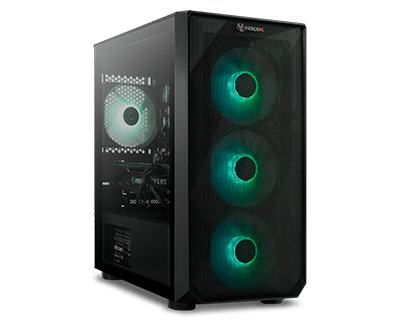 Fierce Redeemer
Intel Core i5-10400F 2.90GHz (4.3GHz Turbo) Hex-Core Processor
MSI RTX 3060 Ti Gaming X 8GB LHR Graphics Card

16GB Corsair Vengeance LPX 3200MHz DDR4 Memory (2 x 8GB)

500GB WD Blue SN550 NVMe M.2 Solid State Drive
1TB Seagate BarraCuda Hard Drive
THE HISTORY OF FORTNITE
Fortnite is the brainchild of Epic Games and was released in 2017. You can choose from three different game modes even though they are all driven on the game engine and have the same approach and theme to the game.
With the Fortnite: Save the World mode, you have a cooperative shooter survival game where you can have up to four players fighting zombies while building fortifications to defend yourself and other objects.
The second mode; Fortnite Battle Royale is a free to play the game for up to 100 players. It's a complete blood bath with the winner being the last person standing.
The third and final mode is Fortnite Creative. In this mode, players have the freedom to create worlds and battle arenas. The two former modes were released in 2017 while the third was released in 2018. All three modes are available as PC games and with our Fortnite Gaming PCs, you should be all set up and ready to tackle the game.
WHAT TO CONSIDER WHEN BUILDING YOUR FORTNITE GAMING PC
Without a doubt, you need the best gaming PC that will keep up with the demands of playing Fortnite. Even though you're thinking of solo play at first, it's always a good idea to build a PC that is easy to upgrade so when you pick interest in the other modes you don't have to spend a fortune buying a replacement.
Some of the parts that you should prioritise when building your Fortnite Gaming PC include:
RAM

If possible, go all out on the RAM of your new Fortnite gaming PC. You need the best performance and a free-free experience when playing the game. We have a wide range of options to choose from. If you're not very sure of what will work best, our team of experts are at hand to assist you with that.
GRAPHICS

Indulge yourself in the action and bring the battlefield to your home with robust graphics cards. We have some of the highest rated options which include Nvidia and AMD and some of the top and trendsetting brands like MSI and Asus.
CASE

The case plays two roles. The first is keeping the components cool for longer playing hours. It's also the canvas that allows you to showcase your creativity. It needs to serve both roles well to keep your machine running and your friends intrigued.
BUY YOUR FORTNIGHT PC WITH FIERCE
At Fierce PC, we understand gaming, and we understand PCs. We bring our extensive knowledge of both fields to build PCs that can handle current and future demands of every mode of Fortnite. With our Fortnite gaming rigs, you can enjoy a freeze-free experience and real-life graphics that immerse you into the game.
Our Fortnite PCs come at different price points allowing players with different budgets to find a PC that works for them without compromising on quality and performance. If you're uptight about how you want your PC to look and perform, we have a solution for you as well.
You can customise your PC using our online PC configurator using the thousands of components we have in stock. Once you choose your preferred components, we will have a team of technicians build and test the PC within 48 hours after you make your selection.
All our components are of high quality and from leading brands that have built a reputation for being reliable and long-lasting. These include Intel, Nvidia, Asus and AMD, among others.
QUALITY COMPONENTS

When buying any gaming PC, components are at the top of your priorities. PC components are the engine that drives the PC. To ensure Fortnite gamers get the best out of their PC and their budget, we only stock PC components from reliable and reputable brands like Intel and ASUS.
With our graphics card, you can bring your gaming experience to life. We also have a variety of RAM options to match the varying needs of different gamers. Whether you're looking to build or upgrade your Fortnite PC, Fierce PC has the best quality and affordable components for all your gaming needs.
WHY BUY FROM FIERCE PC?

The best Fortnite gaming PC is not easy to put together. You need a partner with gaming and PC experience to advise you and point you in the right direction. Your preferred partner should be extremely knowledgeable and have links in the market that can get you the most recent components in the shortest time possible.
That partner is Fierce PC. Here are a few more reasons why you should get your Fortnite gaming PC from us.
Customisation – If you don't want a stock option, we give you the chance to design your own unique gaming PC with the help of our PC configurator. It is a simple and easy to use tool that allows you to design your PC based on your budget and needs.
Quality – we take the quality of our products very seriously. We rigorously test all the PC before shipping them to the clients. We also make sure we use the best quality components and all our products are backed by a warranty on labour and parts.
Return Policy – Having problems with your gaming PC? Don't worry, we have a customer friendly return policy where we pay for the shipping fee and repair the computer for free if it runs into problems within 30 days after shipping.
Fierce PC is your best bet for a wide range of Fortnite Gaming PC. Whether you're looking for a stock option or to build your own PC
Pre-configured Systems for your Favourite Games
Fortnite is a free-to-play Battle Royale game with numerous game modes for every type of game player.
Watch a concert, build an island or fight.
The selected pre-configured systems above are recommended for gameplay and any guarantee of actual performance is neither implied or stated. Game not supplied. Fierce PC does not have any association with Fortnite and all images are purely for representational purposes only.