Interview with Fierce CS:GO player, Kpiz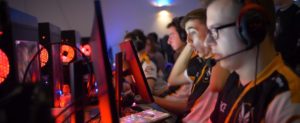 Jack "kpiz" Pragnell was one of the first players on the Fierce Esports CS:GO roster from the official launch of the organisation in August 2018. With a bumpy start in tournament placings, we decided to switch things up with the roster, leading to the removal of kpiz in the later months of 2018. After an additional change with Totun and Swaggy, Jack returned as the Fierce CS:GO In Game Leader. We speak with team captain kpiz ahead of Epic26 in Kettering to discuss his thoughts on the brand-new roster and his expectations for the event.
First of all, welcome back to the Team! For anyone who missed the news, you're now going be the CS:GO teams in game leader. What does it mean to you to be part of the Fierce Family once again?
It means a lot to have the confidence and backing of such a good organisation again, hoping to really show people that I'm back and with a vengeance this time. After helping pitch the idea that is now Fierce Esports, I'll always hold this organisation close to my heart.
In the later months, you took a step down as In-Game Leader as teammate Emin took over. How does it feel to be the man in charge once again and what are your goals for the team in 2019?
Last year my style of calling didn't agree with some of the members of the team as it requires you to think on your own and make reaction plays without me orchestrating them which didn't suit our old roster, but now with the addition of Carcass I've got players who only need a loose outline of what to do and can apply their vast game-knowledge and experience into working with each other and winning rounds.
Side note: Why not check out our range of Gaming PCs for CS:GO
Epic26 is coming up on the 8th-10th February, with a 2nd place finish last event what are your expectations this time round?
Well, our expectation is just to enjoy the event more put less pressure on ourselves and use it to improve and really bond the new roster into an elite level UK team. We expect to do well but at the same time respect the level of competition will be higher, however, I think that the placing of this event will weigh more in the grand scheme of the scene due to the number of top level teams and mixes attending, looking like a fun, competitive event.
With other CS:GO teams such as LDN Esports in attendance of this event, which team would you say are threats?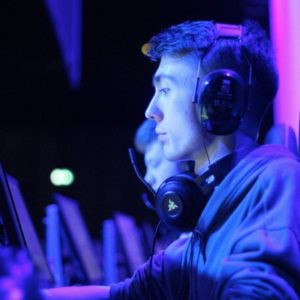 Well, you said it best really, London Esports right now are the biggest threat in the UK scene full stop. An assortment of ex-teammates of mine and then a few of the wind and rain boys make it a really competitive line-up.
What strategy have you brought on board as the new In-Game Leader to ensure that everyone on the team is on the right page on the build-up to this event?
I like to play more a loose style of counter strike really allowing the individual players to shine more and dictate what happens within a round, of course, what I say is bottom line and can decide to impulsively change up the pace at any time but mostly I've just tried to get us to work on the communication side of the game more so that within a round we can all play off one another.
What do you hope to be able to bring to this new roster?
Pure fire-power of course! In all seriousness, I'll just try to bring a cool, calm collected approach and try to apply my experience to the situations and personally aim to get back to and give Fierce Esports their first LAN stage finals.
Thank you for taking the time to answer some questions! Is there anyone you would like to give a shoutout to?
That's no problem at all, shout-out to the Fierce Family and also all of our sponsors.
Be sure to follow Kpiz to keep up to date with the team's progress as well as the Fierce Esports Social Media profiles.
Next up to read: Epic26 Summary of Day One.