GameMax - Sponsor Highlight

Fierce Esports is a gaming organisation ran and owned by Fierce PC. We are extremely happy to have the wonderful GameMax on board as a sponsor.
GameMax produces some of the best PC products/peripherals at a more than affordable price. They specialise in PC cases, cooling components, peripherals and power supplies. We have listed our favourite product per category they cover.
Cases
We recently wrote a blog post featuring our top three Fierce PCs featuring GameMax products here. But, if we were to choose our favourite case out of them all, it would have to be the one our Counter Strike: Global Offensive team showcased at the recent Insomnia event in Birmingham.
GameMax Abyss
We have an item listed on Fierce PC featuring the beautiful GameMax Abyss case called the Marksman. The Marksman is notably one of our Express PCs, meaning that you can have your hands on the system in just 3 working days!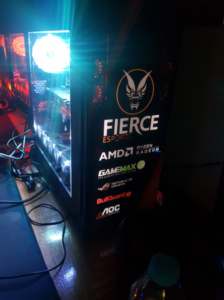 GameMax Abyss Black RGB Infinity LED Gaming Case
Intel Core i5 8400 CPU
NVIDIA GeForce GTX 1060 6GB Graphics Card
16GB DDR4 Memory
Cooling
We like to go a little bit RGB crazy sometimes, which is why our favourite Cooling product by GameMax has to be the Iceberg 240mm Water Cooling system with 7 colour PWM fans. You can find out more in depth information about this particular product on the GameMax website.
All Copper-Made Cold Plate - 100% Hassle Free Maintenance - High-Quality Water Pump Manufacturing - Water Block LED indicator - Advanced PWM Fan Design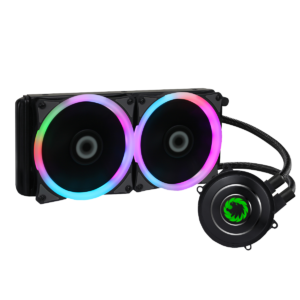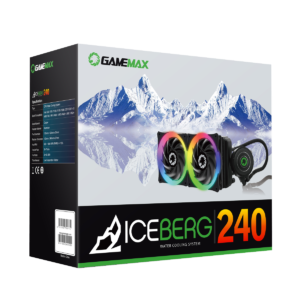 Peripherals
One of GameMax's recent releases is the amazing G200 RGB Pro Gaming Headset which you can pick up for as little as £16.99! As this product specialists in aesthetics, not only quality you can check out the product review here:
PSU's
Have we already mentioned that we like to be a little RGB crazy? If you're exactly the same then you need to look no further than the GameMax 1050W Modular RGB Gold 80 Plus PSU.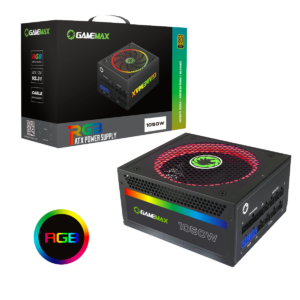 Key Features
Powerful single +12V rails offer stable DC output and supports high-end graphic cards and PC systems.
80+ Gold APFC, High-Efficiency and 90+ Certified
Active Power Factor rate up to 0.9
RGB Ring Fan on the top, RGB Illuminated logo on the side and the lights are coming from top and side. The colours include Red, Blue, Green, White, Yellow, and Purple.
Honeycomb ventilation design for optimal heat dissipation
Full modular output connector.
These products are just a few of what GameMax has to offer, to see the many more products available head over to the GameMax. You can also find out about their latest product releases by following them on Social Media.
Think we missed anything? Get in touch with us on Social Media here and let's spark a discussion!
Fierce Esports Twitter
Fierce Esports Facebook