Incoming titles of May:
Check out upcoming May Game Releases!
---
Resident Evil Village
Release date: 7th May 2021
Platform(s): PC, PS4, PS5, Xbox One, Xbox Series X
"Fight for survival as danger lurks around every corner"
The next generation of survival horror rises in the form of Resident Evil Village, the eighth major entry in the Resident Evil series. Set a few years after the horrifying events in the critically acclaimed Resident Evil 7 biohazard, the all-new storyline begins with Ethan Winters and his wife Mia living peacefully in a new location, free from their past nightmares.
Just as they are building their new life together, tragedy befalls them once again. When BSAA captain Chris Redfield attacks their home, Ethan must once again head into hell to get his kidnapped daughter back.
---
Resident Evil Re:Verse
Release date: 7th April 2021
Platform(s): PS4, PC, Xbox One
"Turn the Tides with Bioweapon's Revenge!"
In Resident Evil Re:Verse you can test your skills against other players in four to six-person deathmatch battles. Play as beloved characters from the Resident Evil series and turn the tides of battle with powerful bioweapons.
Take part in 5-minute Deathmatches, where the player with the most points wins! Use the weapons and items you find to take down even more powerful enemies!
---
Hood: Outlaws & Legends
Release date: 10th May 2021
Platform(s): PS4, PS5, Xbox One, PC, Xbox Series X
"WE ARE ALL OUTLAWS…BUT SOME OF US WILL BECOME LEGENDS."
In a violent, medieval world, outplay rival gangs in intense PvPvE multiplayer heists. Moving in stealth to steal treasures unseen or dominating through loud and brutal combat, only the best will escape with hard-earned riches.
---
Subnautica: Below Zero
Release date: April 30th 2021
Platform(s): Switch
"Below Zero is not finished"
This frozen underwater adventure is a work in progress. As we did with Subnautica, we are building Below Zero out in the open. With your help, we will craft a worthy follow up to the original game.
---
Far Cry 6
Release date: 26th May 2021
Platform(s): PC, PS4, PS5, Xbox One, Xbox Series X
"Welcome to Yara"
Embrace the gritty experience of an improvised modern-day guerrilla and take down a Dictator and his son to free Yara.
See our closer look at Far Cry 6 HERE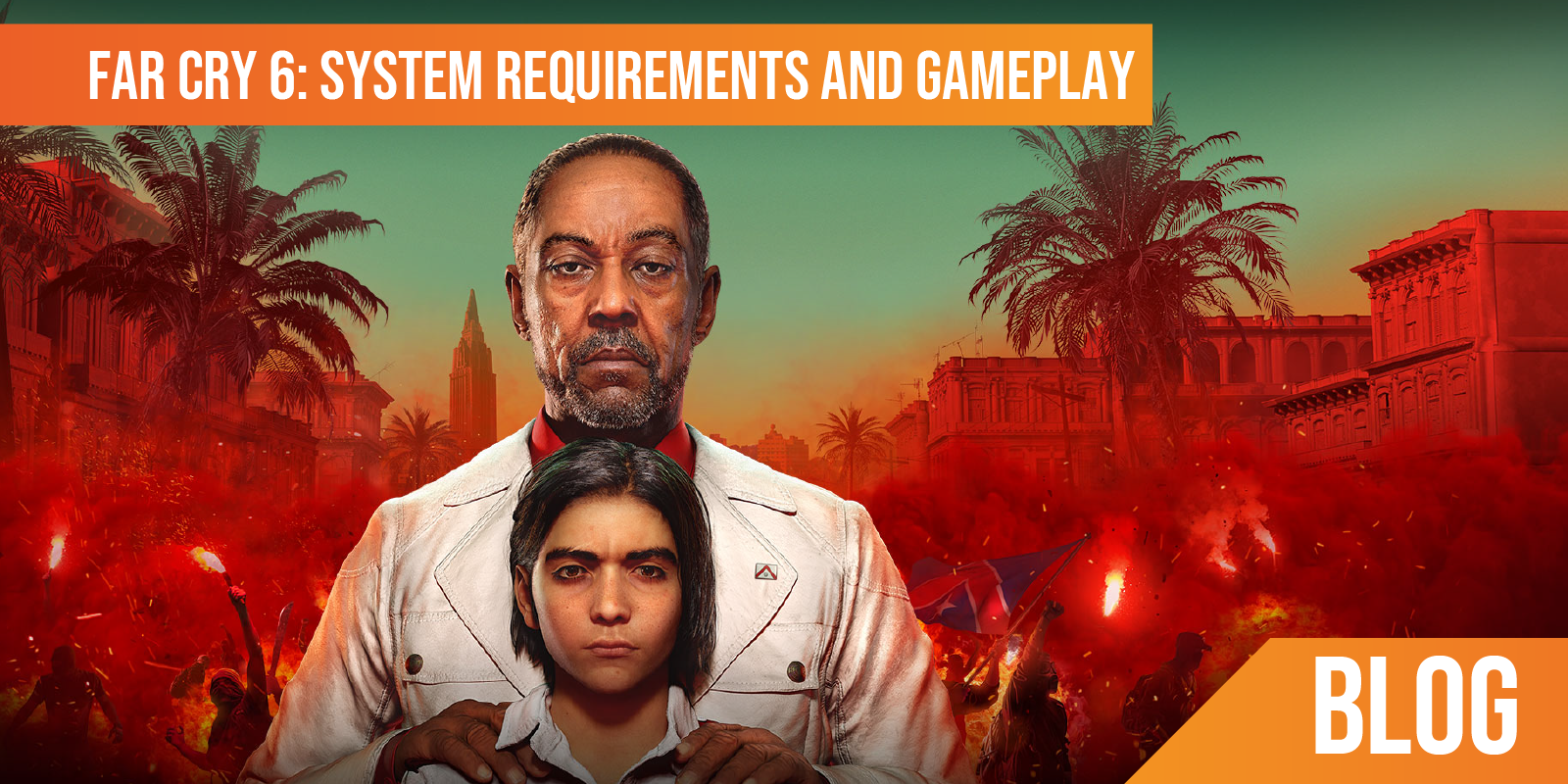 ---
Other game releases in May:
Raiden IV x Mikado Remix (Switch) - 6th May 2021
Resident Evil Village (PS5, PC) - 7th May 2021
Resident Evil Re:Verse (PS4, PC) - 7th May 2021
Hood: Outlaws and Legends (PC, PS4, PS5, Xbox One, Xbox Series X)
Mass Effect Legendary Edition (PS4, PC) - 14th May 2021
Subnautica: Below Zero (PC, PS4) - 14th May 2021
void tRrLM();++ //Void Terrarium++ (PS5) - 18th May 2021
Knockout City (PS4, Switch) - 21st May 2021
Deathloop (PC, PS5) - 21st May 2021
Miitopia (Switch) - 21st May 2021
Biomutant (PS4, PC) - 25th May 2021
Very Very Valet (Switch) - 25th May 2021
Far Cry 6 (PC, PS5) - 26th May 2021
World's End Club (Switch) - 28th May 2021
Fallen Knight (PC) - 31st May 2021
Aerial_Knight's Never Yield (PC, PS5, Xbox Series X) - May 2021
King of Seas (PS4, PC) - May 2021
Pecaminosa (PC. Xbox One) - May 2021
Yonder: The Cloud Catcher Chronicles (PS5) - May 2021
---
Top 3 Build Picks for May: