Kids Interview Gamers at I62!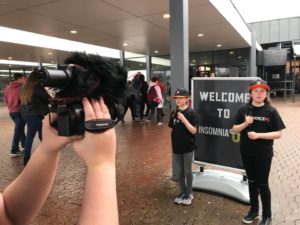 You don't see many interviews at events being that little bit different, so we decided we were going to take a 9 & 11-year-old to go speak to gamers at I62 and attempt to get them to dance and make the interview as awkward as possible.
We have to say this was a success! From asking people whether they were wearing clean underwear to getting them to mimic some Fortnite dances. The video was everything we hoped it would be and couldn't be happier with the outcome.
We also have our Top 3 up and coming streamers you should know about!
If you haven't yet seen our video you can watch it on our YouTube channel here:
https://www.youtube.com/watch?v=RgG96CqIkJM
The number of people who got involved and showed off their dance moves was incredible. Especially from the likes of Streamer & Content Creator @JuxtoG, @SpecialEffect team, @DiabolusEsports and many more.
We had a fantastic time filming at this event, each and every interview we filmed was so much fun to watch and that little bit different from our young interviewers.
If you'd like to see more of the girls at events, make sure you subscribe to our YouTube channel here and follow us on our Social Media Channels:
Take a look around our website to find great deals on a variety of Gaming PCs, from budget to high-end.