BullGuard is the first antivirus company to develop a "Game Booster" feature, specifically designed with PC gamers in mind.
And with good reasons too. What started as a niche activity has evolved into an industry worth billions. In 2017, the UK games market reached a record revenue of £5.11bn. Gamers can now make a full-time career through their favourite games and earn incomes similar to professional sports stars.
Consequently, the gaming world appeals to more than aspiring pro-gamers: hackers.
It's no surprise that hackers also are drawn to the gaming world and its users. Gamers represent a large group who spend both time and money online and through that, risk exploitation. And if you thought you just had to look out for traditional spyware and password stealers, think again. As the rise of a new cyberthreat is upon us: cryptohackers. Now gamers also have to look out for malicious software which hijacks your PC and forces it to mine for cryptocurrencies. Unsurprisingly, this has become the most popular malware on the planet.
Are you at risk?
If you're a gamer, then you're unfortunately also an ideal hacking target.
Gamers are actually the most common victims of cybercrime. The reason is that when you use traditional antivirus software, it uses up some of the resources, such as continuous filtering by the firewall or spam filter, which takes up precious processing time and can result in a lesser gaming experience. Because of that, many gamers opt out and end up exposing themselves to cyber attacks.
If you've not been hacked before, count yourself lucky, as the effects of online hacking can be devastating. Especially if you have spent hours in games mastering levels only to discover everything is gone. Or worse, identity details have been compromised.
As gaming increases in popularity, so will these sorts of attacks. It pays to be mindful of this and practice good security, not just by using antivirus software, but also by being aware of the methods hackers use and the importance, at the very least, for strong passwords.
How can BullGuard help you?

BullGuard have designed and developed a Game Booster specifically for gamers, which lets you enjoy your immersive gaming uninterrupted, without compromising your computer's security.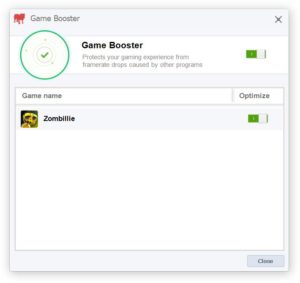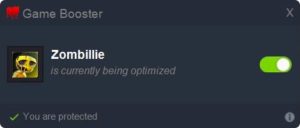 BullGuard make it simple to protect everything in your digital life—from your data to your identity. As the only security company whose sole focus is on the consumer. BullGuard acts as your own private bodyguard—tracking and tackling cyber threats so that you can connect confidently, control easily, and travel freely throughout your digital world.
BullGuard's protection is different. Game Booster is a patent-pending technology that gives total online protection without any interruptions and actually boosts CPU performance, which gives you time to enjoy your gaming experience seamlessly, without disabling the security software.
Protect yourself and your gaming and check out BullGuard's tips to identify and safeguard against hacks in the gaming world.
All Gaming PCs from Fierce PC comes with 1 YEAR of BullGuard Internet Security for FREE.