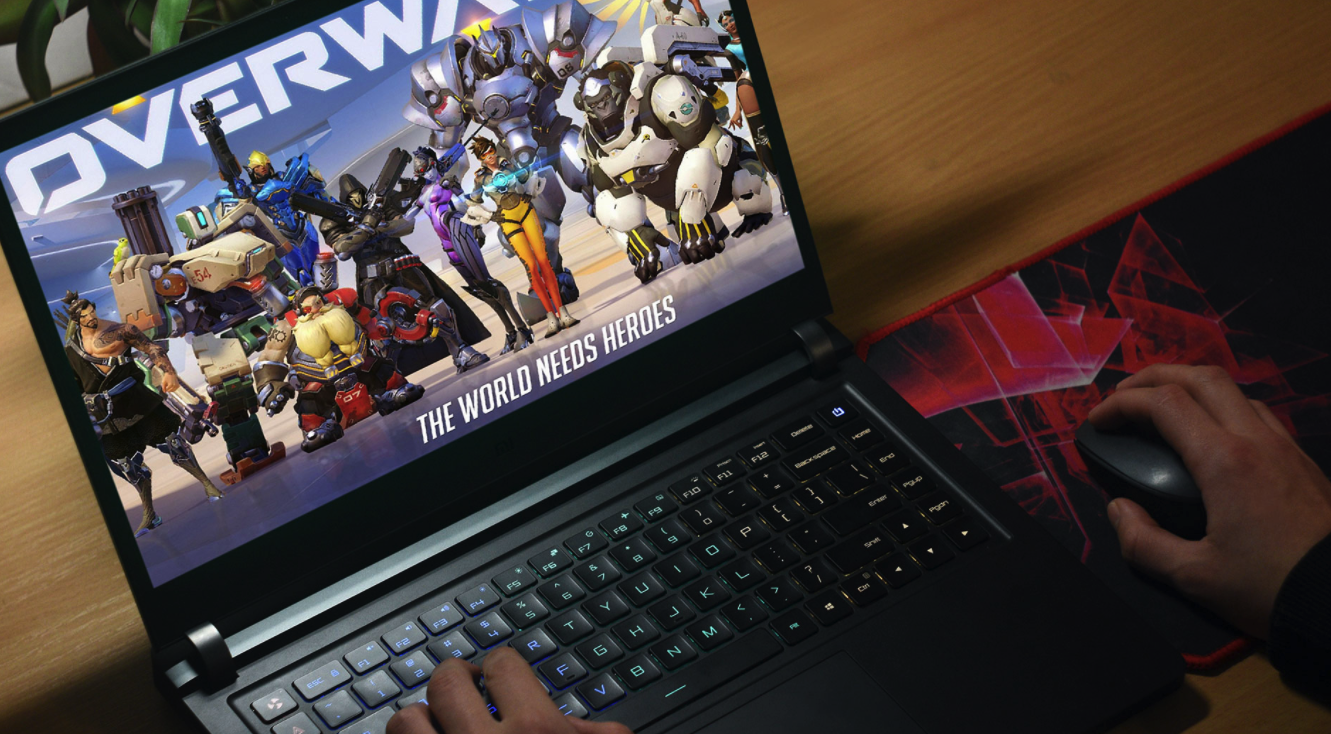 Every avid gamer wants to buy a PC that can handle their favourite game seamlessly. For Overwatch lovers, it's not any different. Before purchasing the hardware, you have to be sure it will support the game without freezing and put out the best performance.
Luckily, Overwatch is not the most demanding game and will easily run on most gaming PCs. But if you're looking for the ultimate performance and gaming experience, here are some of the PC requirements to run Overwatch.
Overwatch Game Details
Overwatch is a team-based multiplayer FPS system that was first launched in May 2016 by Blizzard Entertainment for the PC, PS4 and Xbox One. The game has more than 30 hero characters, each with a unique style of play. Players have to work together to complete various tasks, among them escorting payloads across the map in a stipulated amount of time or to secure and defend control points.
The developer has introduced various new characters, game modes and maps since the game's first release to keep gamers hooked.
Overwatch Minimum PC Requirements
For gamers with a tight budget that want a PC that will just get over the hump of running Overwatch, here are the minimum system requirements you need to consider when buying the PC:
CPU – AMD Phenom X3 8650 or Intel Core i3
RAM – 4GB of RAM
HDD – At least 30 GB of hard disk space
Graphics card – ATI Radeon HD 4850 / NVIDIA GeForce GTX 460 / Intel HD Graphics 4400
OS – Windows 7, Windows 8 or Windows 10 64-bit
Screen Resolution - 1024×768
Dedicated video RAM – 768MB
Check out our Best Gaming PCs
Overwatch Recommended Requirements
The above are the bare minimum requirements. With these, you can run Overwatch but not at full strength. You might have to scale back to achieve fluid performance. For the full Overwatch experience, we recommend purchasing a PC with the following specifications:
CPU/Processor
Although Overwatch will work with as little as Intel Core i3, we recommend going for Intel Core i5 or the AMD Ryzen 5. These are perfect when you're considering running Overwatch at above-average settings. For gamers on a budget, the AMD Phenom II X3 can provide more power while keeping below the budget.
Check out our guide for the best CPU for gaming here.
Memory
Getting a gaming PC or gaming laptop with at least 6GB of RAM will give you more flexibility and allow you to run the game at higher settings. Fortunately, Overwatch doesn't require a powerful graphics card. That allows you to invest more in the RAM, so you can run Overwatch smoothly.
Most modern gaming PCs let you swap out the RAM chips. So, if you already have a rig, you can easily install a newer and larger RAM to suit your gaming preference.
Why not read: How Much RAM Do I Need for Gaming?
Storage
Your device needs to have at least 30GB of free storage on the hard drive or solid-state drive. Most gaming PCs come with HDDs with more space than this, while the SSDs come with 128GB as a standard.
Although HDDs come with a lot more storage capacity, we still recommend buying SSDs. They are up to 8× faster and more reliable than HDDs. However, they also demand a higher price tag. But that is totally worth it.
Graphics card / GPU
For Overwatch, you don't necessarily need a dedicated graphics card. Nevertheless, we recommend investing in one. Even if it's a low tier dedicated GPU for additional power and also to relieve the PC of some of the processing duties to prevent any form of graphics lag.
The NVIDIA GeForce GTX 460, Intel HD Graphics 4400, or the ATI Radeon HD 4850 are all commendable options. But we would rather you go for the AMD Radeon HD 7950 or NVIDIA GeForce GTX 660 or better if your budget allows.
Display
A minimum resolution of 1024×768p will work when playing Overwatch. But most gaming monitors and gaming laptops from Fierce PC come with 1920×1080p resolution. That means you won't have any difficulty meeting this system requirement.
Operating system
Unfortunately, Overwatch doesn't run on macOS. You need to get a PC that runs on the Windows platform. The PC has to be 64-bit running on Windows 7, Windows 8 or Windows 10. Any of these platforms will run Overwatch without a problem.
Closing Remarks
There are a few more tips and tricks you can use if you have an underpowered gaming rig, like turning off the fancy effects like dynamic reflections to reduce demand for processing power, turning off the Vsyn and triple buffering features to prevent lag, and you can also consider setting the texture detail below medium if you're struggling to hit 60FPS.