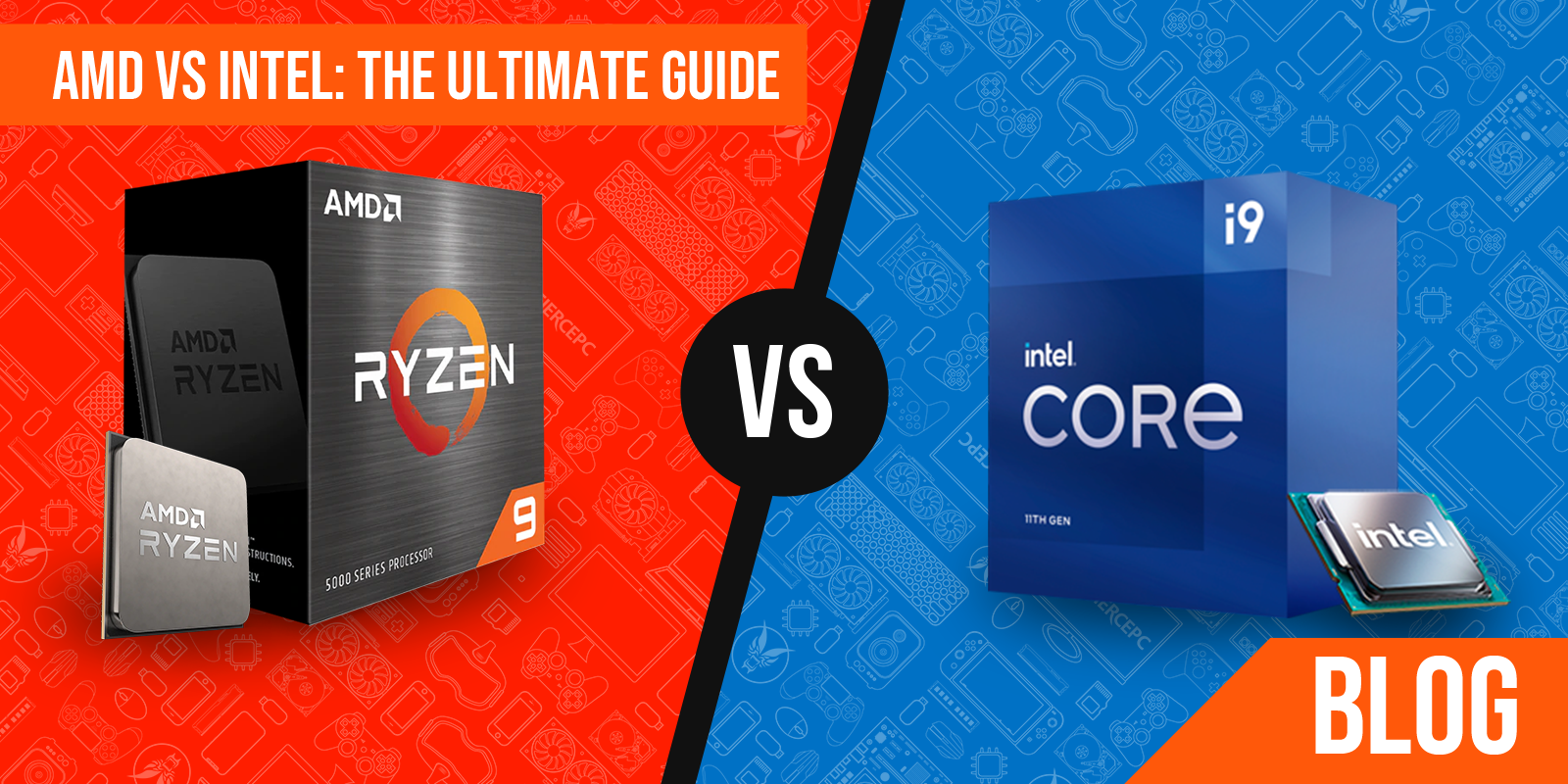 One of the first decisions a gamer has to make when buying a new rig is the type of CPU processor they want. The processor is the heart and soul of the rig and has a lot to do with the titles you can run on your new PC and how smoothly the games will run.
Despite the selection of processors in the market being robust, there are only two notable names in the market. Initially, Intel was the dominant processor brand for many years. But in recent times, AMD has grown in leaps and bounds to provide gamers with an alternative option.
The emergence of AMD as a formidable competitor now means that gamers have a difficult choice to make between either brand. For gamers that don't have any allegiance to a specific brand and are looking for the best processors in the market, this comparison between AMD and Intel processors for gamers will go a long way in providing you with the information you need to make the right choice.
Technical Terminology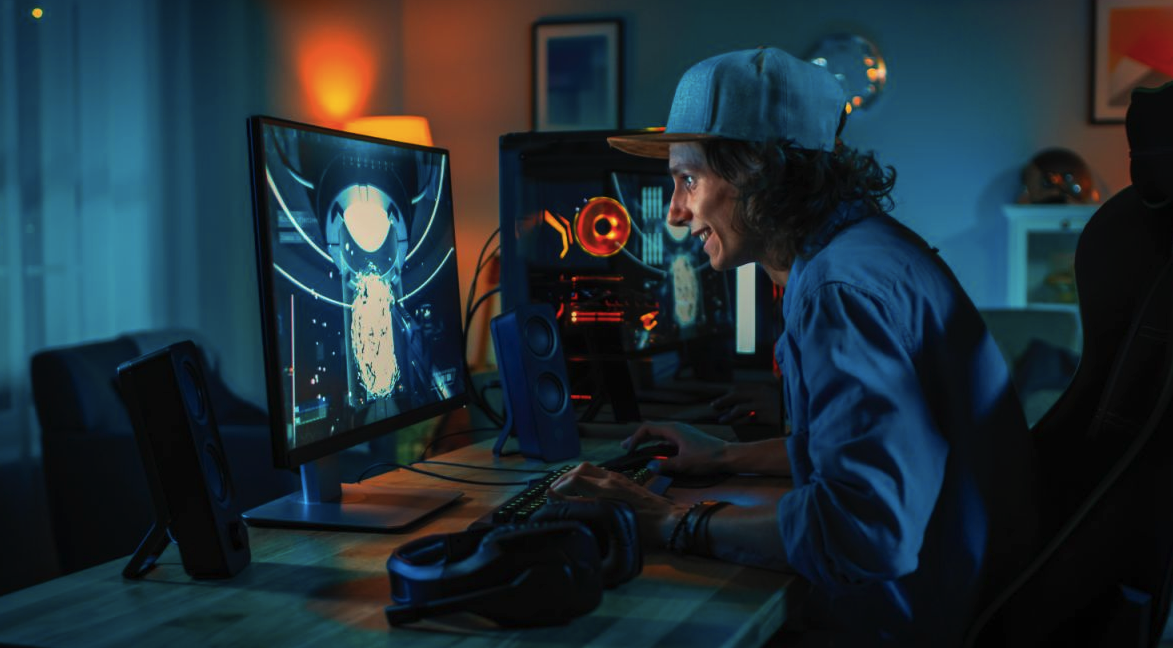 For gamers who are just getting started with PC building, we will start with a few terms that will be common throughout the review to help you better understand processors as a whole and understand the context.
Cores and threads
All processors feature cores and threads. The cores handle various tasks. The more cores you have, the more tasks your computer can handle. The threads also help to manage and handle more information.
Clock speed
Clock speed refers to the number of cycles that the processor runs. The higher the number, the faster the processor can get things done. The clock speed is measured in Gigahertz (GHz). While discussing clock speed, you will also see terms like TB (Turbo Boost) speed and XFR (Extended Frequency Range) Speed. These are features found in both AMD and Intel processors that allow the processors to run faster than the indicated speeds.
TDP
Thermal Design Power (TDP) is a measure of the amount of heat the processor gives off. It's measured in watts, but this is not a measure of how much energy the processor consumes. It's only used to determine the amount of cooling you will need to provide the computer to keep it working optimally.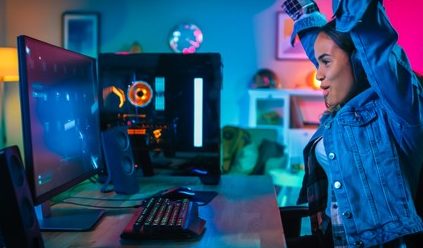 Socket
The socket is where the processor sits on the motherboard. The CPU can only fit into a motherboard with a corresponding socket. Depending on the brand and type of processor you choose, the type of socket varies.
Now that the technical terms are out of the way, we can start with the comparison of the two leading processor manufacturers in the gaming world.
The History of AMD and Intel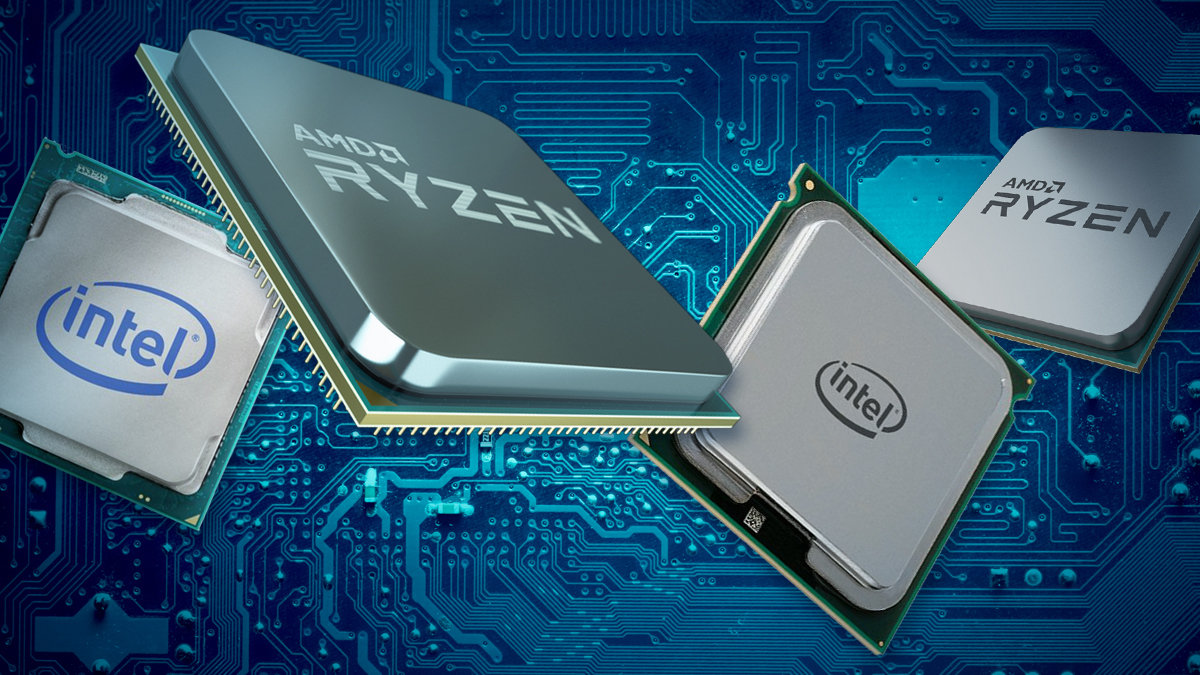 The rivalry between AMD and Intel is close to half a century old. Intel was the first one founded in 1968, and AMD followed shortly after in 1969.
For the longest time, Intel has been the market leader by far, setting trends and benchmarks in processor design and manufacture. It wasn't until 2006 when AMD made its first bold move when it acquired ATI, a Graphics Processing Unit manufacturer. This move allowed AMD to design GPUs that lived on the same chip as the CPU.
For gamers, this meant CPUs that could deliver extra power while minimising power draw and heat production. It also meant lower prices for better performing machines. Since then, AMD has been on a constant rise cutting deeply into Intel's market share.
View our range of AMD Gaming PCs
Sales
Intel takes the lion's share of the sales. It has higher revenue and stock sales despite the recent surge of AMD processors.
AMD has been making ground against Intel since it released the new 3rd Gen CPUs. AMD started to stabilise around 2017, with its highest quarterly revenue reported in Q2 2018.
Despite AMD making a lot of noise and waves, Intel still makes over ten times in quarterly revenue. It leaves a lot of ground for AMD to make up.
Verdict: In terms of sales, Intel is still firmly in the lead. But, a look at the year over year quarterly results shows that AMD is growing faster than Intel, and all that noise is not for show. At this rate, AMD might catch up to Intel in the near future.
Market Share
Once more, Intel emerges as the dominant player in the market, controlling most of the market share. AMD, in its part, hasn't stopped growing in strength and market share, especially after the release of the Zen architecture.
Between 2014 and 2018, Intel's revenue jumped from $55.9B to $70.5B, while AMD's revenue grew from $5.5B to $6.5B. Despite the mind-boggling numbers posted by Intel, AMD grew by 6.4% compared to Intel's 6.2%. It's not much on the surface, but it gradually and steadily cuts into Intel's market share when compounded.
Verdict: With both companies flourishing in the same markets like China and the U.S., Intel will be in the driver's seat for some time to come. But AMD is not one to sleep on. The brand seems to be growing rapidly and might close in on Intel sooner than expected.
View our range of Intel i7 Gaming PCs
AMD vs Intel Comparisons
Desktop Processors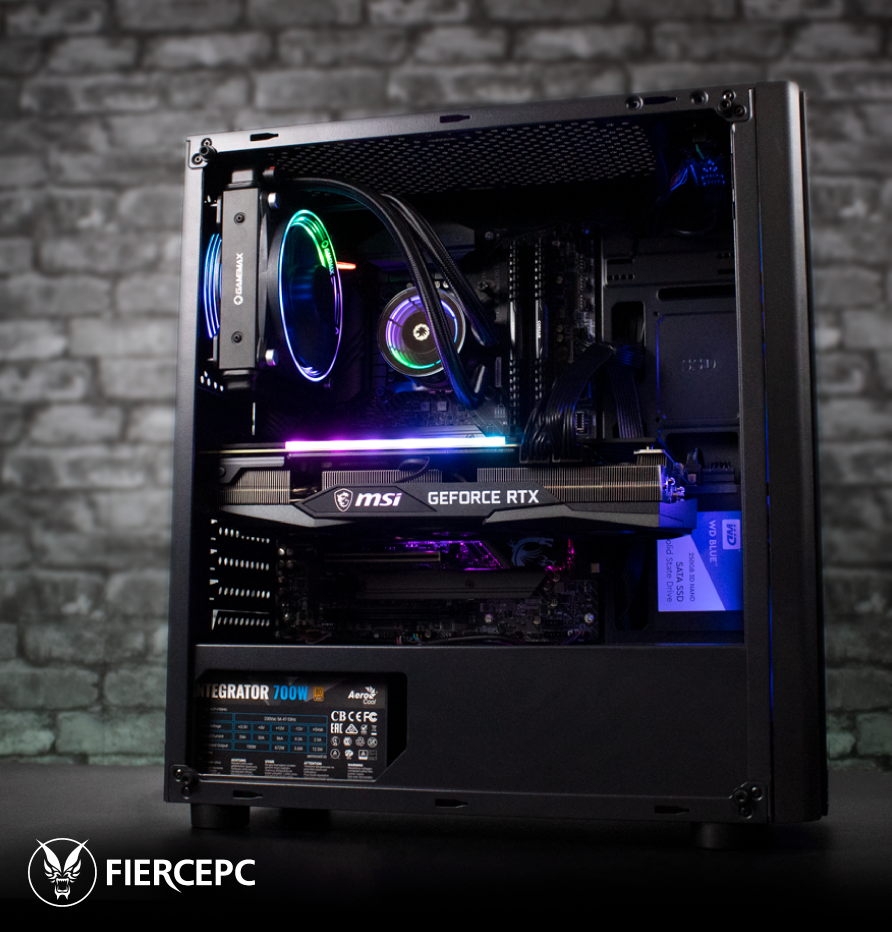 Most gamers prefer using desktop because of their flexibility and upgradeability they offer. There are also gaming laptops that are growing in power and popularity. When choosing a processor and brand, you also have to consider where you will be using it. There are limitations that come with laptops that could affect the chip's performance, as you're going to see.
For the longest time, AMD was only considered in the budget and entry-level market. But with the introduction of the Ryzen 3000 and 5000 series, AMD flipped the tables.
The brand is now synonymous with great value and excellent performance processors across the board. In the desktop chips categories, it goes toe-to-toe with Intel on almost every aspect, spec and feature – even in the high-end processors.
AMD still has a firm grasp at the entry-level, offering better value for money with excellent chips like the 3600 and the 3300X that offer great multi-tasking and gaming performance. Intel also has the 10300F chip, which gives AMD a run for its money in this category.
As you go up the chain, it becomes harder to choose between the two. They each offer subtle differences that can make or break your decision. AMD offers excellent overclocking, while Intel's hyperthreading lets you get the most performance from each core.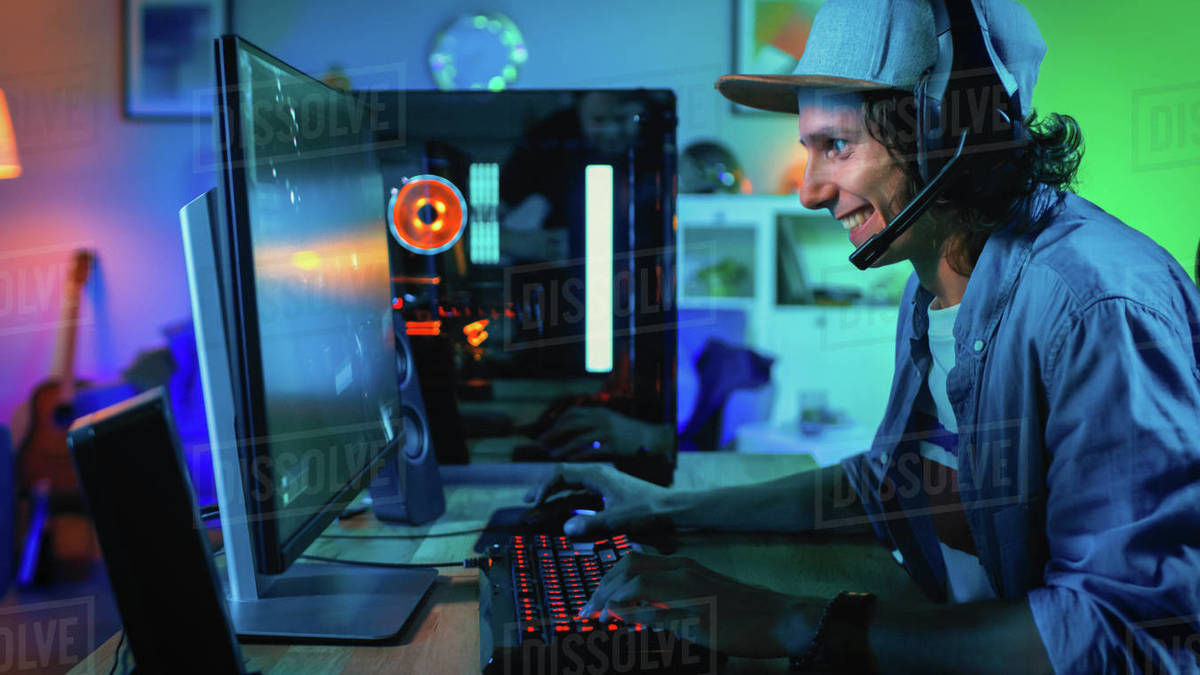 Verdict: If you're going for a budget build, AMD is definitely the better choice. But anything above that, each company has something to offer. It will depend on your needs and the chips you're thinking of considering.
Unlike Intel, AMD doesn't offer integrated graphics on all its processors. With this in mind, Intel sneaks a point over AMD in the budget and mid-range levels.
Laptop Processors
The laptop processor market is completely different. Laptops have limited space, and the cooling systems are not as robust as desktops. Despite the downside, many gamers opt for the portability they offer, allowing them to take their gaming exploits on the road.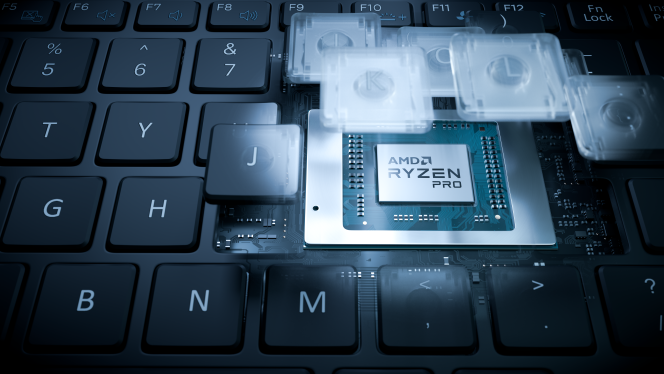 This is not a field that AMD has fully taken advantage of but is starting to create cracks in Intel's dominance. Intel has made serious advancements in the mobile processors sector, and the introduction of the Ice Lake CPUs gives it even more of an edge.
With the 11th Gen CPUs, gamers can now play most of the e-sports games at around 60fps without a dedicated graphics card which is quite commendable.
The breadth of options that Intel offers means that most laptops still offer Intel CPUs as a standard. However, like in every other sector, AMD is also making major moves here.
AMD recently announced the Ryzen 5000 processors for mobile gaming during the CES 2021 and introduced the Zen 3 architecture, another amazing advancement for thin and light laptops.
Other AMD benchmarks include the Ryzen 9 5900HS eight-core chip that beats the Intel Core i9-10980HK, which was previously the most powerful mobile processor in the market.
Verdict: Intel's still has a chokehold on the laptop processor market. Despite major improvements by AMD, which is making inroads into mobile chips, Intel is still far ahead, offering numerous options that make it easier for gamers to choose laptops that fit into their gaming style and needs with more ease. However, AMD is worth keeping an eye out for because of its aggressive and tenacious nature.
Pricing and Value
Price is the most important consideration when choosing a processor. For the longest time, AMD was hard to beat in terms of value. However, with the release of the XT series processors, AMD processors are now at par with Intel, and some of them even surpass intel.
However, these new chips are not all hype. They back up the price with unrivalled performance. The new series offers full overclockability on most models along with complementary software.
On the budget end, AMD has some impressive releases as well. These include the Ryzen 3 3300X and the Ryzen 3 E100. These deliver a remarkable gaming experience without poking holes in your pockets. The performance and value that these processors deliver prove that AMD is king when it comes to affordability.
For Intel, the Coffee Lake Refresh processors are what most gamers are most familiar with. One of the recent releases in this series is the i9-9900K. More advanced options like the i9-10900K are on the way featuring an astounding 10 cores and 20 threads with a boost clock of 5.3GHz.
If you're in the market for a high-end CPU and you have the pockets to match, this new range of CPU processors from Intel could be the best for you.
Ryzen also has a series of amazing high-end CPUs as well. The AMD Threadripper 3990X is one of the best examples. It comes with 64 cores and 128 threads giving you more than enough power to run all AAA gaming titles and more. As you would expect, this level of CPU processors is reserved for the most serious gamers that also run other processor-heavy applications like rendering, animations and heavy editing.
Verdict: In terms of price, AMD takes the crown. It has a vast range of excellent processors. Across the board, most of its processors are more affordable than those of Intel, have more power and offer more features. Intel isn't doing too bad either, but for gamers that want a processor that gives them the most for their budget, AMD takes the round.
Processors and Performance
AMD and Intel processors are evenly balanced in terms of gaming performance. The differences start popping up when you want a processor that can multitask while playing games at the highest settings.
Although AMD has excellent performance, it's worth noting that very few of their CPUs feature integrated graphics. The few options that have this feature are called Accelerated Processor Units. Among them is the AMD Athlon 240GE which features Radeon Vega 3 integrated graphics. This is a mid-range gaming processor that can also handle video streaming and high-quality graphics rendering at a modest price.
AMD has also rolled out some excellent gaming options in the Ryzen 3 series that promise an exceptional gaming experience without much difference in terms of price. The Ryzen 3 3100, for instance, is an excellent pick for 1080p gaming, and it doesn't cost you much.
Higher up on the performance ladder is the Ryzen 7 and Ryzen 9 CPU. With a dedicated GPU, these processors can take your gaming to the next level.
Overall, AMD Ryzen is a safe bet because it offers more PCle lanes allowing you to use more solid-state drives for faster start-ups and file recalls. Just remember that AMD processors tend to run a little hotter than their Intel counterparts. If you intend to push the processor, consider investing in a supplementary fan or liquid cooling for the CPU.
Intel has a vast selection of processors with integrated Intel HD or Iris graphics that allow you to play most mainstream AAA games or stream high-quality video without any additions regardless of the CPU you select. But, as with AMD, you will need to choose a dedicated GPU to play the more graphically demanding games.
Verdict: The winner here depends on what you prefer as a gamer. AMD has excellent integrated graphics on its few processors, but you will have more options to choose from with Intel.  Most of Intel's best performers are on the high-end level, which means they are out of reach for most gamers. AMD flourishes in the mid-range niche delivering outstanding performance in speed and performance, which is why it takes the round.
Processor Features and Specifications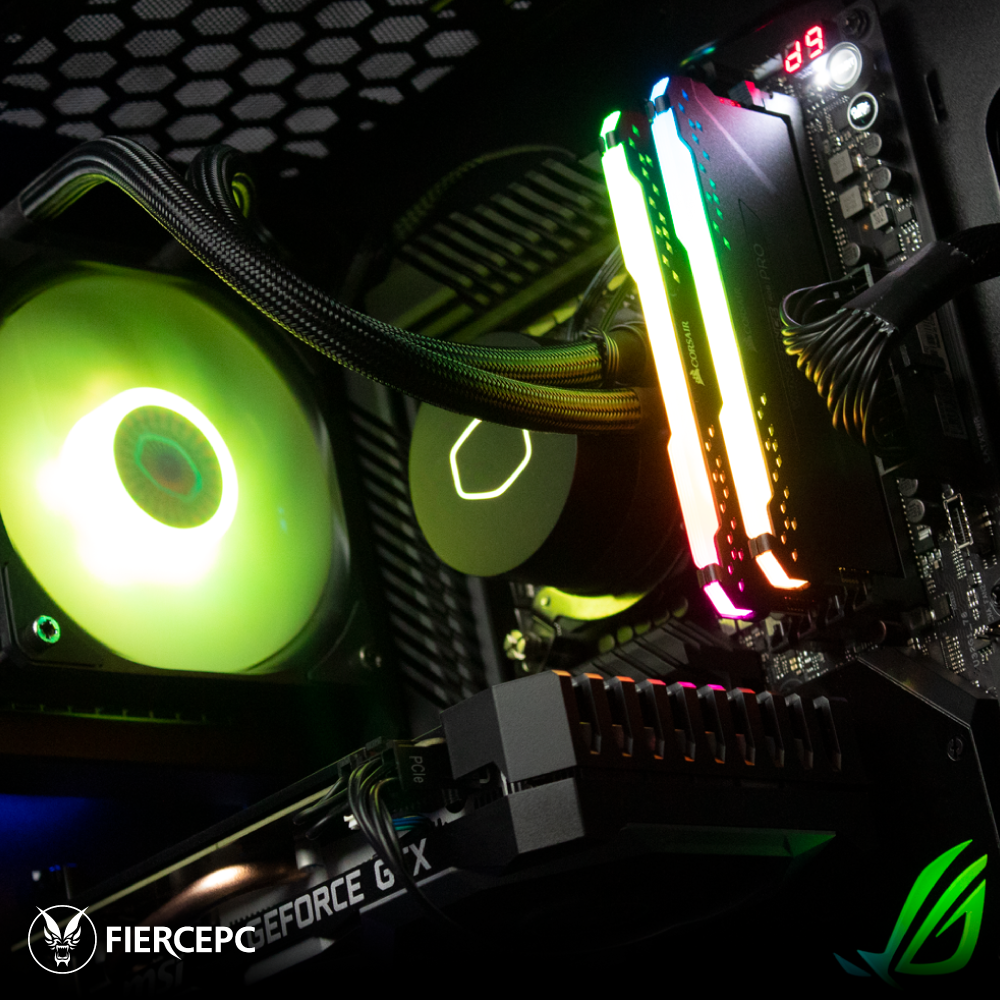 AMD's product line is broken into Ryzen 3, Ryzen 5, Ryzen 7, Ryzen 9 and the Threadripper lines. Intel has Core i3, Core i5, Corei7, Core i9 and the Cascade Lake-X series.
In this section, we will focus on the top chips in the respective series and see what they have to offer and how they contrast to each other.
High-end desktop processors
The first and perhaps the most interesting category is the high-end desktop processors. This is where most gamers wish they were. This range of processors fits just about any need. You can use them to run any AAA title as well as run other intensive applications like rendering.
For the longest time, Intel was unchallenged in this category until AMD released its first generation of the Threadripper lineup.
AMD holds the title for the processor with the most cores at 64 with 128 threads in the Threadripper 3990X. AMD also has processors with 32 and 24 cores to cement its overwhelming lead over Intel.
Intel's premium lineup of processors is split into two depending on the motherboard the chip is designed to work with. There are those that fall into the LGA2066 motherboards like the 18-core Cascade Lake-X Core i9-10980XE and others that drop into the exotic LGA3647 motherboard like the Xeon W-3175X and W-3265 processors.
Although most gamers would consider these as enthusiast-level processors because of the sheer power and price tag, they actually fall under the professional workstation market. These are a reserve of the most serious gamers that combine heavy gaming and streaming into one powerful rig.
Intel's high-end desktop process starts with the 18-core Cascade Lake-X Core i9-10980XE. Despite the impressive performance that the chip puts out, it's impossible to beat the overwhelming thread count that AMD has on its HEDT processor.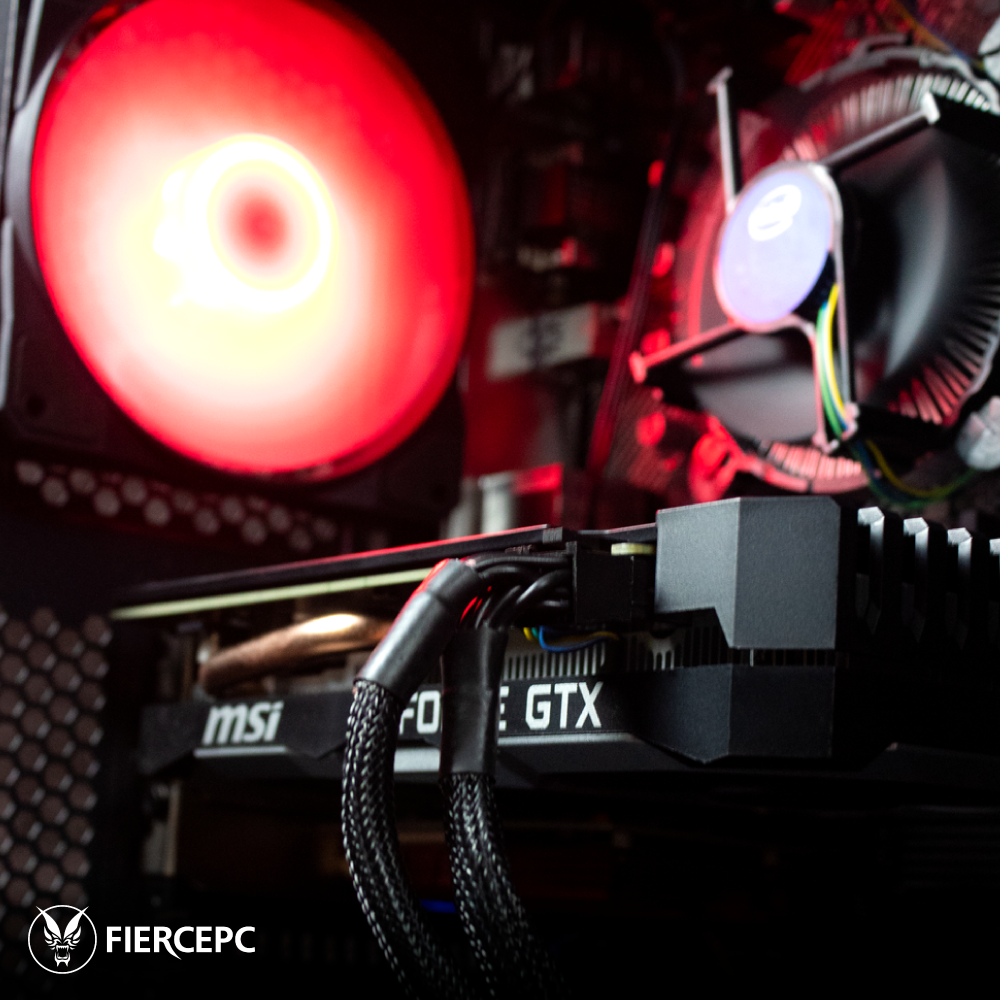 AMD offers more cores, cache and faster PCle4.0 connectivity with the Threadripper processors. With the monstrous performance that the processors promise, they have a price tag to match. What's more, they might come as overkill for pure gamers.
In this category, AMD takes the clear lead with its Threadripper 3000 series.
Mid-range
In the mid-range category, AMD's Ryzen 5 and Ryzen 3 processors face off against Intel's Core i5 and i3 families. This segment is responsible for the most sales for both brands. It's extremely popular among gamers making it vital for either brand to carve out a niche here.
First is AMD. The apex chip in this category is the Rzyen 5 5600X. This chip matches its Intel rival (Core i5-10600K) core-for-core and thread-for-thread. The Ryzen 5 5600X tramples its competition hands down.
AMD has also maintained its low-price edge. Even better, the brand introduced graphic-less processors for the mid-range market that further tip the scales in its favour.
When the price is a factor, AMD beats most Intel processors in the same price range with the number of cores and projected performance.
Budget-friendly
Even in the budget-friendly category, AMD still does an excellent job because of the price and feature balance it offers with its processors. The introduction of the Ryzen 3 3300X pushes the budget further down without dropping the features and performance of the processor too far. It's important to note that this processor doesn't come with integrated graphics. But being a budget option, it might allow you to run most of the entry-level titles without any challenges.
Verdict: For the third straight time, AMD takes the lead. AMD offers better specifications and features. Its processors have more cores and threads in every category. It has more cache, supports faster memory and has PCle4.0 in the midrange and high-end categories. AMD has a processor that delivers more value across the various categories than the comparable Intel models.  
CPU Overclocking Vs Hyperthreading
Intel starts to show off its claws in overclocking. It offers the most overclocking allowing you to gain more performance over the baseline speed. Overclocking is also crucial in high-end processors giving you more power to run important, processor-heavy software like running complex calculations, photoshop and complex rendering.
View our range of Intel i5 Gaming PCs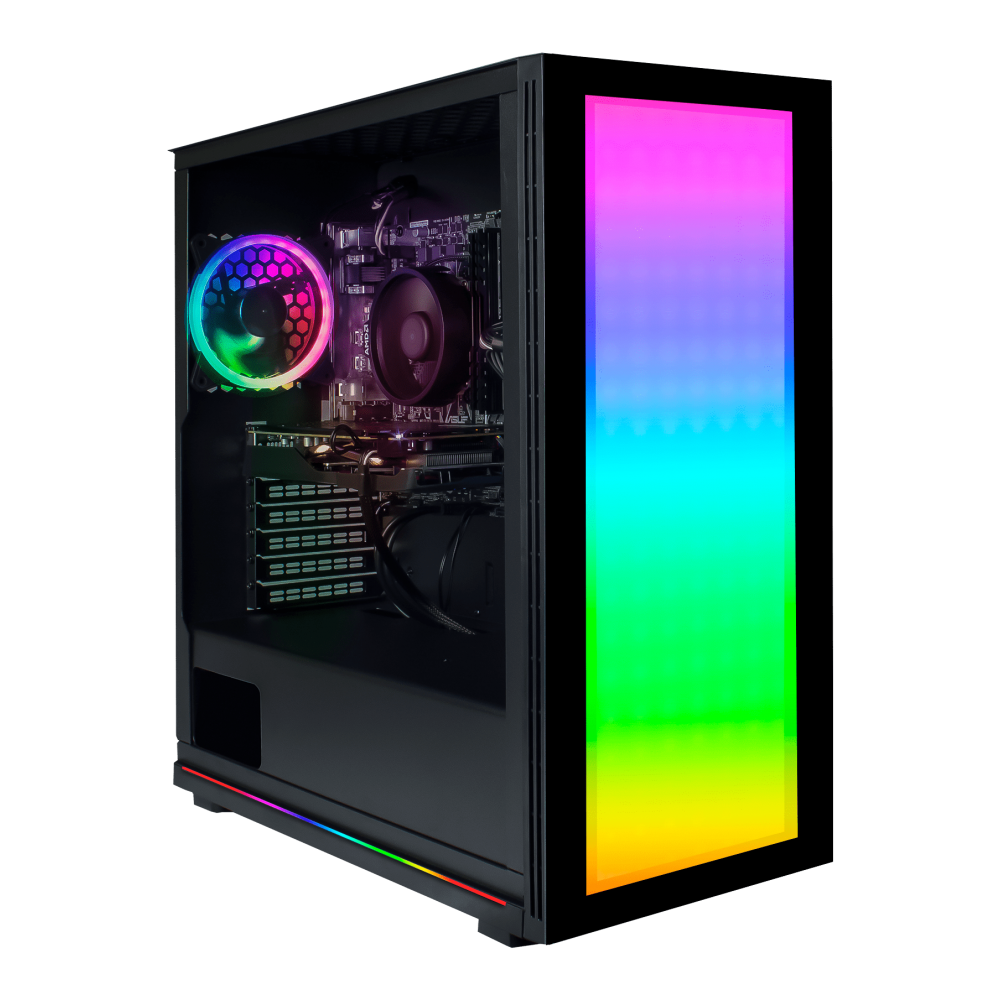 Intel also uses hyperthreading technology. This technology is partially credited for Intel chips drawing less heat and having a lower Thermal Design Point rating. Hyperthreading also uses the processor resources more efficiently, allowing multiple threads to run on each core. This improves overall performance as well as throughput for better performance.
Hyperthreading helps to keep the cores in existence active. This way, the processor is more effectively used instead of adding more cores. With hyperthreading technology, you can easily run demanding games on your PC without losing system responsiveness. As a gamer, you understand how critical this is.
AMD doesn't offer hyperthreading. Instead, the brand focuses on increasing the number of cores in their processor. Expectedly, this means their processors run hotter, and heat dissipation is a challenge.
AMD also uses overclocking to improve performance and boost power. While Intel gives more overclocking headroom, AMD is more reliable, giving users more potential to manipulate the device according to their personal preferences.
CPU manufacturers often limit the performance of their products to a certain level to extend their lifespan. Overclocking allows you to adjust the settings in a way that allows the user to get more performance out of the same CPU.
Although overclocking increases the value and performance of the processor, with it comes risks, among them damage to your PC. Overclocking is reserved for gamers who are fully aware of the risks and responsibilities of adjusting the factory settings of the processor.
Verdict: Intel emerges as the winner in this category for several reasons. The first is that it uses both hyperthreading and overclocking to improve processor base speeds, while AMD only uses overclocking. AMD's focus on having more cores in their processors results in more heat production and poor dissipation. The increased heat production could affect the processor performance and could require extra cooling.
What's more, the hyperthreading technology allows you to get more out of a processor with fewer cores and a lower budget compared to what AMD would offer. Intel is the best choice if you're looking for a processor that will deliver the best speed and performance without blowing your budget.
Power Consumption and Heat Production
Power consumption is a by-product of design choices like architecture and lithography. As a general rule of thumb, power consumption is directly proportional to heat generation. The more power a CPU consumes, the more heat it's going to produce. For power-hungry chips, you're going to need bigger and better coolers to offset the heat.
On the entry-level and mid-range end, there's not much to be worried about. Power consumption and heat issues start with the high-end processors. Intel has done an excellent job of improving its 14nm processors boosting the power-to-performance ratio by more than 70%.
But as more high-end performance processors are released, Intel has to turn up the power dial even further to deliver more performance, especially with the resurgence of AMD.
These factors mean the processors need robust cooling systems and draw more power from the motherboard making Intel processors power guzzlers.
AMD, on the other hand, uses TSMC's 7nm node. It's more efficient than Intel's 14nm. However, not all of AMD's processors run on the 7nm node. The Ryzen 3000 and Ryzen 5000 series processors use a large 14nm I/O die, meaning AMD loses some of its edge with these processors.
Read our blog: Ryzen 5 Vs Ryzen 7
It does an excellent job recovering by producing chips that either consumes less power or have a better power-to-performance ratio on the 7nm platform. That means on AMD, you get more work done per watt of energy consumed. Both you and AMD win.
With efficient processors, it also means that AMD doesn't require additional investment in third-party cooling systems to keep the CPU from running too hot.
Although the Ryzen 5000 processors are built on the 14nm platform, they are among the most efficient desktop PC chips ever tested, with the Ryzen 5 5600X being the best in efficiency. If running costs are a concern for you, you might want to keep this in mind.
When considering overall power consumption and heat production in both brands, AMD takes the lead. Its dense process node with an efficient microarchitecture (AMD Zen 2), makes the winning combination. Even with the latest Ryzen processors, there is less power consumption which translates to less heat generation.
Lithography
Lithography and microarchitecture are among the main factors that dictate the processing power of a chip. The densest process nodes will often win the battle if they have ample power, performance and area characteristics and if they are paired with the right microarchitecture.
On both lithography and microarchitecture, AMD gets an edge. But that doesn't necessarily mean that AMD takes the process lead.
It's vital to note that AMD doesn't make its own processors. It designs the processors then outsources to other manufacturers to make the chips for them. Intel, on the other hand, does everything in-house.
For the current generation of Ryzen processors, AMD uses GlobalFoundaries 12nm process and TSMC's 7nm node. The TSMC's version is the most important.
The 7nm node by TSMC is used by Huawei, Apple and others, meaning it benefits from funding and collaborative engineering across the board. As a result, the 7nm process node is superior to Intel's 10nm and 14nm.
Because of the corporation, AMD can build cheaper, faster, and denser chips with more cores and have a relatively lower power consumption. Until Intel can release a 5nm process node, it's safe to say that AMD has a comfortable lead as long as they can pair the chips with the right design.
Although Intel has done well to release the 10nm process models featured in laptops, they have not made any impact especially considering that none comes with more than four cores.
Verdict: In lithography, AMD takes the crown. But only in its TSMC produced chips. Intel has had trouble wiggling out of the 14nm chip for desktop processors. Although the company still delivers amazing performance from the technology, AMD's superior process nodes make it harder for Intel to catch up. Intel has to come up with a 10nm or 7nm desktop chip to even the playing field.
Architecture
The architecture of the CPU has a lot to do with its performance. It also determines the scalability and performance per dollar of the CPU.
AMD uses the Infinity Fabric, which presents the company with a unique opportunity to tie together multiple dies into a single cohesive processor. It's like putting multiple pieces of a puzzle that fit together to make one big, sensible picture.
Instead of using one big die, the Infinity Fabric allows AMD to use many small dies. The result better yields, and it also reduces production cost. The level of scalability is also better compared to Intel. The first AMD processors to use this architecture with its Zen microarchitecture.
Intel isn't far much behind with its new mesh interconnect inside its HEDT chips. While the scalability in Intel is not comparable to that of AMD. But Intel promises to fix this with future microarchitectures that are portable between nodes. Until then, Intel is stuck behind AMD who continues to plough forward with its refined Zen 3 architecture which is more refined and powerful.
View our range of AMD Gaming PCs
The recently released architecture finally allowed AMD to eclipse Intel's performance in terms of single-threaded workloads.
The fact that Intel is still stuck on the same node and microarchitecture that was debuted six long years ago keeps holding the brand back.
Verdict: With regards to architecture, there's no doubt that one brand is making faster advances than the other. Intel has been riding the Skylake microarchitecture for all it's got while AMD has been making rapid advances in its designs. The easy winner of this round once again is AMD meaning that the company has taken the lead in most aspects of chip designs.
Security
With the increased uptake of processors, security has been under a microscope. The execution engine, which is one of the performance-boosting features found in most modern chips, has received the most scrutiny.
The constant poking and prodding have revealed a slew of new vulnerabilities that could threaten the security of private data and compromise the safety of your system. Most of the vulnerabilities are undetectable and can be easily used to steal data using the processor by using it exactly as it was designed. Most of the security issues were previously unknown by anti-virus programs.
Most of the fixes that chip manufacturers are implementing to plug these holes will result in reduced performance – at least in the short term. Unfortunately, Intel is more affected by these vulnerabilities more than other vendors.
Intel ranks the highest with 242 vulnerabilities that have so far been publicly disclosed. AMD has 16. That's a ratio of 15:1, which gives AMD a significant upper hand.
It's not clear whether the limited discoveries are because AMD takes a security-first approach or if the researchers that identify these issues focus more on Intel because of their commanding market share and the potential risk such vulnerabilities could have to end-users.
Regardless, AMD at the moment has far fewer security loopholes to work on. Even better, the company made a few in-silicon fixes for the Ryzen 5000 series processors that substantially lowered its exposure to vulnerabilities.
As for Intel, its mad dash to fix and address some of the security issues has seen performance drops on about three architecture updates.
Verdict: There's no question that in terms of security, AMD has the upper hand at the moment. And it's a substantial gap. Going by the number of publicly disclosed vulnerabilities, Intel is more vulnerable. If this concern is not addressed quickly, it could help AMD increase its market share even faster than the current rate.
It's even worse because the fixes that Intel is implementing to address these security issues are resulting in performance losses. This could see more performance-hungry gamers heading to AMD for faster and more robust chips.
Multi-Tasking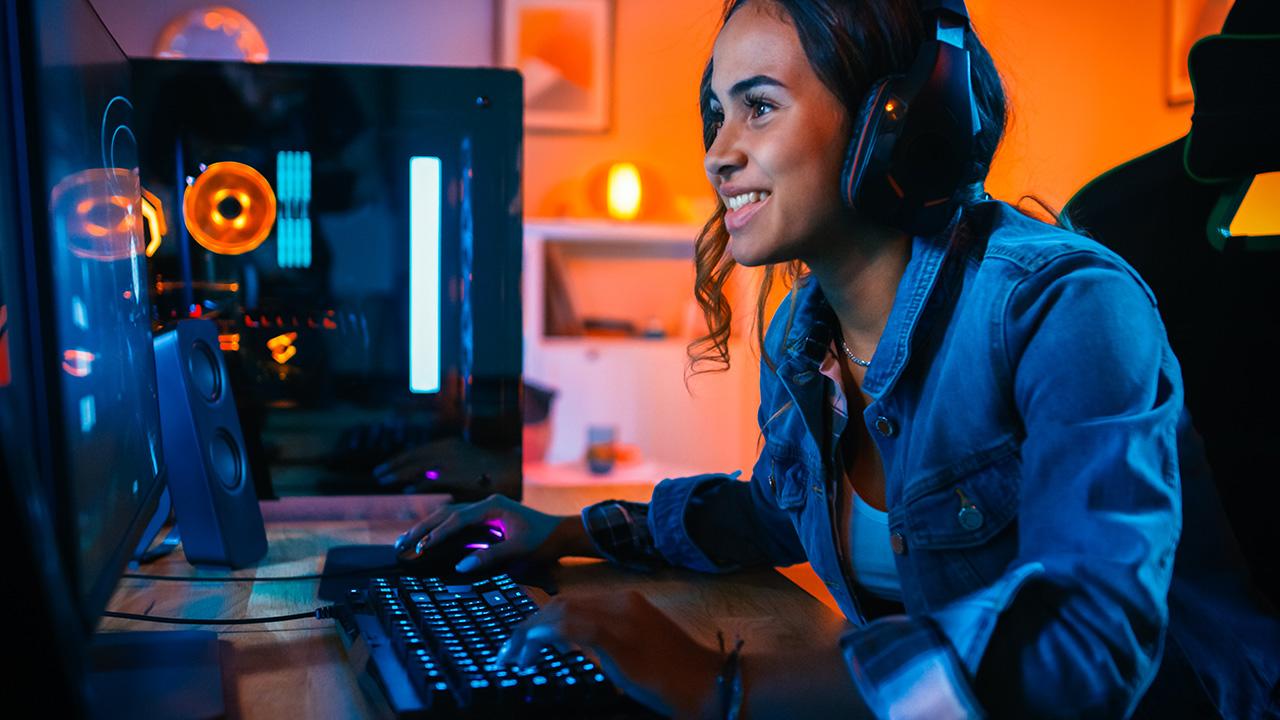 Although the sole focus of this review is to look at what Intel and AMD have to offer in the gaming processor niche, for amateur and leisure gamers who have another profession on the side, it might be helpful to tune up your rig to do more than gaming instead of having two separate PCs for different jobs.
If you're looking to set up a rig that will do more than just gaming, your processor needs might change depending on the additional tasks you want your PC to handle.
Gamers who stream simultaneously, video and photo editing, and video rendering are among the tasks that require substantial processing power.
The Ryzen chips are best suited for multi-tasking processes because of their multi-threaded behaviour, which outweighs the performance of Intel.
If you're going to use your PC for gaming and other demanding processes, there's only one way to go, and that is the AMD way.
However, Intel is also a worthy choice if you're not running those intense programs and will often deliver exceptional performance in multi-tasking as long as the additional tasks don't require a lot of processing power.
Integrated Graphics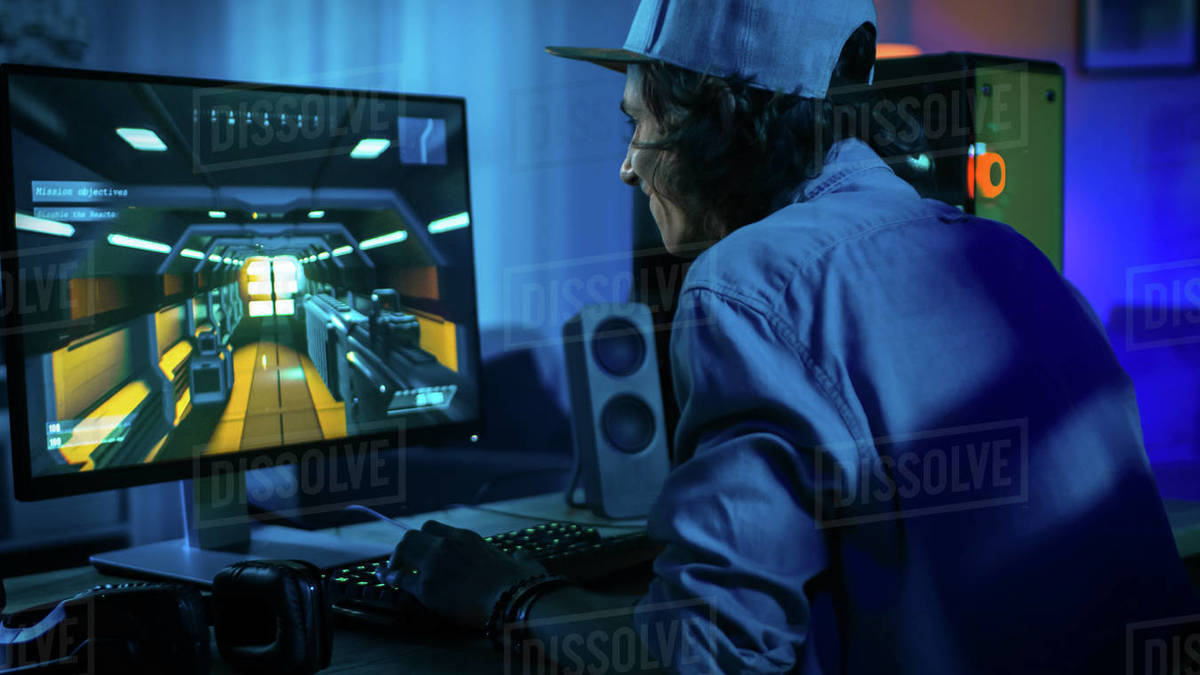 For gamers, especially those with a decent budget, integrated graphics are not a priority. The same is the case if you're building a PC that is also a media workstation.
However, integrated graphics are vital for gamers looking to set up a rig at the least possible budget. Although limited, integrated graphics can run a vast selection of games. You might have to tone down the settings in some of the titles, but you're still going to get a decent performance out of the PC.
Intel and AMD offer integrated graphics. Intel has this feature on all of its consumer-level chips giving its users a broad selection of processors to choose from depending on their needs and goals.
AMD only has a few chips with integrated graphics. However, the powerful Vega graphics are excellent at what they do and easily outperform Intel's onboard technology.
AMD also has an APU (AMD CPU with integrated graphics) is the best option if you're going for a simple, budget-friendly build. But for any real graphical power, you will need a dedicated GPU.
Verdict: Intel takes a slight edge in this case because of the diversity it offers to consumers. With AMD, you're only limited to a few options, and most of these might be out of your budget. However, if you want integrated graphics that pack a punch, you might want to consider going the AMD way. It will cost a little more, but it will be worth the money.
Upgradeability
When building a gaming PC, you're not only thinking of now but also the future. The gaming scene changes erratically, and you have to be flexible enough to upgrade components in your rig instead of replacing the entire machine.
The CPU is among the components you can upgrade. But unlike most parts like the RAM, hard disk or SSD, with the CPU, there are various features, technology and specs you have to consider before upgrading the CPU.
Ryzen compatibility
One of the primary benefits of using AMD and Ryzen, and particular, is that the motherboard chipsets are back and forward compatible. You can use newer generation Ryzen processors with a motherboard chipset from an older generation and vice versa.
That saves you money and keeps you flexible with the changing demands of the gaming scene. You can change one piece of the machine at a time, which is much easier, allowing you to upgrade the CPU and motherboard at different times without affecting performance.
However, you can only enjoy this benefit if you stay away from the Ryzen 3rd Gen CPU lineup. This addition has had tonnes of compatibility issues, among them Statutory BIOS updates. Gamers who want to use a 300/400 series motherboard with this series of CPU have to take the board to a local PC shop for it to be updated.
Intel's compatibility
Things work a little differently at Intel. The CPUs only work with chipsets of a corresponding and specific generation. A 7th generation Core CPU doesn't work with an 8th generation Core CPU. Upgrading a core component from your system is much harder if you have an Intel system.
For gamers that want to upgrade the motherboard or CPU to a newer generation, you have to upgrade both at once, which can be expensive depending on the generation, you're after.
Verdict: AMD takes yet another round, although this time by a threat because of the compatibility issues that it has had with its recent release of CPUs. Nonetheless, it still makes it easier for gamers to switch CPUs effortlessly without changing the motherboard Chipset.
With Intel, you can only change CPUs within the same generation. It's still commendable, but it's restricting. What's exciting with Intel is that you don't have to worry about the compatibility issues that AMD has run into. But, you will be shelling more cash when you want to upgrade across generations.
Availability
Availability is AMD's greatest pitfall. Unlike Intel that manufactures its processors, AMD only designs the processors and outsources the manufacturing mostly to TSMC – which also manufactures for other leading brands like Huawei.
With silicon constrictions, AMD fails to keep up with the increasing demands of their new and some of their older processors.
AMD processors are also not compatible with other components like CPU coolers. Although most Ryzen CPUs come with a  stock CPU cooler, gamers always crave the more efficient third-party coolers that allow them to push the chips to their maximum. For gamers that must have an after-market cooler, you can purchase special AM4 brackets that will work with the AM4 chipsets.
Intel processors are more available and are compatible with most parts. However, Intel hasn't been immune to processor shortages, particularly of the Coffee Lake Refresh generation. The Cannon Lake series is also facing constant delays. However, Intel has done a better job of managing their stock than AMD, which has left large retailers with no processors to move for some time.
Verdict: If availability and stability is a concern, Intel might be a better brand. Although AMD processors are less compatible with after-market coolers, there's a solution for this downside for gamers loyal to the AMD processors.
Technical and Customer Support 
Intel has a dedicated page on its official site to cater to technical support with new or existing Intel CPUs. The page has a wealth of blog posts that answer frequently asked questions. You can also view spec sheets, download drivers, access the community support forums, and if you don't get answers, Intel has live phone and chat support that can help you get the right solutions.
AMD has an entire webpage dedicated to the customer and technical support as well. The page has robust information, including downloads for the latest drivers for integrated Radeon graphics processors or GPUs.
You can use the web page to check warranty information, ask other AMD users questions on the dedicated forum and download full spec sheets for AMD products.
One of the handiest features on the webpage is the dropdown menu that allows you to select the specific CPU you have a problem with and be directed to a page of driver download links and customer support for more extensive troubleshooting.
Verdict: Both companies have put a decent amount of effort into making it as easy as possible for customers to find solutions to any problems they face, which is quite commendable. The array of options customers have include live chats, phone support, blogs and active forums.
Intel's Value
At the moment, it doesn't seem like Intel is on a winning streak. But that's not to mean that the company is washed up or doesn't have anything to offer. There are many gamers that will still go for Intel processors in a heartbeat.
Intel's value lies in having a chip for everyone. It flourishes in power-friendly builds with a low TDP. Also, every Intel Core processor comes with integrated graphics. Although these are only basic, they should help you run some low-end gaming titles.
Ryzens Value
Ryzen's value lies in offering gamers an excellent price-to-performance ratio. Gamers who want a budget-friendly rig will find AMD offers the lowest prices with a commendable performance.
Although AMD doesn't have built-in graphics on all its chips, its range of APU's is impressive, to say the least. This line of processors was designed for gaming. Although you might need to budget for more RAM, the processors will allow you to run most games without a dedicated graphics card, saving you even more.
Future Speculation
AMD has had massive success in the last few years. The Ryzen and Threadripper lines have been big hits in the gaming industry. There's no telling how much creativity and tricks AMD has left in the tank. But one thing's for sure, their recent success will last them a few years, and it has given Intel something to worry about.
Intel hasn't had a smooth sailing performance in the recent past. The release of the Cannon Lake processors was largely under the radar, which isn't typical for a company of Intel's size and stature. But, it seems the company took its recent shortcomings with grace and learned from them. It has the Tiger Lake and Comet Lake-S lines in the processing lines, which could be some big news and some much-needed attention for the brand.
At the moment, it seems AMD will only keep getting stronger unless Intel has something drastic lineup to get it back in its rightful place.