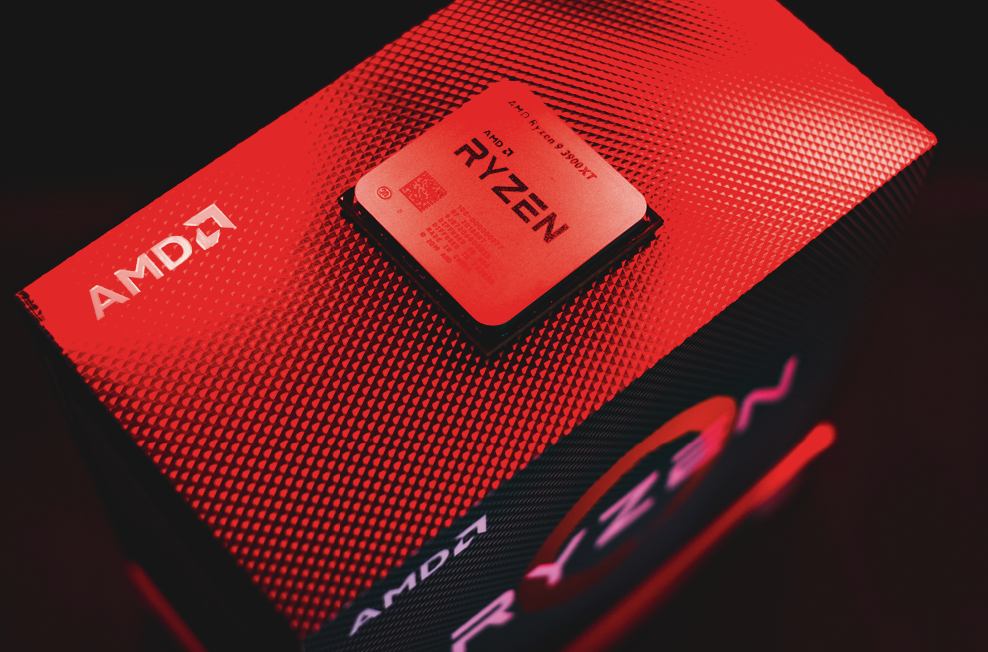 For years, AMD had ceded the high-end CPU market to Intel. That was until the Ryzen processors came along. So far, they've been a success receiving massive positive reviews and commendations from gamers.
Of the range, the Ryzen 5 and the Ryzen 7 processors are the most dominant. One is a mid-market processor, while the other is a high-end processor delivering exceptional performance on the latest games in the market like Warhammer and Dota 2, among others.
The Ryzen 5 5600X, the Ryzen 7 5800X and the Ryzen 7 3700X are among the best-fine-tuned chips for gaming in the market, and at Fierce PC, we have an expansive range of Ryzen 5 and Ryzen 7-chip gaming PCs that you can choose from.
In this review, we look at how each of the three chips measures up to each other and how they handle gaming demands.
Ryzen 5 5600X
The Ryzen 5 5600X chip is part of the Zen 3 family chips which means you get plenty of special surprises, including the boost clocks rising about the official 4.6GHz limit, especially when you have an excellent cooling system.
Specifications
The 5600X packs plenty of impressive cores that include:
Cores - 6
Threads – 12
Base clock – 3.7GHz
Boost clock – 4.6GHz
L3 Cache – 32MB
Memory Support – DDR4 3200MHz
Socket – AM4
TDP – 65W
Cooler – Wraith Stealth
Performance
The specifications list doesn't detail the full potential of this 6-core chip. It remains a powerhouse despite having later releases like the 5900X that have 12 cores.
It matches the Intel 10600K but with better x264 video encoding and Cinebech R20 3D rendering benchmarks.
The Zen architecture really comes in handy, especially if you're an absolute gamer and don't use your rig for anything else. Investing in the higher 5900X chip for gaming only, doesn't improve the performance, and hence you'll only be spending more money without results.
Overclocking
AMD has done an excellent job of improving power draw, heat management, and core usage to suck as much as possible out of the chip. It is one reason why new CPUs designs have been able to put out stellar performance using this chip.
The 5600X is a great overclocker. It's a 65W chip, and with a third-party cooler, you can push the chip up to 76W. With the added power draw, the chip will get to 4.7GHz at 1.3V. However, this is not recommended on the bundled cooler.
There's no question that the Ryzen 5600X is a fantastic gaming chip, especially considering that it only has 6 cores. It has sensational performance while keeping the price low and will also handle other demanding tasks like 3D rendering and video encoding still on a modest budget.
Ryzen 7 3700X
The Ryzen 3700X shares several specifications with the 5600X, among them the number of cores and the ability to deliver raw power that other processors with the same capacity would struggle. It's another high-performance chip from AMD with a reasonable price tag, making it an excellent buy for gamers with a modest budget but hungry for premium performance.
Check our range of AMD Ryzen 7 series
Specifications
The 3700X is a Zen 2 family processor built on a 7nm manufacturing node. It is the smallest commercially available CPU putting out an impressive performance on much lower power consumption.
The chip packs more L2 and L3 cache at 4MB and 32MB, respectively, for a total of 36MB known as the gaming cache.
Performance
The Ryzen 3700X processors have featured in various gaming PC builds and have always delivered beyond expectations. With a 65W TDP, the chip requires fairly low amounts of power and delivers plenty.
To give you an idea of its performance, it can keep up with the Intel Core i9-9900K, which has a higher power demand with a 95W TDP and cost more.
The 3700X is not only a beast when in gaming. It's also a monster in multi-threaded workloads. It will seamlessly handle video editing or compiling an expansive spreadsheet. You'll see first-hand the performance boost that comes with the Ryzen 7 3700X.
The chip is paired with the Wraith Spire cooler, which does an excellent job keeping the processor under 80 degrees Celsius even in the most demanding tasks.
The Ryzen 7 3700X is a tremendous overall CPU and a practical choice for most users, especially if you want to mix gaming with a variety of other tasks but don't want to spend a tonne of cash on your CPU.
The Ryzen 7 5800X
The 5800X CPU is one of the first chips to use the new Zen 3 lineup. For most gamers that have used a Zen 3 architecture chip, you know there's plenty to rave about. The chip offers a sweet spot in terms of core configurations, especially for gaming delivering an exceptional gaming experience without blowing your budget out of the water. What makes the 5800X chip an excellent CPU for gaming rigs is it will remain relevant over the next few years, so you don't have to worry about making upgrades in the near future.
It is the same series that you will find in the Xbox Series X and the PlayStation 5, which goes to show its practicality and durability.
Specifications
The 5800X is a substantial upgrade from the 3700X and the 5600X offering more cores and threads and faster clock speeds. Its range of specs include:
Cores – 8
Threads – 16
Base clock – 3.8GHz
Boost clock – 4.7GHz
L3 cache – 32MB
Memory Support – DDR4 3200MHz
Socket – AM4
TDP – 105W
The chip is a single CCX configuration. That means all eight cores have access to the 32MB of L3 cache, ensuring there are no chances of slowing down between the chips, which can happen on CPUs with a higher core count.
The 5800X chip carries over the PCle 4.0 support from the Zen 2 architecture, which is critical when using technologies like DirectStorage to improve load times.
Performance
There's no questioning the performance of the Ryzen 7 5800X series. There is plenty to like, especially for applications that require more threads. If you're into gaming but do rendering on the side, this chip will give you considerably better performance, and it also does well in encoding.
The 5800X manages 54fps easily with outstanding gaming performance. As part of the Zen 3 architecture, expect amazing base and boost clock speeds compared to previous generation chips. The overclocking on the 5800X is magnificent, going up to 4.7GHz at 1.3V.
Over the past few years, AMD has done an excellent job of breaking the monotony that has dominated the PC industry for years. The 5800X easily joins the class of chips that have helped AMD increase its market share in the CPU market.
The 5800X is a viable option for gamers and also doubles up on serious workloads as well making it an excellent choice for gamers that are interested in more than games.
Choose from a Wide Range of Ryzen 5 and Ryzen 7 Gaming PCs
Fierce PC is a premiere gaming PC builder specialising in gaming PCs for all levels of gamers and budget. We have a broad collection of Ryzen 5 and Ryzen 7 gaming PCs featuring various components and specifications.
Our diverse collection of gaming rigs appeals to all gamers. If you can't find the right Ryzen 5 or Ryzen 7 gaming PC for your needs, you can select the most suitable components from the thousands of available options and have our engineers assemble and test the PC for you.
Get in touch with us today for all your Ryzen 5 and Ryzen 7 gaming PCs at competitive prices and enjoy a 3-year return to base warranty on our range of PCs.