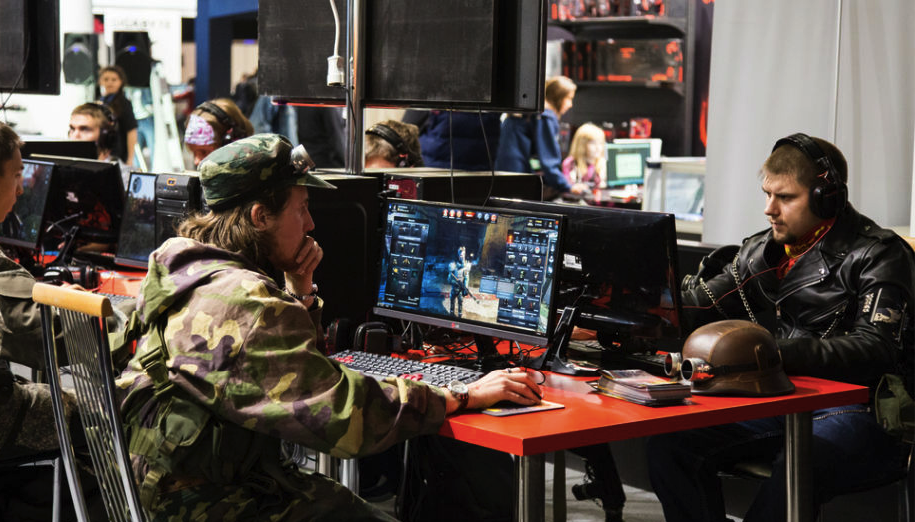 If you're a CS: GO aficionado, you're probably aware of the Prime Matchmaking system that was launched two years ago. The system required players to have linked accounts on their phones and have a minimum rank of 21.
Even though the new rollout was commendable, it didn't come without challenges. The main one was that players who would have a blast playing together were locked. In came the Trust Factor Matchmaking System which seeks to remedy the shortcomings of its predecessor and it has started on a great path. Here are a few questions tinkering in the minds of most gamers about the Trust Factor Matchmaking in CS: GO.
What is the Trust Factor?
The Trust Factor is a rating calculated depending on a variety of factors and activities that players do on the entire Steam platform. The new system has been rolled out by Valve in an attempt to widen the range of elements used in the matchmaking process.
Why not check out our Best PC for CS:GO Counter Strike Global Offensive.
Using the new system, Valve hopes to help players find better-suited players they can play against depending on the trust factor. There are a variety of built-in features that come with the system to enhance player experience and co-existence on the platform.
Which Factors are considered when calculating your Trust Factor?
Valve has not provided a list of the factors they are using in calculating the Trust Factor. Even though they've remained tight-lipped about it, they have mentioned they don't want the activities of players to be determined by a set list of factors which might influence their actions while they're playing.
It's a pretty neat strategy because it allows players to act more naturally when on the platform which reduces the manipulation of the system by players who have a low Trust Factor. However, the system is expected to be updated often and the list of factors reviewed continuously.
Is It Possible to Check Your Trust Factor?
Unfortunately, players cannot check their Trust Factor. The goal of the system is to match-make similar players without the players having to worry about their rating or how they can improve it. It allows the system to pick similar players by relying on data collected through natural action and not by calculated moves with the aim to improve the rating.
Is There Anything Players Can Do to Boost Their Trust Factor Ranking?
There's nothing you can do in particular. But, preference is given to members who are positive on the CS: GO and other games on the Steam platform. Most of the cogs and wheels on the TF system are still in infancy stages and constantly being adjusted. Playing the game often allows the system to collect more information on you and better match-make you with other players of your calibre and similar rating.
 How will the TF Affect New Players?
It's not certain that new players on CS: GO will have a low Trust Factor rating. The Matchmaking system is not limited to CS: GO. If you have been a positive member of the Steam community while playing other games, it's possible that you enter CS: GO with a high Trust Factor.
Will the Trust Factor affect my quality of matches?
Yes! If you have a low TF, there's a fair chance you will get bad quality matches. This is especially when you party up with the players. It's important to remember that when players are in a party, the TF used is that of the lowest ranking member which is why partying up might lead to most bad games.
Will My Prime Status Improve My Trust Factor?
Yes! Some of the factors used to define the Trust Factor is the phone number and your CS: GO rank. For players that had a prime status before, the Trust Factor will be higher and the in-game experience will be better. If you haven't linked your CS: GO account you should improve your matchmaking experience.  
Is the New Trust Factor System Better?
The new system is designed to be better and consider a variety of factors that make the Steam community a better online community. There are more factors considered with the aim of creating a great experience who have a positive influence on the community.
However, this is not to mean the system doesn't have pitfalls. The low TF has isolated players with losing streaks and have done the opposite for players with a high TF ranking.
Even though this means rage quitters and cheaters are in the same pools, it also means something you did years ago like jokingly wiping out your teammates could put you in the same pool as the quitters. It's not a flaw-free system but, it's expected to improve with time.
The Trust Factor Matchmaking system on CS: GO is designed to pair similar players and provide them with quality experiences. However, this might not always be the case because as with any system, it's a double-edged sword.
Need your cheat code fix? Check out our blog on Fallout 4 Console Commands and Cheat Codes.