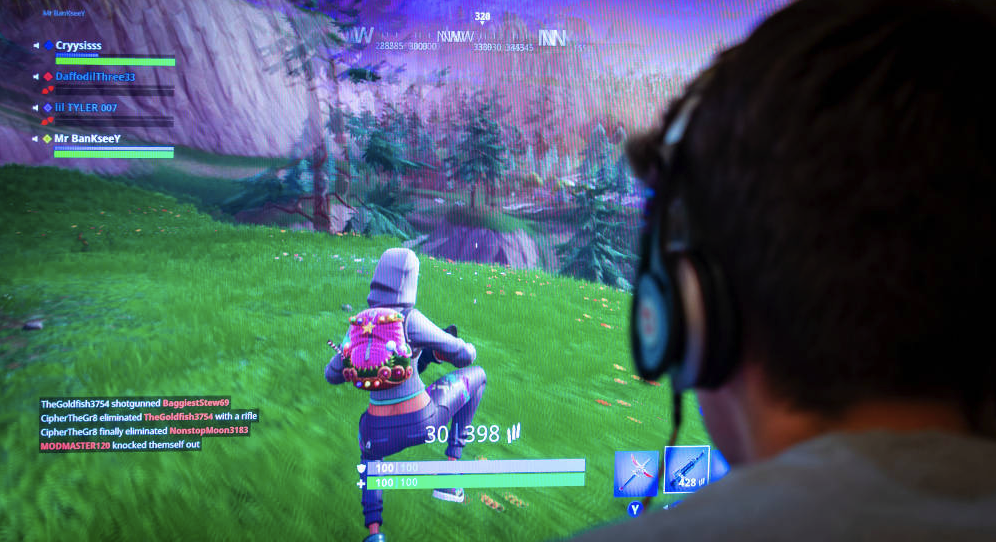 Fortnite creates a colourful mix of fun and violence. It is one of the battle royale-style games making stirs in the gaming circles.
Packed with a bright environment and excellent building mechanics, the game drops in you on a map to face off with 99 other players. Along the way, you will create ramps, platforms, and walls while trying to reach or avoid your competition.
The game is free-to-play, which is partly why it's so popular. But it has in-game purchases that mainly focus on cosmetics. Packed with a colourful art style and fast-paced fights, gamers are flocking to Fortnite to get a piece of the action.
The game is available on multiple platforms. Before you think of adding it to your list of regularly played games, you have to wonder whether it will work with your rig.
Fortnite Minimum System Requirements
If your goal is to run Fortnite on the most basic gaming rig possible, there are the minimum requirements you need:
Operating System – Windows 7/8/10 64-bit, Mac OSX Sierra
Processor - Corei3 2.4GHz processor
RAM - 4GB of RAM
GPU - Intel HD 4000 Video Card (integrated graphics)
From the minimum requirements, it's easy to tell that Fortnite is not a taxing game. You can go as wild as you want with 60FPS that creates a smooth experience that will leave you yearning for more. It's not always to run a game with the minimum requirements.
Numerous problems can creep up when you're running a minimum requirement system. The most common among them is freezing. For a smoother and better experience, you need to invest in better components.
Fortnite Recommended System Requirements
A gaming rig that has the recommended system requirements will cost you slightly more. But because Fortnite isn't demanding, you don't have to worry about leaving a hole in your finances. Recommended requirements for Fortnite include:
Processor - Core i5 2.8GHz processor
RAM - 8GB RAM
GPU - NVIDIA GTX 660 or AMD Radeon HD 7870 or a video card with a dedicated memory of 2GB or high VRAM.
HDD – 16GB of free space
If you're uncertain of your system's specifications, you can check. On Windows PC, the process is relatively easy. Simply find the 'My PC' icon and right-click on it, then scroll down to properties.
For Mac PCs, the process is a little tricky. Follow these steps to check your Mac's specs:
Click on the Apple icon on the top left of your screen
Select 'About this Mac from the drop-down menu
Select the 'More Information' window
Fortnite Mac Requirements
There are some Mac's that are better suited than others. Some general choices that should run Fortnite without any problems include:
MacBook Pro (preferably 560 for the best performance and experience).
iMac Pro
Mac Pro
Most of these options will easily match the requirements you need to run Fortnite. For the sake of clarity, your Mac should have the following specs:
Mac OS X Sierra
Intel HD 4000
Core i3 2.4GHz
4GB RAM.
Hardware Suggestions
Fortnite is a basic and straightforward game. Although you don't need a decked-out machine to run the game, using a powerful engine with more animated graphics reduces the battery and makes entry into the game easier.
Even with excellent hardware, you can play around with the game's settings to enhance performance while still delivering an amazing experience.
What is the Best Gaming PC for Fortnite?
For gamers looking to build a PC tuned to get the most out of Fortnite, we recommend a build with the following specifications:
CPU: AMD APU (2400G/3400G)
RAM: 8GB DDR$
GPU: Integrated GPU or a similar version from Intel
With a modest budget, you can still build a PC that would crash Fortnite. If your budget is more flexible, it doesn't hurt to go for a superior build to support more demanding games. After all, you're not sure where your gaming exploits will lead you next. You can also check out out the Fortnite Gaming PCs page.
Closing Thoughts.
Fortnite is relatively light on processing power. You don't have to spend substantially on a gaming PC with top-notch features to provide you with an excellent experience. With a modest gaming PC, you should enjoy a rather seamless experience.