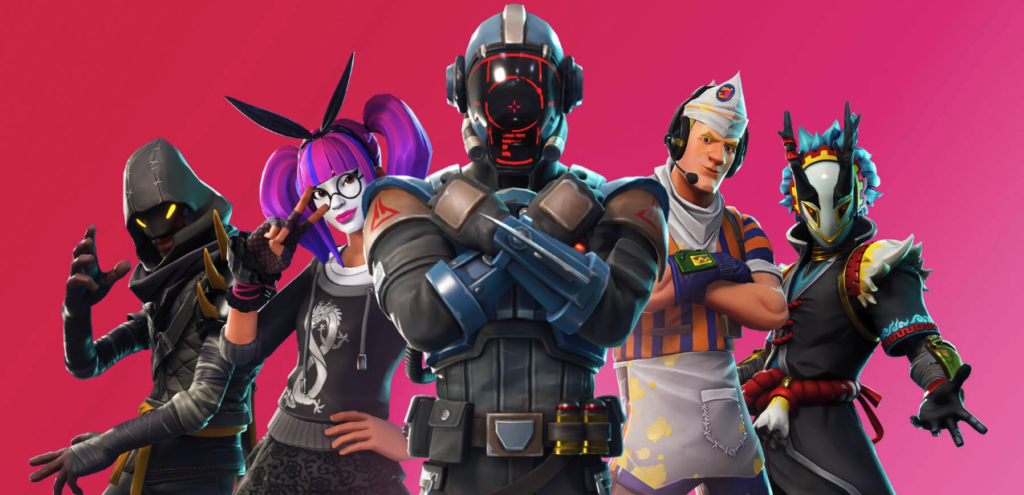 Gaming controllers are quite simple, and so is their mode of functioning. We lately started selling Fornite PCs because you guys can't get enough of this game! When playing games like Fortnite, you need a tool that allows you to quickly access everything you need to build and keep fighting.
This is where keyboards come into play. They might not be as simple as game controllers, but they pack quite the punch in the variety of things you can do. One of them being rebinding keys to create shortcuts is macros.
When it comes to keybinds, one of the best ways to find them is to tailor your game after the pros. There are plenty of world-renowned gamers who have tweaked their keybinds, which have been a part of the success they're currently experiencing.
To give you an insight, here are some of the best keybinds by some of the greatest Fortnite players from around the world.
Tfue
Considered one of the greatest players on Fortnite, Tfue has tailored his success around keybinding, particularly when building. This allows him to come up with incredible builds in a few seconds. Some of the most impressive keybinds include;
Building Edit – V
Wall – C
Floor – E
Harvesting tool – 1
Weapons Slots 2-6 – Corresponding numerical keys (2-6)
Cloak
Cloak is widely known as Tfue's partner and sidekick. Together, the duo has enjoyed plenty of success. Some of their keybinds are the same, but there are a few that are different that you might find interesting.
Weapons slot 4&5 – Mouse wheel up and down respectively
Roof – V
Building Edit – G
Wall – Mouse 4
Floor – F
Ninja
This is another great gamer to tailor your Keybinds after. Ninja is extremely popular, and some of his keybinds have not only made him successful, but thousands of other gamers as well. Some of his keybinds are similar to those of Tfue and Cloak. These include the harvesting tool and some of the weapons. However, he does have some unique ones as well like:
Building Edit – F
Roof – Left Shift
Floor – Q
Wall – Mouse Button 4
Weapon Slot 5 – X
Weapon Slot 4 - Z
Jump – Space Bar
Use – E
There are tens of other keybinds from Ninja that cover most aspects of the game like building, and fighting. But, these happen to be among the most commonly used.
MrSavageM
One of the most exciting things about designing your keybinds after leading gamers is that you will always have variety. You can choose which one of them has a similar playing style to yours and design the same keybinds as them.
MrSavageM plays for NRG ESports and is one of the best players currently doing it. Like many others, he relies heavily on having simple, easy to remember keybinds that allow him to make quick adjustments and decisions in the game. Some of his best keybinds for Fortnite include:
Roof – F4
Wall – F
Use – E
Building Edit – Y
Weapon Slots – 2-6 (corresponding with the weapon)
Floor – G
Mongraal
Mongraal is one of the most skilled players out of the EU. He is also considered as one of the best Fortnite builders, which means his building keybinds are a great resource to any player looking to improve on his building skills.
Some of the best keybinds you can borrow from Mongraal include:
Harvesting Tool – F
Weapon Slot 1 – 2
Weapon Slot 2 – 3
Weapon Slot – 4
Weapons Slot 4 & 5 – Q & X respectively
Wall – Thumb Mouse Button 2
Roof – T
Floor – N
Stairs – Thumb Mouse Button
Building Edit – G
Jaomock
As much as the keybinds hype is really picking up among Fortnite players, Jaomock is living proof that you don't always have to customise your keybinds to get ahead in the game. Jaomock is a celebrated builder with ultra-fast building skills. But, he uses the default Fortnite keybinds for his building.
Wall – F1
Floor – F2
Stairs – F3
Roof – F4
Building Edit – G
Harvesting tool – 1
Weapon Slot 1 to 5 – 2 to 6 in numerical order
Sypherpk
Sypherpk recently updated his keybinds. He took the trouble of creating a youtube video to explain why he decided to change the keybinds. If you're a new gamer who is yet to understand the essence of the reasoning behind keybinds, this video would be a great start.
Some of the keybinds he recently changed include:
Wall – Q
Floor – Mouse 4
Stairs – Mouse 5
Roof – O
Building Edit – G
Harvesting tool – Tab
Final Thoughts
One thing about keybinds is that they are not one-size-fits-all. Each player has different preferences, which is why the keybinds differ so greatly.
When choosing your preferred keybind sets, focus on your playing style and comfort: which keys you can hit with ease and without interfering with nearby keys. This will allow you to build fast without throwing yourself out of your comfort zone.