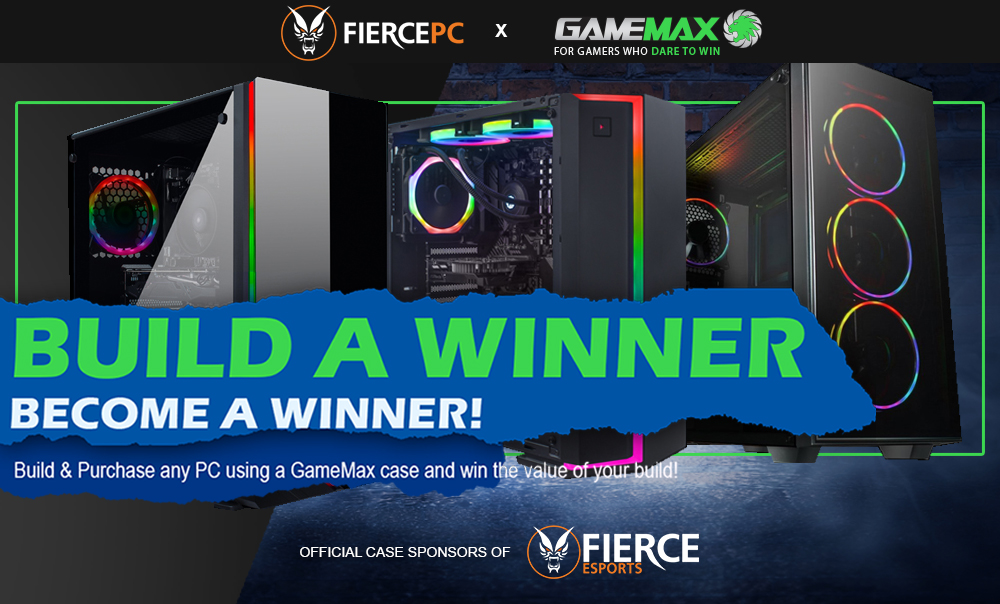 We have teamed up with the official case sponsor of Fierce Esports and long-time Fierce PC partner, GameMax, to challenge to you spec a PC that wins on and off the battlefield.
With over 10 years experience creating Esports quality PC gaming cases, peripherals and hardware that's affordable the team at GameMax are taking there tagline "For gamers who dare to win" to new levels this year and we will be right there with them.
Now, if you spec and purchase your next build in a select GameMax case you will be in with the chance of winning the full value of your system. It doesn't matter if this is your first system and you are just getting started on your journey or you are a seasoned gamer with decades under your belt, this promotion is open to everyone.
Build A System To End The Game
The included GameMax cases ensure you can go as big as you want when building your PC. We want to see the crazy, cool, show-stopping, game changers and everything in between. This is your chance to really push the boat out to create something your squad will be jealous of.
If you want all the FPS, you got it. If you want all the cooling, you got it. If you want to be a winner, build it.
Find out more here: https://www.fiercepc.co.uk/gamemax-build-a-winner