Overwatch 2: Everything you need to know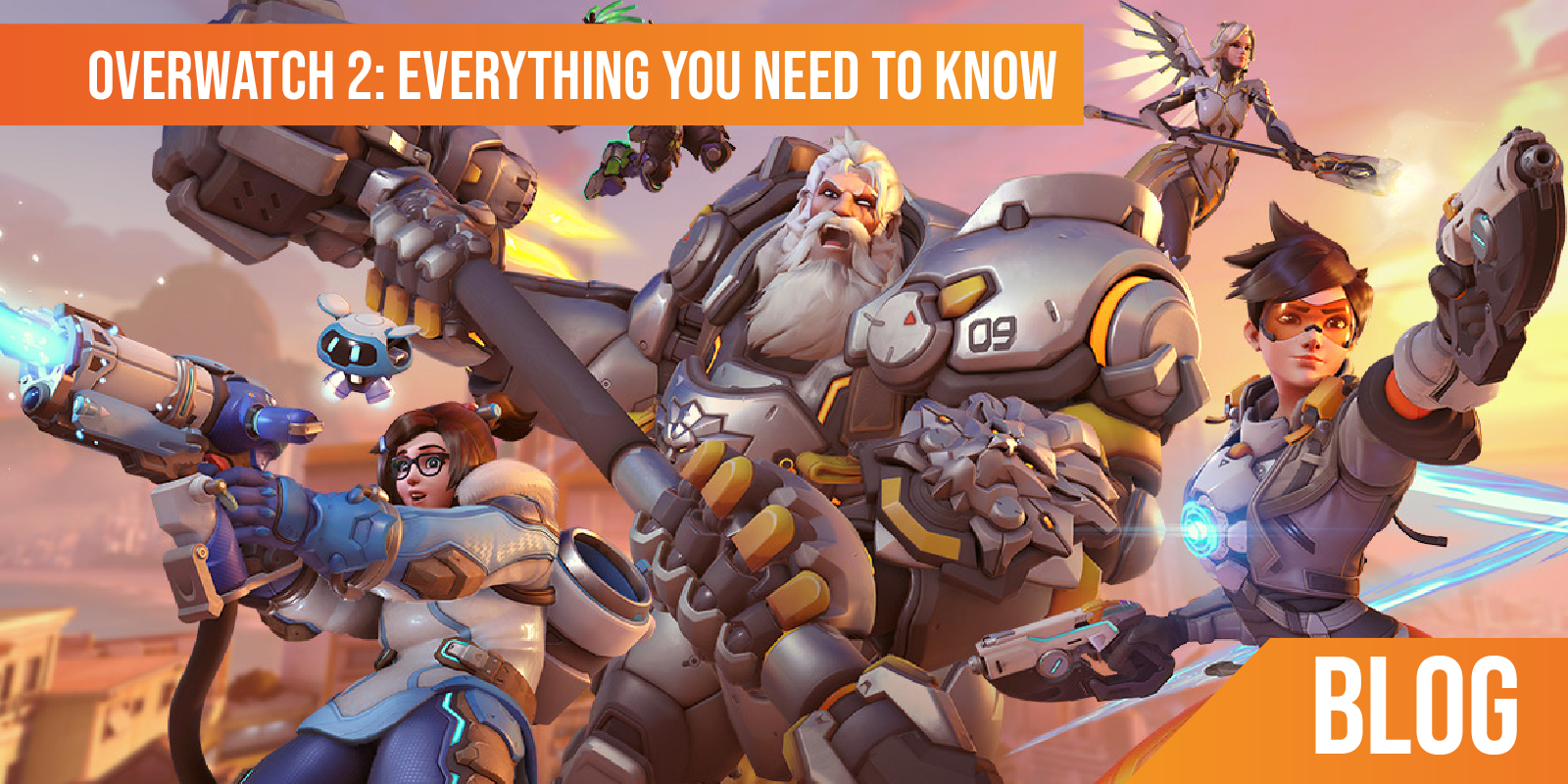 All the details on Overwatch 2's new story and heroes, co-op modes, shared multiplayer, and more.
---
It has been quite a while since Blizzard last gave us any new details about the Overwatch 2 sequel, but it's still very much in the works. Interestingly, this new step into the Overwatch universe won't be your average sequel. Some of it's new multiplayer modes will actually be coming to Overwatch 1, and the heroes will also be getting a fresh new look.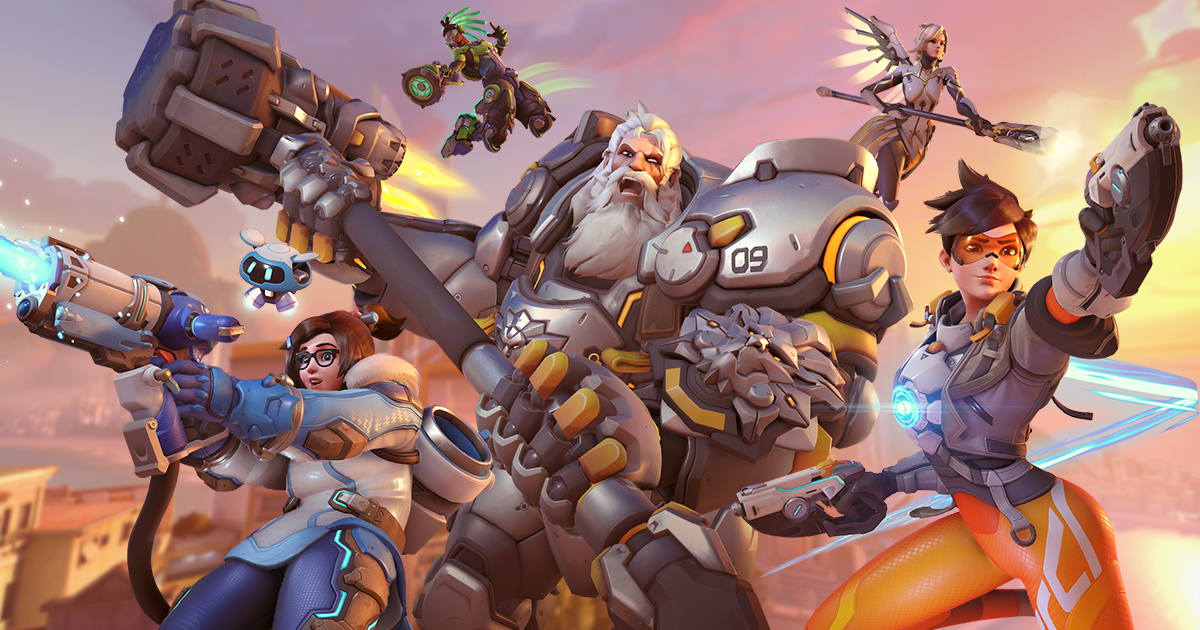 Both games, however, will coexist in the future. Whether you're planning on picking up Overwatch 2, or sticking with the first game, you'll have the option to play alongside other players from both games in PvP modes. That being said, Overwatch 2 will focus more on PvE story missions to flesh out the Overwatch Lore we've been given glimpses at before through Blizzard's successful character cinematics, which have consistently proved to be big hits within the Overwatch community. You should therefore expect to see a heavier focus on beautifully crafted environments and intricacies of the lore in the game. 
Here's everything we've learned about Overwatch 2 since it was announced at Blizzcon in 2019:
Overwatch 2 is undoubtedly one of the most anticipated games of 2021. Some earlier rumours suggested that Overwatch 2 would release in 2020, that clearly was not the case, and details regarding the sequel and any potential release dates have been fairly scarce in recent months. However, Overwatch 2 is no ordinary follow-up, as it gives an ample opportunity to expand, progress, and transfer finer details over from the first game, including cosmetics. What has been confirmed is that with an already impressive roster of heroes, new characters will be coming to Overwatch 2 as well. 
Blizzard promised a new multiplayer mode and new playable heroes, although they also stated that the primary focus would still be on the returning characters. In a lot of ways, Overwatch 2 feels more like a World of Warcraft expansion than a sequel, as it offers players the opportunity to transfer progress directly to Overwatch 2 from the first game. This differentiation from other standard sequels isn't a bad thing, either.
It means returning players won't lose their current progress, but newcomers can still enjoy the content.
---
Overwatch 2's release date:
During the announcement at Blizzcon in 2019, Blizzard said that Overwatch 2 is still early in development and isn't sure when it will be released. Jeff Kaplan said at the reveal panel "Like, just let us make it great, that's what we care about more than anything. We don't have a date in mind".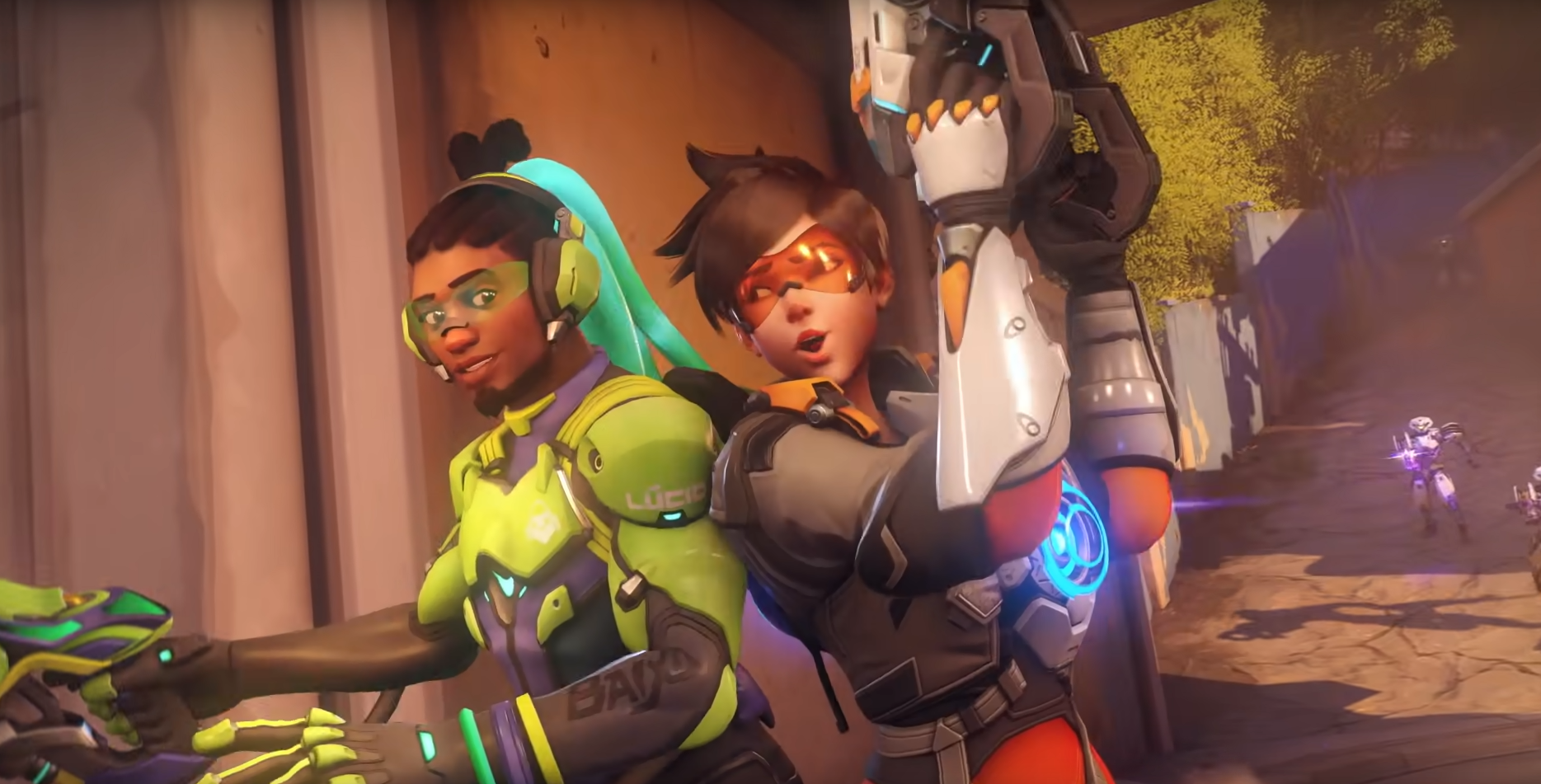 Following this reveal, Blizzard also said it's "going dark" on Overwatch 2 until they have more to share. 
---
We'll hear more at BlizzConline 2021
Blizzard recently announced that BlizzCon 2021 is moving online and will be from February 19-21, officially dubbed "BlizzConline". The event itself will more-or-less be similar in the fan-facing style that BlizzCon normally have, including an extensive Best Cosplay competition. 
Last month (December 2020), Blizzard posted a developer update, detailing the new content we can expect to see in the original Overwatch game soon. During this a new map was announced, as well as talk about deadly cars. Jeff Kaplan also confirmed that Overwatch 2 will be shown at BlizzConline:
"We're excited about the future. Can't wait to talk to you more about Overwatch 2. Can't wait to show you more with Overwatch 2. We know it's been too long, we know we've been quiet, and we still have a ways to go just to manage expectations but we're working extremely hard."
---
What is Overwatch 2?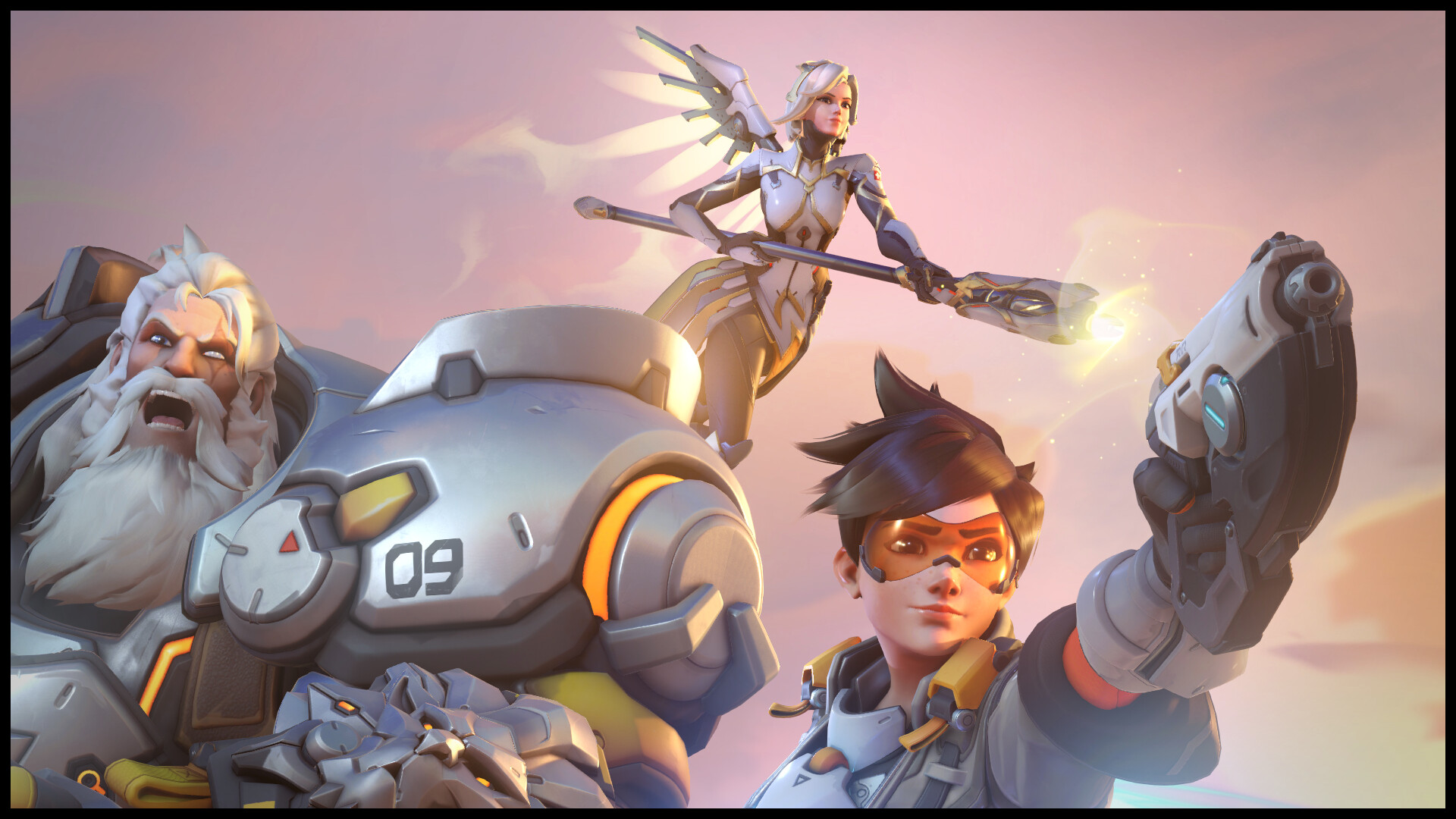 Overwatch 2 is a sequel to Overwatch, but not in the way we usually consider sequels. Instead, it appears that Overwatch 2 is likely to build off of the seasonal events, lore and current story that has developed throughout the existence of Overwatch. Overwatch 2 will focus more on PvE missions, rather than the PvP aspect. The new game will have more story missions, dialogue, cutscenes and lore as compared with Overwatch. 
We go over these story missions below.
---
Overwatch 2 PvE missions are divided between 'Story' and 'Hero' missions
The Game's main campaign is going to be made up of co-operative Story Missions, and will see new and old Overwatch heroes teaming up against the Null Sector, the robotic army players fought in the Uprising event from the original game. 
According to Blizzard, players will team up as various heroes and fight to defend the world from the Omnic forces, as well as come face-to-face with new threats around the globe, and uncover the truth behind the Null Sector's attacks.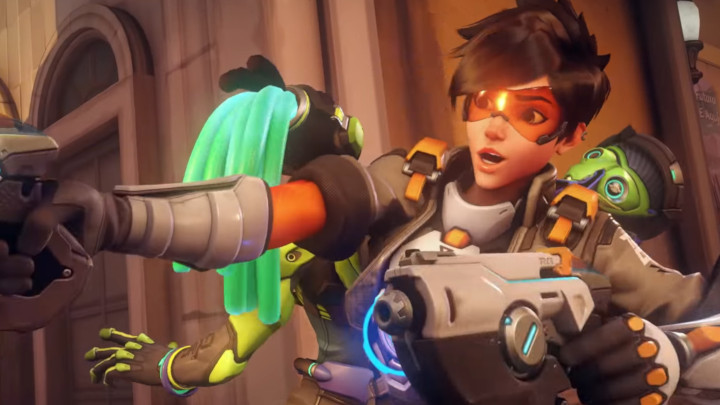 Blizzard have also shown us that Story missions will have item pickups that can modify and alter a hero's playstyle. The three that have been shown so far are a HP generator, a corrosive grenade, and a barrier shield that is pretty similar to Winston's. Any hero can pick up these items, but they unfortunately do not carry over between missions.
The other facet of missions indicated to be included in Overwatch 2 are Hero missions. These missions will be separate from the story that are designed to be highly replayable. Players can level up heroes and upgrade modifications on their abilities. 
This so far does not appear to carry over to PvP and is simply a feature of the PvE missions, however we won't fully know until more information is released by Blizzard!
---
Overwatch 2 may not have loot boxes
Jeff Kaplan has discussed how the team is exploring other facets of monetisation for Overwatch 2. He said "Overwatch 2, in terms of business model, we're exploring different options that move us away from loot boxes".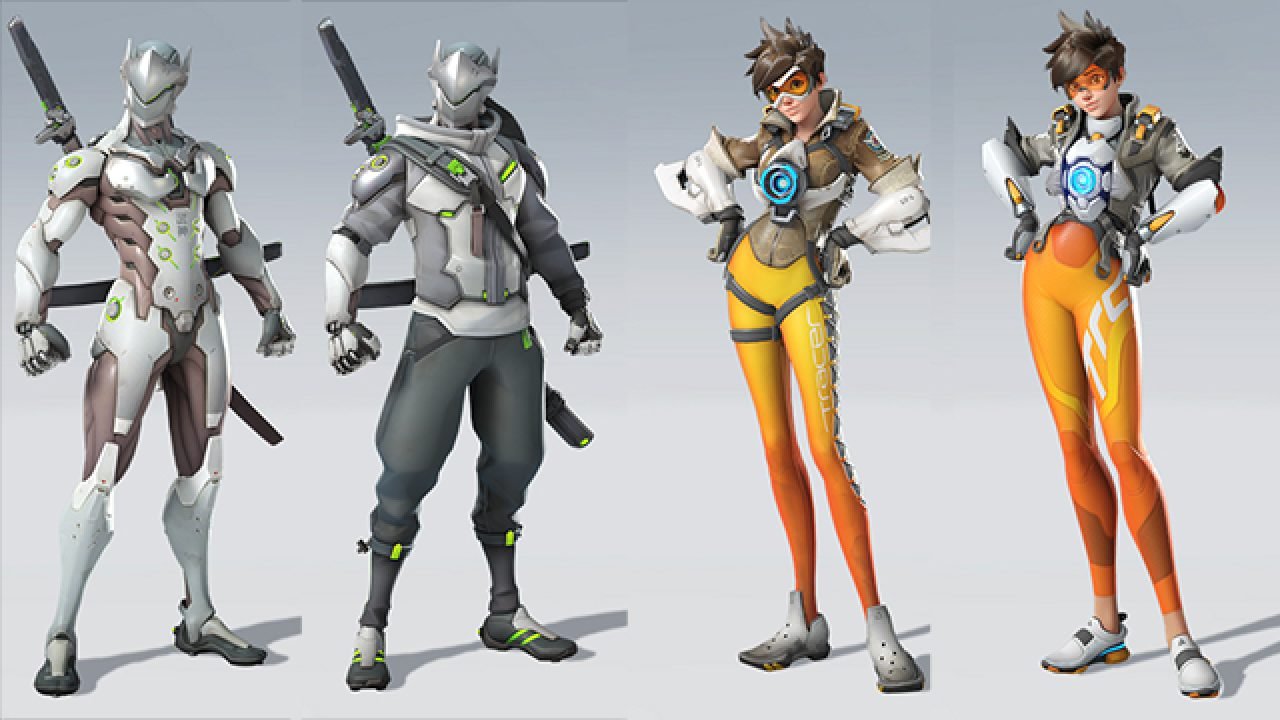 Kaplan has also said that he believes battle passes are a great idea, but unfortunately did not confirm or deny that Overwatch would implement something similar. Still, this may be a potential option if Blizzard do decide to stray away from loot boxes.
---
Watch 2 hours of Overwatch 2 gameplay
Ohnickel and several other content creators were allowed to stream their Overwatch 2 demo from the Blizzcon floor. You can get a comprehensive look at a story mission and the new PvP push mode in their video.
---
RETURNING AND NEW HEROES:
Sojourn is one of Overwatch 2's multiple new heroes
Sojourn is one of Overwatch 2's New Heroes. We don't really know all that much about her just yet, other than that she looks pretty badass and is Canadian. Her gun arm and build suggest that she will be a battle and damage-focused hero. In her highlight intro trailer, she slides into a super jump, so she could be an incredibly mobile hero. 
Lead writer Michael Chu has said that Sojourn is a "central figure to the Overwatch organisation, and a critical character moving forward. So we can expect to be seeing a lot more of Sojourn and her lore in Overwatch 2.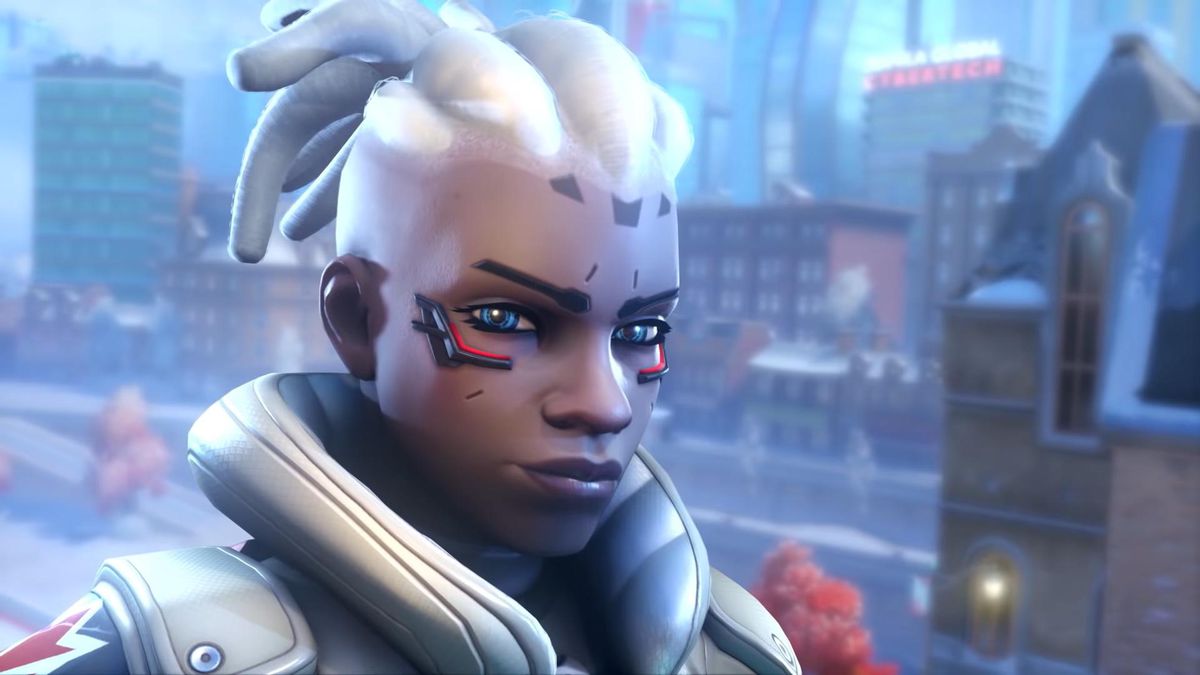 Other than Sojourn, Blizzard have been exceptionally quiet about how many other new heroes we can expect when Overwatch 2 launches.
Some fans suspected that Echo, the flying robot seen in the cinematic trailer would be new in Overwatch 2 as well, but she has since officially featured in the original Overwatch, instead.
Although the number of new heroes we can expect on the launch of Overwatch 2 is still unknown, we do know that heroes from the first game will be returning, and we are also certain that Overwatch 2 will continue adding new characters to it's roster much like Overwatch has. 
In the meantime, we do know some of the heroes that will feature in Overwatch 2, the full list of which you can find below.
---
The full list, in alphabetical order, is:
Ana
Ashe
Baptiste
Bastion
Brigitte
D.va
Doomfist
Echo
Genji
Hanzo
Junkrat
Lucio
McCree
Mei
Mercy
Moira
Orisa
Pharah
Reaper
Reinhardt
Roadhog
Sigma
Soldier 76
Sojourn
Sombra
Symmetra
Torbjorn
Tracer
Widowmaker
Winston
Wrecking Ball
Zarya
Zenyatta
We are immensely excited for the release of Overwatch 2, here at Fierce PC, and we cannot wait to see what information we get from BlizzConline this coming February!