Most surprising top sellers on PC
There are so many games that have done extremely well over the past few years. But we're here to point out some of the best selling PC Games of all time, and to be more specific, the most surprising ones!
RollerCoaster Tycoon 3
It's always hard to believe that a Construction and Management simulation game is one of the best selling games of all-time. Not because of personal preference, but because there are so many games out there on the Steam
Marketplace, and retailers across the globe that this has beat.
RollerCoaster Tycoon 3 sold a total of 10 million copies since it's release date in October 2004 which is such an incredible number. Frontier Developments have always produced such great simulation games, but have definitely topped their game with this!
To get your very own copy of RollerCoaster Tycoon 3 take a look on the Steam Marketplace to experience one of the most popular games of all-time.
Half-Life 2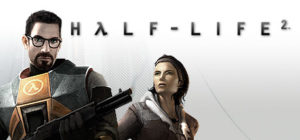 It seems that the year for best-sellers is coming from the year of 2004. There are many people who have always loved the Half-Life series from Valve Corporation, but how many of you would've expected this to come in the top? For those who haven't played Half-Life before, it's sold an amazing 9 million copies since it's release. Now that's one reason to give it a go!
The Half-Life series is a first-person shooter game with the highly loved protagonist; Gordon Freeman . Gordon wakes up and shortly discovers that the world has been taken over by the alien Combine. You must search for a way to free humanity using weapons and whatever you can find!
If this sounds like your kind of game, then what are you waiting for?! Head over to the Steam Marketplace right away.
Life is Strange
Although this is one of our personal favourites, it's crazy to think how well a lot of decision maki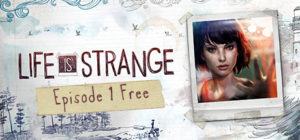 ng games have done. But that's easily explained. By impacting the story you feel fully immersed and emotionally connected with your character. With Life is Strange being one of the most recent releases in January 2015, it has done extremely well to get 3 million sales!
To give you some insight into the campaign itself, you follow the story of the main character, Max Caulfield. She is a photography senior who discovers she can rewind time while saving her best friend Chloe Price. From here you follow a mysterious storyline which leads to a dark side of the town she lives in - Arcadia Bay.
For those wanting a more chilled out gaming experience where you impact on the story-line, we'd definitely recommend to check this out! For only £14.99 on Steam, now is the time to get involved!
Were you just as surprised at some of the top selling PC games? Let us know by following us on social media:
Twitter
Facebook
Whether you enjoy the games listed above or prefer others, one thing is for sure and that's you need a Good Performance Gaming PC. However, if you aren't looking for a PC just yet head over to our blog page where we have lots more great content such as Best OVerwatch Characters for Beginners.