Any gamer worth some salt understands how critical a graphics card is to their experience. Whether you're building a new rig or upgrading your current setup, you want to make the right decision the first time. After all, graphics cards aren't cheap.
The first choice every gamer has to make is if the GPU will be AMD or Nvidia. These are two leading manufacturers in this sector. Each manufacturer has a capable GPU in each class which makes the choice much harder.
In this case, they have the RX 5700 XT from AMD and the RTX 2070 from Nvidia. If you're faced with choosing between the two, which one would you pick and why?
AMD Vs Nvidia
Before getting into the nitty gritty of which GPU is better than the other, it's vital to appreciate that, like other consumers, gamers are also persuaded by brand loyalty.
In the GPU circles, those brands are Nvidia and AMD. They both have an impressive range of GPUs for various categories and always work towards delivering the best and the latest technology.
Choosing between either brand isn't going to be easy considering how well-built and evenly balanced GPUs from both brands are.
AMD has come a long way in the recent past, earning its place at the high table. However, Nvidia has mastered the art of GPUs, and its collection almost always outdoes its AMD counterparts, especially with regards to the higher-spec cards. Luckily, AMD has closed in on this gap with its recent spurt and has its own range of unique products.
Making a choice solely based on brand loyalism won't cut it this time around. You need to better understand each of the graphics cards to identify the one that best suits your application.
Why not also read: RTX 3070 VS 3080
Spec Comparison
If you're looking to quickly browse over and pick a GPU with the most impressive specs without caring about the details, a quick spec comparison should help you clear the air.
At first glance, these two GPUs look very similar, so similar that you would be forgiven to think that they are from the same manufacturer.
| | | |
| --- | --- | --- |
| | Radeon RX 5700 XT | RTX 2070 |
| Process node | 7nm | 12nm |
| Shader units | 2,560 stream processors | 2,560 CUDA cores |
| Tensor cores | N/A | 320 |
| RT cores | N/A | 40 |
| Base clock | 1,605MHz | 1,605MHz |
| Boost clock | 1,905MHz* | 1,770MHz |
| Memory | 8GB GDDR6 | 8GB GDDR6 |
| Memory speed | 14Gbps | 14Gbps |
| Bandwidth | 448GBps | 448GBps |
| TDP | 250w | 175w |
From this set of features, it's easy to see why reading on to understand more about the features is critical. The graphics cards go toe-to-toe on most of the features and leave very minimal difference in the features where they differ. If you truly want to select a graphics card that is superior for your use, you need to understand the different features and what they mean for the performance of the GPU.
Architecture
Architecture is one of the key factors to consider when choosing a graphics card. It determines the overall performance of the GPU while running games. If the GPU has better architecture, it has higher chances of delivering a fantastic gaming experience.
The AMD 5700XT uses the RDNA architecture. This architecture is exclusive to AMD. It's a next-generation architecture and the best one from AMD at the moment. The RDNA carries the AMD staple into the next step in its growth curve.
It is Fidelity accelerated and uses Radeon Image Sharpening to improve the overall graphics in the game. Even better, the sharpening doesn't slow down the gaming performance, so you shouldn't worry about freezing, thanks to the FreeSync technology.
The Nvidia GTX 2070 isn't without its fair share of innovative architecture and technology. The GPU uses the Turing Architecture, which is also unique to Nvidia and is currently their best architecture.
The Turing Architecture delivers 6x better gaming performance compared to Nvidia's older GPUs. Its DLSS 2.0 allows the overall frame rates to be increased by 1.5x. Also, the GPU has a Variable Rate Shading which enhances the details in the game while still allowing the games to run smoothly.
The clock speeds for both GPUs are as follows
5700XT
Base clock – 1605MHz
Boost clock – up to 1755MHz
2070
Base clock – 1410MHz
Boost clock – 1830MHz
Although 2070 has a lower base clock, its boost clock is impressive, allowing it to hold its own against the 5700 XT.
From this quick comparison of the clock speeds, it's easy to see how far AMD has come in terms of making competitive GPUs that can hold up against its main competitor.
Cooling
GPUs are high-performance components that will generate quite a bit of heat. You will need adequate cooling to keep the GPU running optimally for longer without getting fried. Both Of these options come with built-in cooling systems in place. However, if you intend to overclock frequently, you should supplement cooling.
The 2070 GPU has a superior cooling system. It has a vapour chamber that keeps the GPU much cooler. Instead of only relying on one fan, it has two fans with dual-axial 13-blade fans.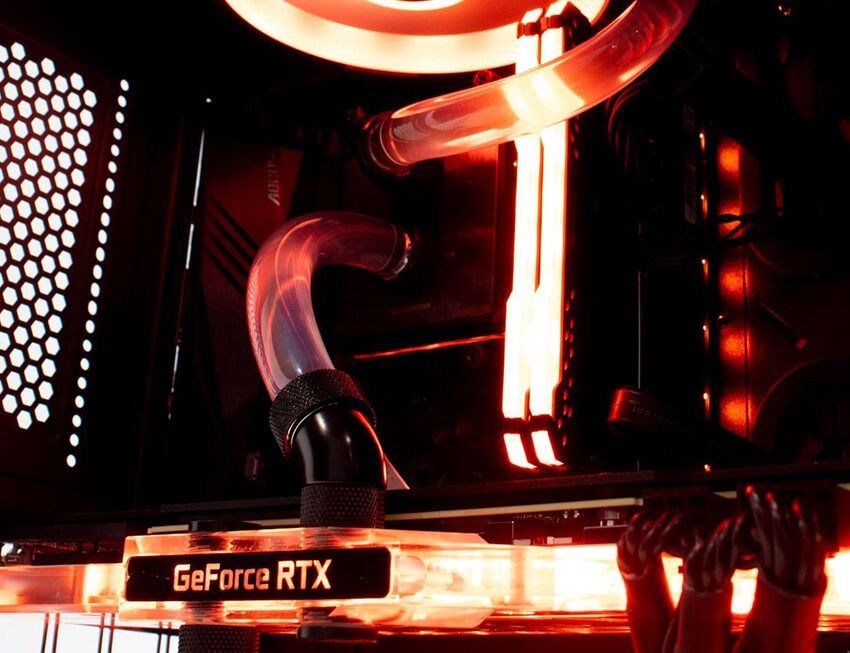 The 5700XT also has a similar blower-style cooling system but cuts back on the fans because it only has one that circulates the air. Also, it doesn't have a vapour chamber, which evidently makes the difference.
Besides not having the same efficient cooling system, the 5700XT doubles that up by being more power-hungry. It has an overall power consumption of 225W to the 2070s 175W. The 5700Xt requires a power supply of about 600W, while 2070 only needs 550W. Granted, the 5700XT is the more powerful card and therefore requires more power to run.
Dimensions
Most GPUs are similar in size. But that doesn't mean you should overlook the dimensions of the GPU when choosing one.
You need to ensure the GPU you choose will fit your build. The dimensions of the RX5700XT and RTX2070 are;
5700XT
Height – 4.37"
Length – 10.7"
Width – Dual slot
2070
Height – 4.435"
Length – 9.0"
Width – 2-slot
There's no significant size difference between the two cards. However, even the tiniest difference can be the difference between the GPU fitting or not fitting. If you're going for the more compact GPU, the 2070 is the better option.
However, you also have to put in mind that the 5700XT uses the latest and high spec interfaces that include the PCIe 4.0 x 16. The 2070 on the other hand, runs on the PCIe 3.0 x16. The latter is the more widely used variety but is at the end of its life and is gradually being replaced by the PCIe 4.0; hence it's not future-proofed.
The 5700XT is backwards compatible, which is a great advantage if you have an older motherboard. You don't have to worry about a premature upgrade just yet.
Resolution
Resolution is where GPUs make their bread and butter. It gives you an opportunity to see exactly what the GPU you have selected is capable of.
Both of these GPUs will easily run on a 1440p resolution. However, the 2070 will possibly do better at 1080p. Most gamers prefer to use 1080p. Therefore, 1440p is not often considered. But, if you're thinking of venturing into next-gen games, consider buying a 4K-capable GPU just to future-proof yourself.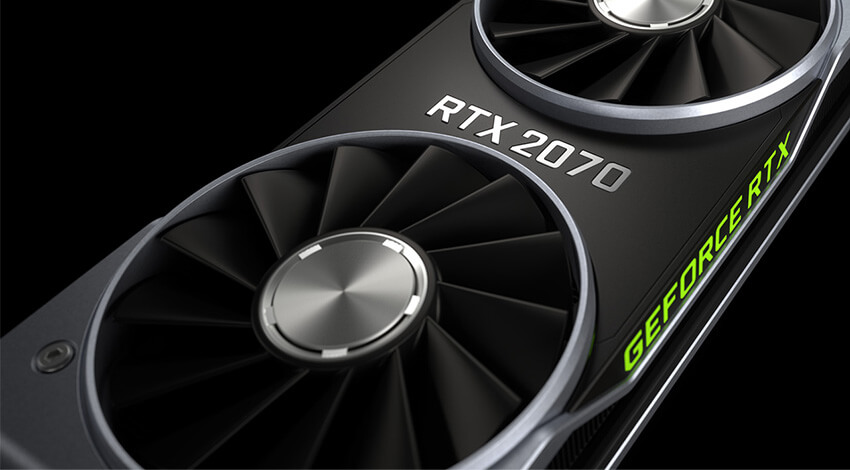 The best way to determine the resolution of each of the GPUs is to run some benchmarking tests. These give you a first-hand account of what the GPU can do and the pressure it can hold.
The RX5700 TX has better clock speeds. However, the 2070 fared better in most parameters. The 2070 GPU had a 6% faster performance. When looking at the overall effective speed of the 2070, only 1% fared better than the 5700XT.
The 2070 has a 52% faster MRendering speed overall. It also performed at 175fps compared to the 5700s 115fops.
The 2070 also came out on top when overclocked by about 16%. The MRendering speed of the 5700XT was 121fps when overclocked, which is a substantial difference.
In actual games, the 2070 GPU also came out on top. However, there was no significant difference in performance.
Ray Tracing
Ray tracing is an innovative feature that improves the shading and lighting during gameplay. It is a relatively new feature often embedded into graphics, and it does improve gameplay quite a bit. Some games like Call of Duty now use ray tracing. It's a nice feature that will come in handy when playing.
The Nvidia RTX GPU cards have tensor cores. They are currently the only GPUs that have ray tracing features. Although the AMD alternatives don't have this feature, they still offer a decent experience even without it.
VRAM
If you're going for a non-gaming rig, you don't need to worry too much about VRAM. For gaming PCs, go for a GPU with at least 8GN to enable the graphics card to run effectively at 1080p resolution.
As far as VRAM is concerned, both of these options have ample space at 14Gbps. They use GDDR6. There's already the GDDR7, so you should expect to make an upgrade, although these will still give you plenty of services before you have to worry about the upgrade.
Why not also read: 3060 Vs 3060 Ti
Since both GPUs have the same VRAM specifications, any option you choose in this aspect will be a safe bet and is well future-proofed.
Pricing and Availability
The AMD RX 5700XT was launched in July of 2019. The RTX 2070 launched in the same year. However, because of the severe shortage of graphics cards, you can't find these cards retailing for anywhere close to their prices when they were being released.
You might find a few second-hand options, but these will cost you an arm and a leg since they are also tough to find.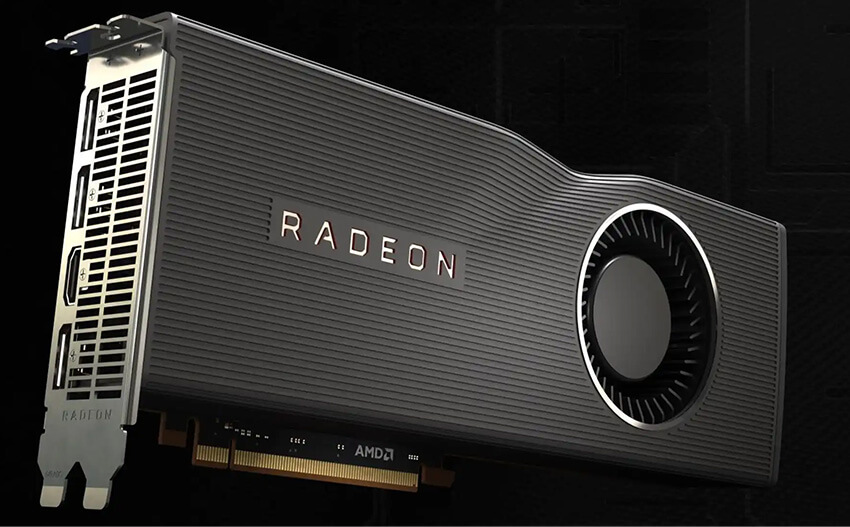 The GPU shortage might be around for a few more years, making it prudent for gamers to identify the GPU and works for them and secure it before it is too late, given how unpredictable the market can be.
If you've been in the gaming circles long enough, you probably know that you can't get any of these GPUs at anywhere near their market value. They are grossly overpriced because of the shortage, and therefore, doing a price comparison wouldn't make much sense since you will overpay for them anyway. The same applies to availability.
5700 XT Vs. RTX 2070 – Which is Better?
With all the facts at your disposal, it's time to make a decision on what is the best option for you. AMD makes a strong case in terms of the value the cards deliver even at a budget. The cards are packed with features that impact gameplay positively without milking you dry.
The Radeon 5700XT delivers the best power-to-price ratio between the two cards, no matter how you look at it.
On the other hand, the RTX 2070 from Nvidia is perfect for gamers looking for some light 4K gaming as opposed to 1440 play. You also get some extra frame rate with other variations of 2070, like the 2070 Super. This is more so when you don't want to fork out more money for a superior card like the RTX 2080 or the AMD Radeon VII but want the best possible performance.
If ray tracing is a big deal for you, then the choice is a no-brainer – 2070 is the GPU for you. You might pay a little more to get it, but it is worth the trouble, and it will pay off in terms of experience.
For gamers that are new to the gaming scene, we can't emphasize how far AMD has come with its new cards. The GPUs are not only more affordable but also have impressive and innovative tech that can change your gaming experience. The Radeon RX 5700 XT even has its own anti-aliasing solution that works across more titles than Nvidia's DLSS. Also, with AMD, you don't have to worry about the GPU being power greedy.
Final Thoughts
Don't forget, GPUs are not one-size-fits-all. You have to carefully consider the applications you have in mind to select the GPU that best suits your needs. It might take some time to sort through the various options in the market, but it will save you money and ensure you get the best possible experience on your budget and for the longest time before you need to upgrade.