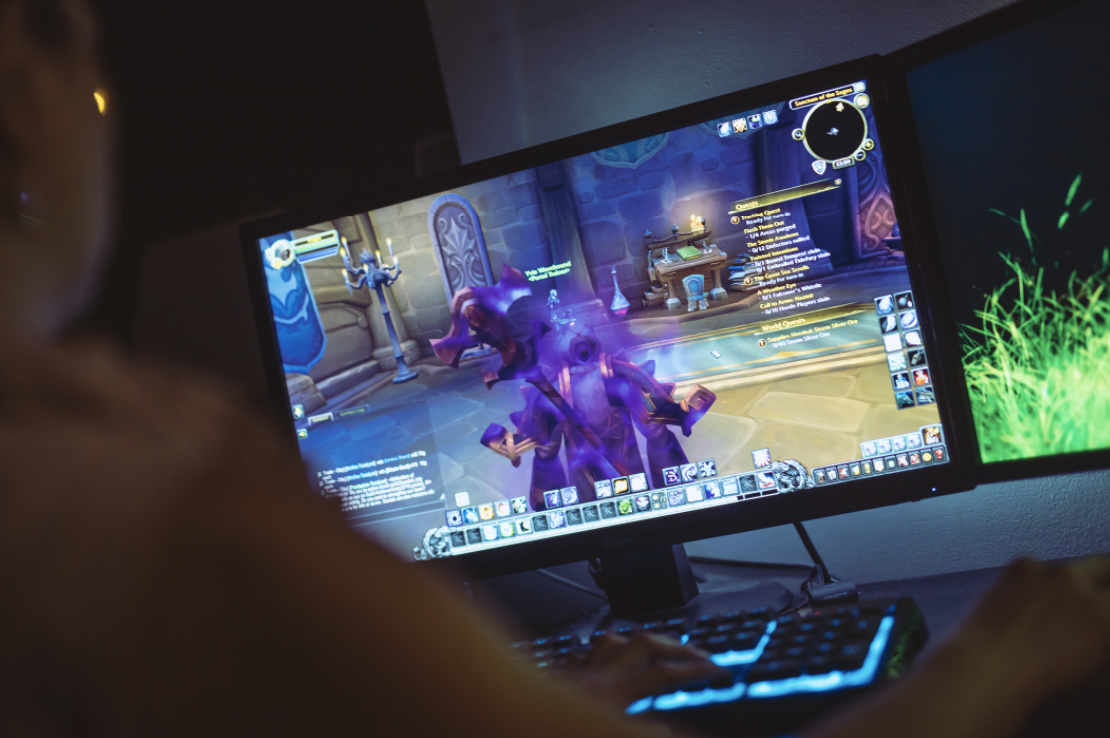 Are you considering joining the thousands of heroes in the Azeroth? Since 2004, World of Warcraft (WoW) has been entertaining gamers and allowing them to unlock their craziest dreams and fantasies. You can too. All you need is a good gaming PC that will keep up with the demands of WoW and deliver the ultimate gaming experience.
As soon as you think of World of Warcraft, the next question that comes to mind is if you can run the game on your current rig. Technically, you can. But for the sake of your experience and ensuring the game runs smoothly and delivers a stable FPS, it pays to run a check of the specifications of your current.
A Quick Background on World of Warcraft
The game was first released in 2004 by Blizzard entertainment. In the new release, players could set off on a new adventure in the world of Azeroth. Over the years, the game has come along way and undergone numerous transformations.
Currently, it offers a mix of dungeons, questing, and PvP. Upon release, the game became one of the best-selling MMORPGs and retained a strong following among gamers more than a decade after it was first released.
One of the most amazing features of the game is giving the players an opportunity to create a character that they will use for the entirety of the game. You also get to choose from various classes that include mages, hunters, warriors, rogues and paladins.
After the initial setup, the fun begins. The player can explore Azeroth freely. Most of the time on the game is spent learning about questing and the lore to increase the level of your character while stumbling on loot along the way. You can also engage in dungeons, which encourage group play to conquer them successfully.
Minimum World of Warcraft Requirements
It's never recommended to run any game on the bare minimum requirements. But if you're hard-pressed to try out the game and you simply want to know if your gaming rig has the minimum requirements to run World of Warcraft, here is what you need:
Operating System – Windows 7 64-bit
CPU – Intel Core 15-760 or AMD FX-8100 or later
GPU – NVIDIA GeForce GTX 560 2GB or AMD Radeon HD 7850 2 GB, or Intel HD Graphics 530 (45W TDP).
Memory – 4GB RAM (for integrated graphics like Intel HD Graphics series 8GB)
Storage - 70GB available space on a 7200RPM HDD
Internet – Broadband internet connection
Input – Keyboard and mouse required. The game doesn't support other input devices.
Resolution - 1024×768 minimum display resolution
These requirements will get World of Warcraft running on your PC. But they don't guarantee a smooth and seamless experience. For the best experience, have a look at the recommended World of Warcraft requirements.
World of Warcraft Recommended Requirements
For the full WoW experience, try using a computer with the following recommended requirements:
Operating System – Windows 10 64-bit
CPU – Intel Core i7-4770 or AMD FX-8310 or better
GPU – NVIDIA GeForce GTX960 4GB or AMD Radeon R9 280 or better
Memory – 8GB RAM
Storage – 70 GB available space on SSD
Internet – Broadband internet connection
Input – Multi-button mouse with scroll wheel
Resolution – 1024 ×768 minimum display resolution
A PC with the above specifications should be able to run WoW at optimum settings allowing you to enjoy the full experience of the game. If you have a better-quality monitor with higher refresh rates, you will also enjoy the high-quality, vivid graphics of the game.
Additional Suggestions
It goes without saying, if you want a good time when playing World of Warcraft, you should aim for the recommended specifications. Using these requirements will put you in the front seat of the experience that Blizzard had when they designed the game.
The concern of running into bugs is still very much alive, even with premium specifications. But you can bask in the glory of the game looking great even when you run into the bugs.
If your budget allows, aim for even better specifications than the recommended ones. The game will run and look even better with better features. You will also be better prepared for future upgrades and releases.
If some of the settings are affecting your FPS, you can lower them as the FPS will have the biggest impact on how you experience the game.
Final Thoughts
In the past. World of Warcraft was considered a processor-demanding game. It has since lost that title, but it's common for some systems to struggle when running the game. For gamers looking to run the game regularly, it's vital to consider going for a mid-range PC that will incorporate all the necessary specifications.
For World of Warcraft, you don't need a supercomputer to run the game at maximum setting. You can get an excellent gaming PC from our range of sub £1000 gaming PCs.