Incoming titles of July: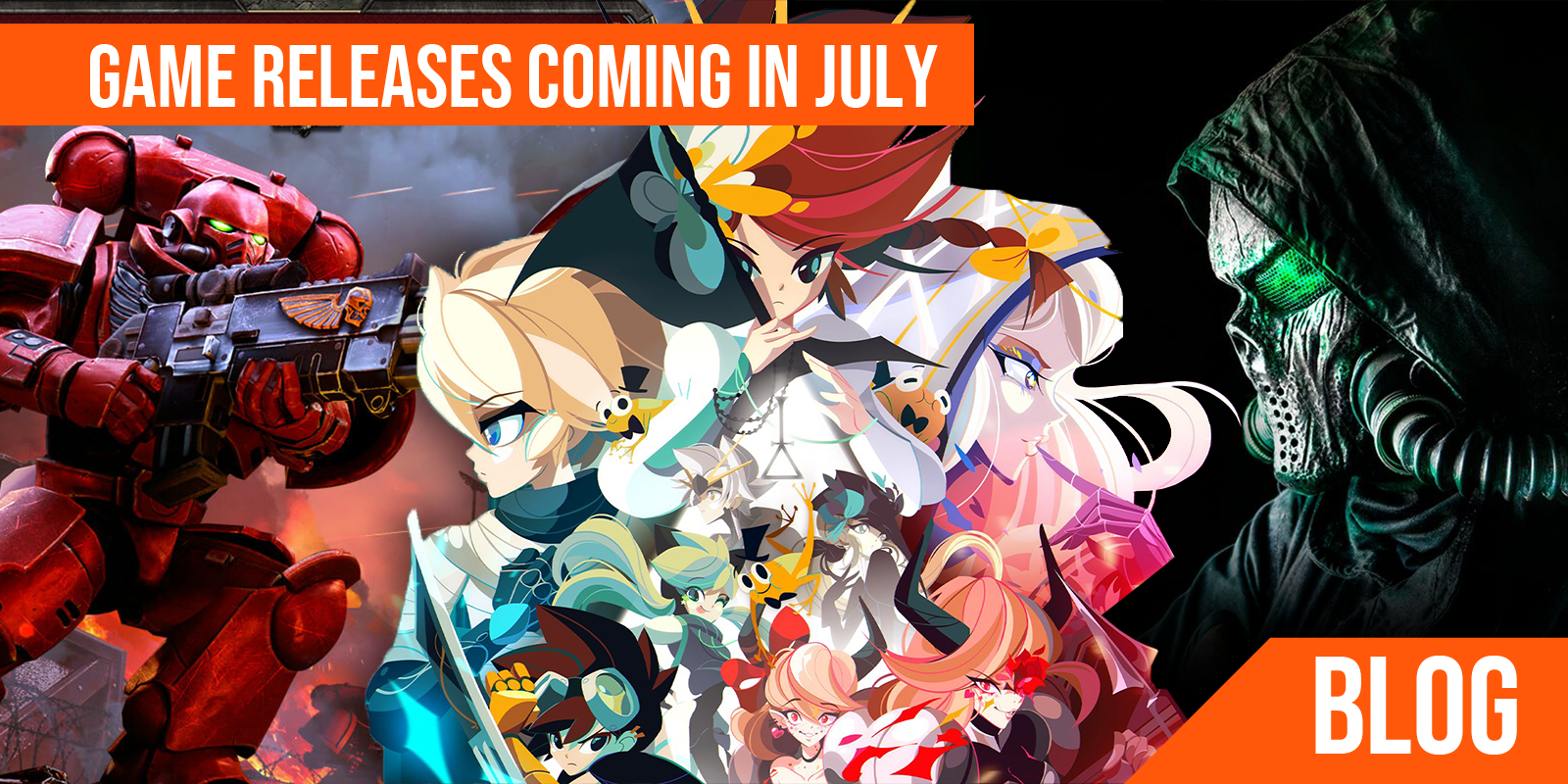 Check out upcoming July Game Releases!
---
Warhammer 40,000: Battlesector:
Release date: 15th July 2021
Platform(s): PC, PS4, Xbox One
"Forge Your Armies"
In the grim darkness of the far future, there is only war. Experience every bone-rattling explosion and soul-crushing charge in Warhammer 40,000: Battlesector, the definitive battle-scale game of turn-based strategy and fast-paced combat that takes you to the battlefields of the 41st Millenium.
---
Little Witch Academia: VR Broom Racing:
Release date: 15th July 2021
Platform(s): PS4, PC
"Soar through the skies, hunt for ghosts, and become the best witch racer in the world!"
Enroll at the prestigious Luna Nova Witchcraft Academy and compete with your fellow student witches to win the prestigious Stella Cup.
Experience the thrill of flight across more than a dozen tracks! Cast magic to speed up and slow other teams down as you race to finish first! Purify the school's restless spirits in special ghost hunting missions.
---
Cris Tales:
Release date: 20th July 2021
Platform(s): PC, PS4, PS5, Switch, Xbox One. Xbox Series X
"Experience Past, Present, and Future simultaneously in this gorgeous, indie love letter to classic JRPGs."
Cris Tales is a gorgeous, indie love letter to classic JRPGs with a new perspective. Peer into the past, act in the present, and watch as your choices dynamically change the future -- all on one screen as you play! Join the newly awakened Time Mage Crisbell and her fantastical companions on their journey across a dark, fairytale world facing a grim future.
---
The Great Ace Attorney Chronicles:
Release date: July 2021
Platform(s): PC, PS4, Switch
"The game is afoot!"
Immerse yourself in a dramatic yet charming and witty world of evidence-gathering, deduction and courtroom battles with this double-pack of the adventures of rookie lawyer Ryunosuke.
Set in late 19th century Japan and England, each title features five murder-mystery episodes filled with all the drama, laughs, twists, and "turnabouts" you've come to expect from the legally labyrinthine legacy of Ace Attorney. Join Ryunosuke Naruhodo, ancestor of series mainstay Phoenix Wright, as he attempts to uncover the secrets behind an international criminal conspiracy and solve a hauntingly baffling cold case, while tackling a series of tricky trials along the way. Dozens of hours of attorney action awaits you!
---
Chernobylite:
Release date: July 2021
Platform(s): PC, PS4, PS5, Xbox One, Xbox Series X
"Play by Your Own Rules"
It's a science-fiction survival horror experience, mixing the free exploration of its disturbing world, and non-linear storytelling with strong RPG core mechanics. Make your choices, but remember: they will not only have a direct impact on the Zone, sometimes you'll feel the consequences many hours of playing later.
Play as a physicist, one of the Chernobyl Power Plant's ex-employees, and investigate the mysterious disappearance of your beloved. Try to survive and reveal the Exclusion one's twisted secrets. Remember, the military presence is not your only concern.
---
Other game releases in July:
Ender Lilies: Quietus of the Knights (PC, PS4, PS5. Xbox One, Xbox Series X, Switch) - 6th July 2021
Ys IX: Monstrum Nox (Switch, PC) - 6th July 2021
The Silver Case 2425 (Switch) - 6th July 2021
Monster Harvest (Switch, PS4) - 8th July 2021
Monster Hunter Stories 2: Wings of Ruin (Switch, PC) - 9th July 2021
Where the Heart Leads (PS4, PS5) - 13th July 2021
Curved Space (Switch) - 13th July 2021
Warhammer 40,000: Battlesector (PC, Xbox One) - 15th July 2021
F1 2021 (PS5, Xbox Series X) - 16th July 2021
Observer: System Redux (PS4, Xbox One) - July 16th 2021
The Legend of Zelda: Skyward (Switch) - 16th July 2021
Akiba's Trip: Hellbound and Debriefed (PC, PS4, Switch) - 20th July 2021
Cris Tales (PC, Switch) - 20th July 2021
Alchemic Cutie (Xbox One, Xbox Series X) - 27th July 2021
Samurai Warriors 5 (PS4, PC) - 27th July 2021
NEO: The World Ends with You (PS4, Switch) - 27th July 2021
The Great Ace Attorney Chronicles (Switch, PC) - 27th July 2021
The Ascent (Xbox Series X, PC) - 29th July 2021
Blaster Master Zero 3 (Switch, PC) - 29th July 2021
Bustafellows (Switch, PC) - 30th July 2021
Little Devil Inside (PC, PS4) - July 2021
Last Stop (PS4, PC) - July 2021
Chernobylite (PS4, PC) - July 2021
The Forgotten City (PC, Xbox One) - July 2021
Hoa (PC, Switch) - July 2021
---
Top 3 Build Picks for July: