It Takes Two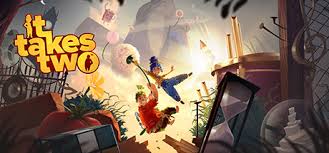 Genre
Action Adventure Platformer
Platforms
PC, PS4, Xbox One, PS5, Xbox Series S/X,
There is currently no Nintendo Switch version planned.
Release Date
March 26th, 2021
Friend's Pass
Players who purchase It Takes Two will automatically receive the It Takes Two Friend's Pass, which allows someone who doesn't own the game to play with the owner for free online.
This is a great feature as it allows you to not only get one copy, but the owner can play with multiple friends in succession. Unfortunately the pass can only be used with one friend at a time.
Something out of the Ordinary
Grab your favourite Co-Op gaming partner and step into the "It Takes Two" universe. You play as May and Cody, a couple going through a divorce, who are transported into two dolls which their daughter, Rose, made to represent them. What caused this is unknown, but now they must find a way to get back into their bodies, together, a guest which takes them through the most unexpected, insane journey imaginable!
From the Creators of A Way Out
It Takes Two further builds on Hazelight's track record of creating amazing co-op experiences. After the penultimate success of A Way Out, the studio decided to create more Co-Ops that included compelling stories.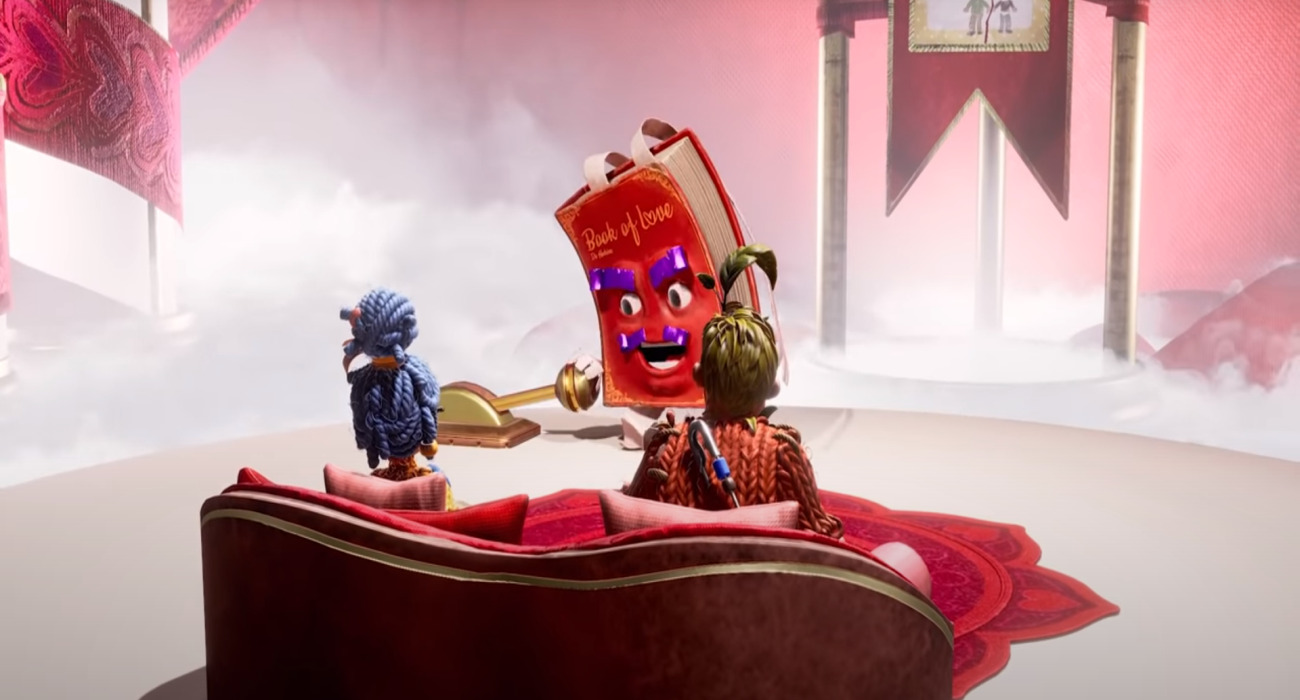 Josef Fares, the Founder and Creative Director at Hazelight said:
"After the success, of A Way Out, we definitely wanted to create another co-op game. I think co-op games are very underrated for telling strong stories. There's so much to be explored, especially from a narrative perspective. When you're watching a movie or going to the theatre, doing it together is always more fun"
A Romantic Comedy in a Game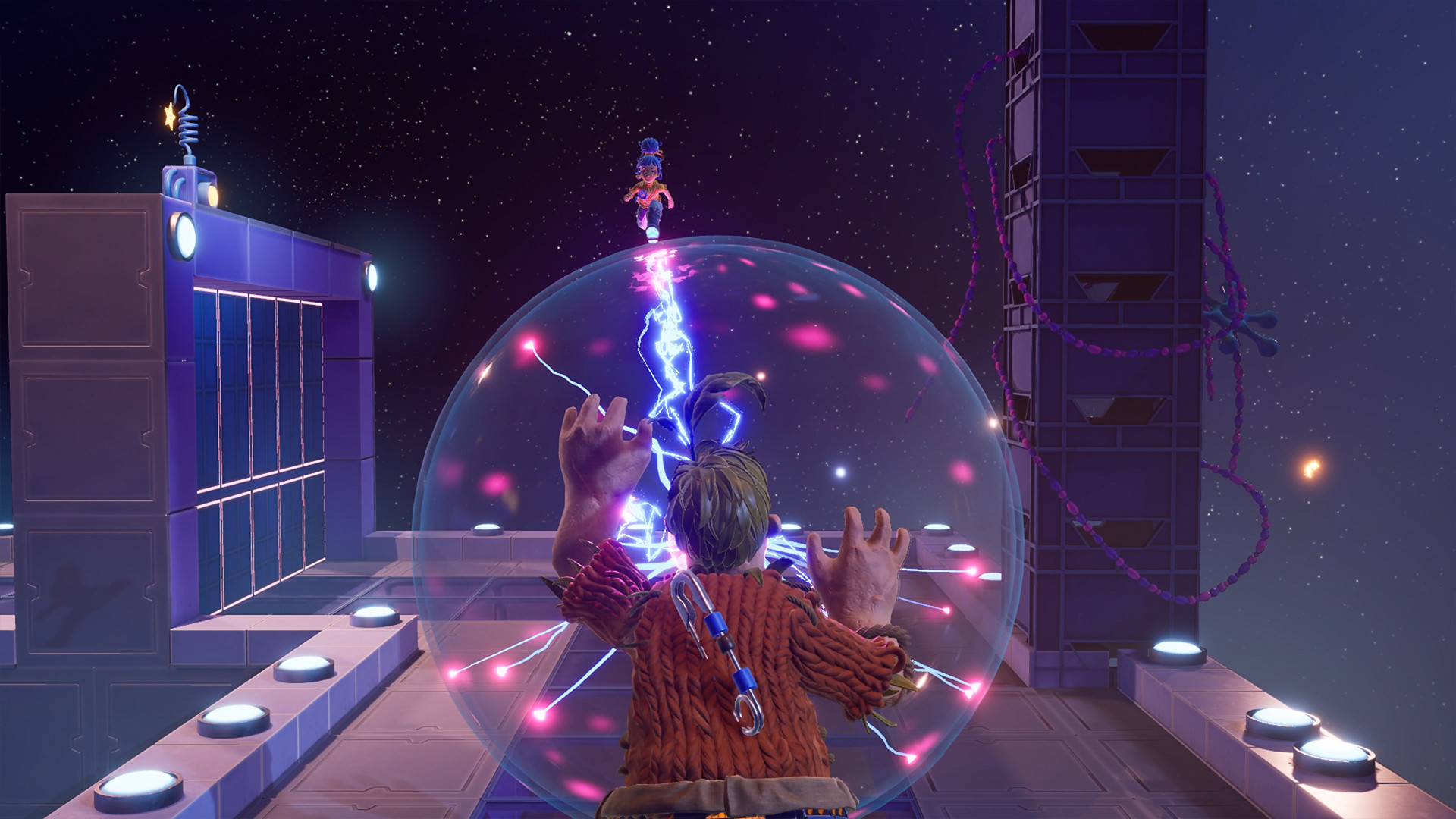 According to Hazelight, It Takes Two is a romantic comedy, which appears to be a perfect combination for a co-op game. It's a story about a small family, a little girl, Rose, the father Cody and the mother May. Cody and May are about to separate and Rose is incredibly upset about this. She makes two dolls that represent both of her parents, which somehow come to life.
Being a romantic comedy within a co-op game is a fantastic element to the genre, and adds a depth to the story that extends the playability further.
It Takes Two Story
It Takes Two follows Cody and May, a human couple transported into doll bodies (Created by Rose, their daughter) by a magical spell.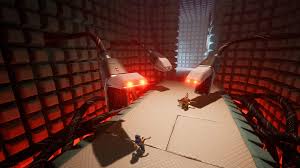 The whimsical premise is sure to have some tender moments, as the two are tasked with repairing their fractured relationship in their new, fantastical alternate reality, shepherded by a love guru named Dr. Hakim.
From the trailer we have already experienced some of the hilarious commentary that comes from Dr. Hakim, and we're hoping to see more of this in the game itself.
Pure Co-Op Perfection
As Cody and May, embark on a crazy journey built purely for two in couch co-op or online through Friend's Pass.
Master unique and connected character abilities with every new level and work together to get back to your own bodies!
With lots of different mysteries to face, You'll never know what you're up against next.
Discover a metaphorical merging of gameplay and narrative in a light-hearted story of the hardships of getting along.
It Takes Two Gameplay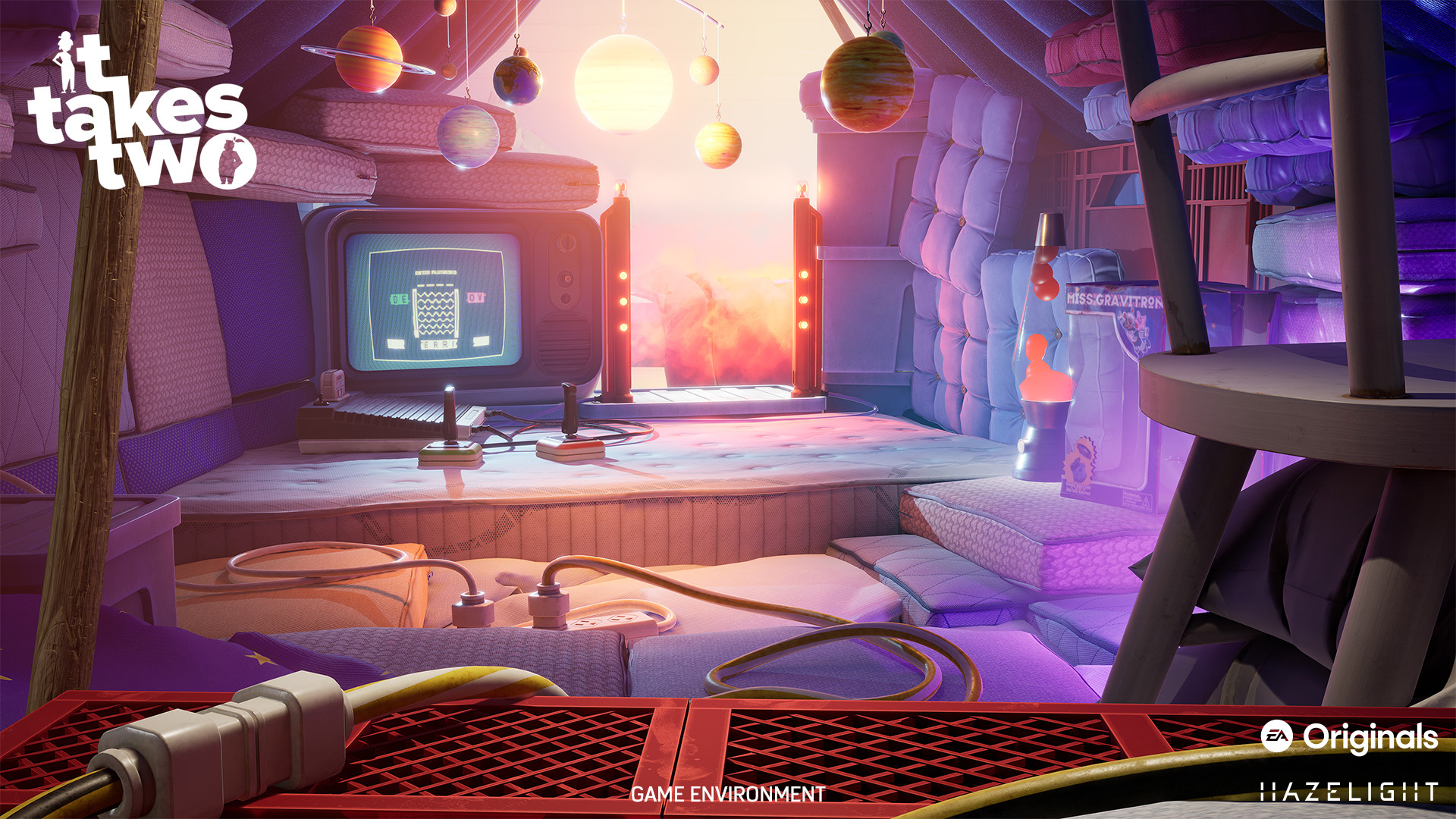 It Takes Two's gameplay looks to focus on variety, just like A Way Out's gameplay that incorporated lots of challenges and mini-games. The trailer for It Takes Two trailer revealed the main characters Cody and May piloting several different vehicles (including bobsleds, and even frogs), using weapons and tools in third person, and looks to be set in gorgeous environments, that give us a feel of Little Big Planet coupled with A Way Out.
It Takes Two Trailer
Pre-order Now
From Xbox
From Origin
From Playstation
From Steam