Fierce PC's Top 5 Steam additions this week!
We know the feeling of having an all-time favourite game, but after playing it for months and years on end things can get a little… boring. Which is why we have put together a list of the most recent games added to Steam so you can take a break from your normal routine and discover new games before your friends do. Now, who doesn't love being a trendsetter?
1. Ben & Ed – Blood Party (£10.99)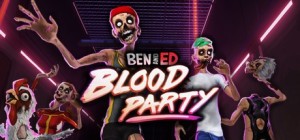 You and two friends can now get involved in Ben & Ed – Blood Party. You can compete against each other in a game show mini-game, customize your zombie character, build your own levels and share them to the rest of the Steam community. If you like zombies, blood and fun then this is the game for you!
2. Space Stories – Darth Star (-40% £4.31)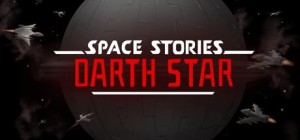 Perfect arcade game for the kids where you can help defend your Space Station from the rebels. Many people aren't happy with how you've ruled the galaxy, which means it's time to show them why you earnt your rightful throne by removing the problem.
Check out our Top 3 VR PC Games here!
3. The Boogie Man (-10% £1.88)
No one likes the boogie man! Which is why in this fantastic Indie game it's your aim to catch him. If you catch him, you win. It's that simple, or is it? This is the third game produced in the 'Strange Man series' developed by Uri Games. With a discounted sale price, we highly recommend to check it out!
4. Psychiatrist Simulator (-10% £0.71)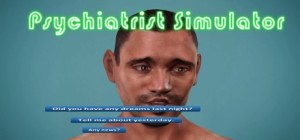 Always wanted to be a Psychiatrist? Well now's the time you get some experience in this fantastic simulator game produced by Eathrabaria. In this game you'll be a 'shrink' for 14 days, speaking to 14 different patients and hearing each individual's unique storyline. Not only will you listen to each story you can determine their diagnosis, treatment by chosen dialogues. Each decision you make will have an impact on each patient, so make sure you choose wisely!
5. Impossible Runner (Free to Play)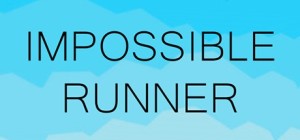 We've all seen all of our favourite streamers playing games that seem virtually impossible… well here's another one. See if you can take on the 'worlds hardest game' completing all 10 'impossible' levels. It's free to play, so are you up to the challenge?
Did you go on to try out any of these games? If so let us know by mentioning us on Social Media, we'd love to hear from you! Make sure you're following us for more blogs to keep up with the latest trends in the industry.
Gaming on the go? Check out our latest Gaming Laptops here at Fierce PC.