Battlefield 2042:
DICE's Battlefield series will return this year with Battlefield 2042, a futuristic rendition of the Battlefield shooters that promises the same "only-in-Battlefield moments" on a grander scale, thanks to futuristic weapons of war, real-time destructive weather like tornadoes and sandstorms, and massive maps that can support up to 128 players.
---
Battlefield 2042 Trailer:
---
Battlefield 2042 Release Date:
Battlefield 2042 is set to release on November 19th 2021.
Battlefield 2042 Platforms:
Available on Xbox One, Xbox Series X/S, PlayStation 4, PlayStation 5
---
Welcome to 2042: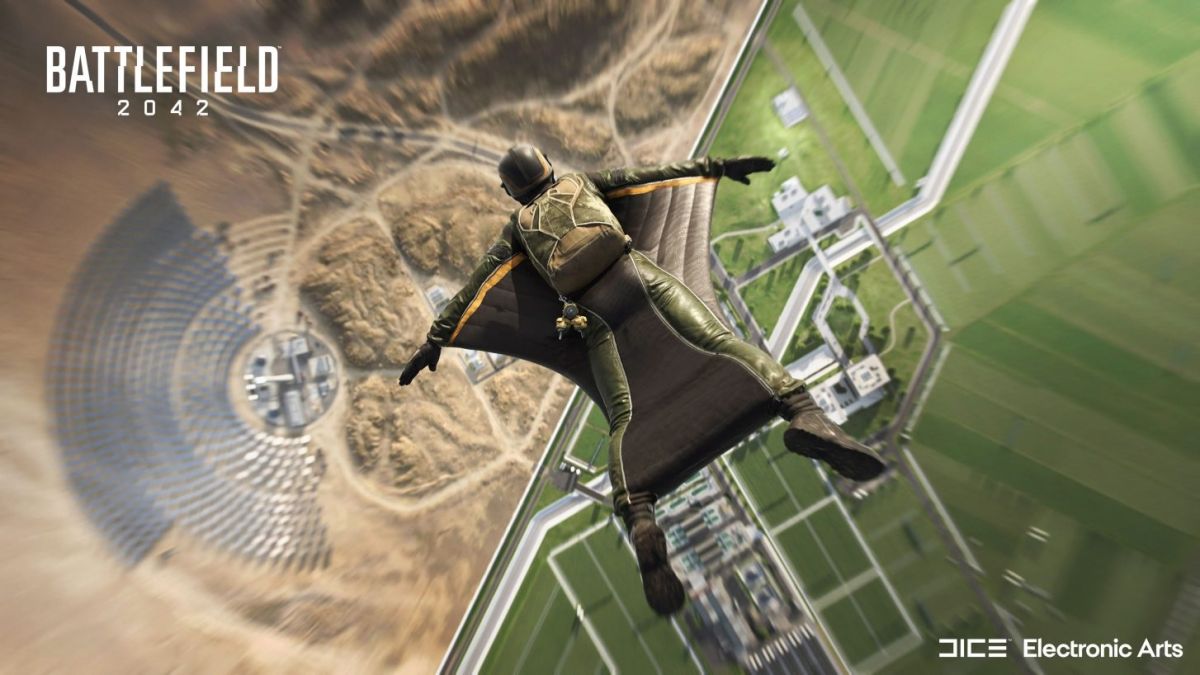 Battlefields changing before your eyes. A cutting-edge arsenal at your disposal. The grand return of all-out warfare. Adapt and overcome in massive-scale 128 player battles* where dynamic storms, environmental hazards, total combat freedom, and Battlefield's signature destruction
Humanity adapts to the new normal. Revolutions in energy, desert irrigation, hydraulic levees, and sea walls save coastal cities, reclaim farmland, and rebuild supply chains. Hope of finding stability leads to some nations re-opening their borders.
---
Battlefield 2042 System Requirements:
As the announcement is still pretty fresh, we don't have definitive confirmation on the system requirements for the game yet, but we have compiled our best estimates for both the minimum and recommended system requirements for Battlefield 2042. These will, of course, be subject to change as the game approaches release and EA announce requirements.
Battlefield 2042 Minimum System Requirements:
CPU : AMD FX-8350/ Core i5 6600K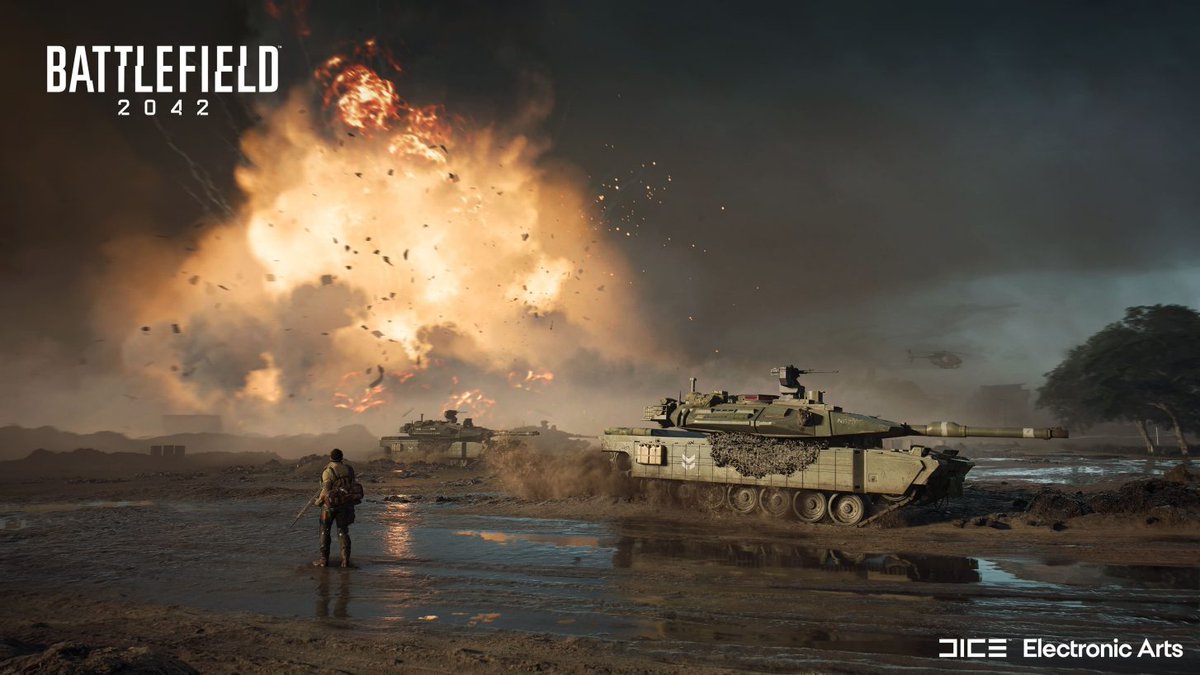 RAM : 8GB RAM
GPU / Video Card : GeForce GTX 1050 Ti / AMD Radeon RX 570
Storage : TBC
Operating System : Windows 8.1 & Windows 10 (64-bit or later)
Battlefield 2042 Recommended System Requirements:
CPU : Intel Core i7-5820K / AMD Ryzen 5 2600
RAM : 16 GB RAM
GPU / Video Card : GeForce RTX 3070 / Radeon RX 6800
Storage : TBC
Operating System : Windows 10 or later (64-bit)
---
About Battlefield 2042: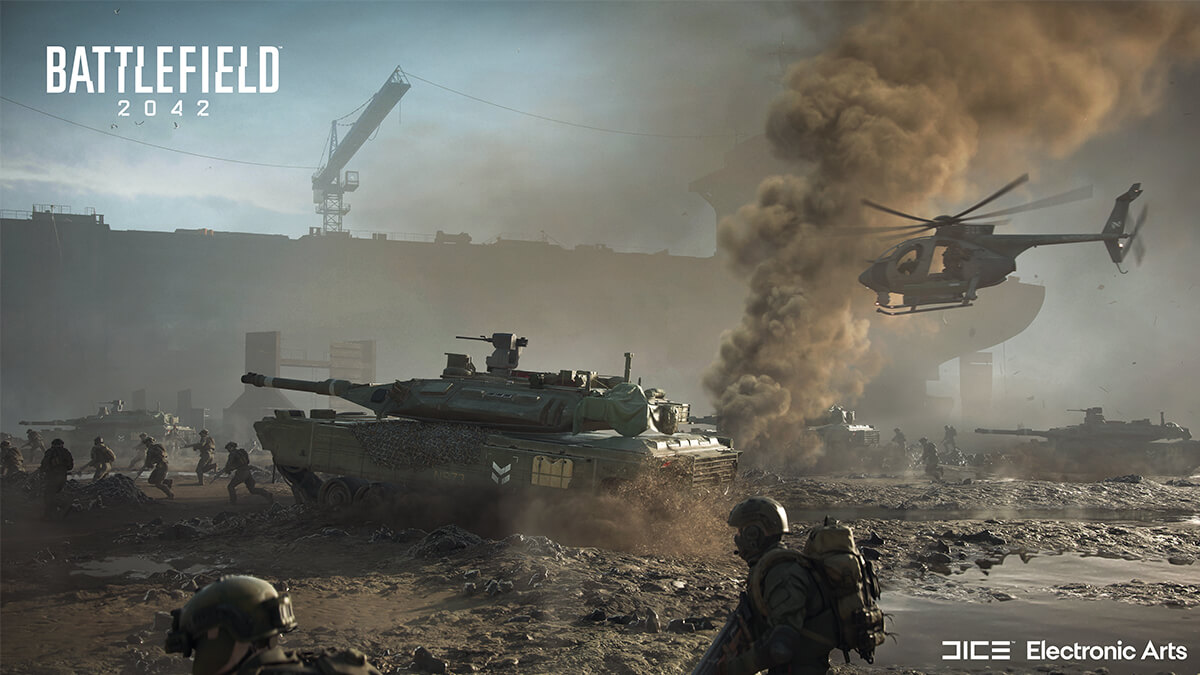 Within Battlefield 2042, there will be three multiplayer experiences. The first "All-Out Warefare" will be classic Battlefield gameplay.
The second mode is reportedly an experience "completely new for Battlefield", called Hazard Zone. This mode is set to focus on close squad play.
The third multiplayer experience has yet to be announced. EA have not given specifics yet, but calls the third mode "a love letter to Battlefield fans" and stresses that long-time players will feel right at home with.
We are pretty excited for this next Battlefield release and can't wait to see more details in the coming months!
---
Best Battlefield 2042 Gaming PCs
Pre-order Battlefield 2042:
If you want to get your hands on a copy of Battlefield 2042, see below for all platform pre-orders: