Back 4 Blood:
Back 4 Blood is a Cooperative FPS game from the creators of the critically acclaimed Left 4 Dead franchise. The Premise: You are at the centre of a war against the Ridden, once-human hosts of a deadly parasite. The Ridden have turned into horrifying creatures bent on devouring what remains of civilisation. With humanities extinction on the line, it's up to you and your friends to take the fight to the enemy, eradicate the Ridden, and reclaim the world.
Back 4 Blood Trailer:
Back 4 Blood Release Date:
Back 4 Blood's release date is 12th October, 2021.
Game Modes & Systems:
Back 4 Blood has two main game modes:
Campaign + Co-op:
You can fight your way through a dynamic, perilous world in a 4 player co-op story campaign
Play with up to 3 of your friends online or go solo and lead your team into battle
Choose from 8 customisable and unique protagonists and a range of lethal weapons and items. You must strategise against an ever-evolving enemy bent on your total destruction.
PVP:
Play with friends in the all-new 4v4 PvP mode
Switch between playing as a protagonist or a Ridden. As a "cleaner" (Back 4 Blood's protagonists), you will bring the fight to the enemy ridden and aim to survive for as long as you can. As the ridden, employ unique abilities to destroy your opponents as quickly as possible.
Both sides come with unique weapons, abilities and specialities to keep the gameplay fresh, exciting and fun
Beta Review:
Introduction:
Left 4 Dead remains one of the best co-op games around and maintains a large, loyal player base to this day.
With that in mind, Back 4 Blood is set to be a very big deal as it was developed by some of the masterminds behind Left 4 Dead.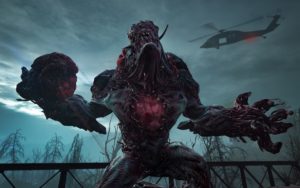 Back 4 Blood looks like a sequel to Left 4 Dead in everything but name, so we were really excited to try it out. Read on for Fierce HQ early impressions!
Fierce HQ Staff Reviews:
"Long awaited Left 4 Dead sequel with better implemented mechanics, more in depth character design and heavily story fed world that feels alive. They've definitely keyed into the RPG elements in the design process as you can buff your characters using the rogue like established themes of deck drawing to enhance abilities which give you character defined roles and you feel more tied and protective of the group you're playing with. The games difficulty ensures competitive cooperation and reliance of your team mates. The special characters on the infected side are terrifying and really well designed"
- Sam, RMA Technician.
"It was a really fun, very clearly "left 3 dead" spiritual successor and even from just playing the beta, I can see myself and friends enjoying this co-op campaign. I hope the modding community gets behind it like they have for LFD2 as well, then the limits are endless"
- Colesy, Content Creator.
"Had a really great time playing it, the card drawing is a great mechanic and enjoyed the characters they've released so far. There is a large amount of choice of characters and abilities on the infected side and it felt balanced between both sides"
- Caprani, Product Manager & Lead Systems Designer.
Gameplay:
Just like Left 4 Dead, Back 4 Blood takes a similar direction by tasking you with fighting your way through a story campaign in teams of four. You then desperately try to make it from one safe zone to another whilst blasting hordes of zombies and trying to stay alive.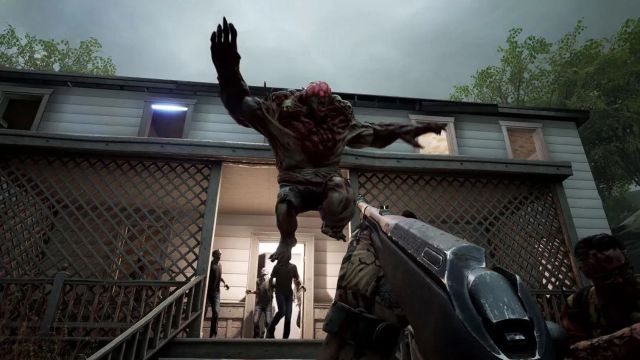 Again, aesthetics wise, Back 4 Blood is very much Left 4 Dead in essence. The early gameplay is the same. When entering a game, you get asked to select a "cleaner" and then pick a "deck", with the latter being a new feature.
Whilst in Left 4 Dead, character choices were purely for aesthetic purposes, in Back 4 Blood, the protagonist you select has a set of different perks, which can be customised with the games card system.
Back 4 Blood Squad:
The card system is a feature in which randomly generated cards are drawn at the start of each match. For example, you can choose getting more ammo, or increasing your "cleaners" stamina.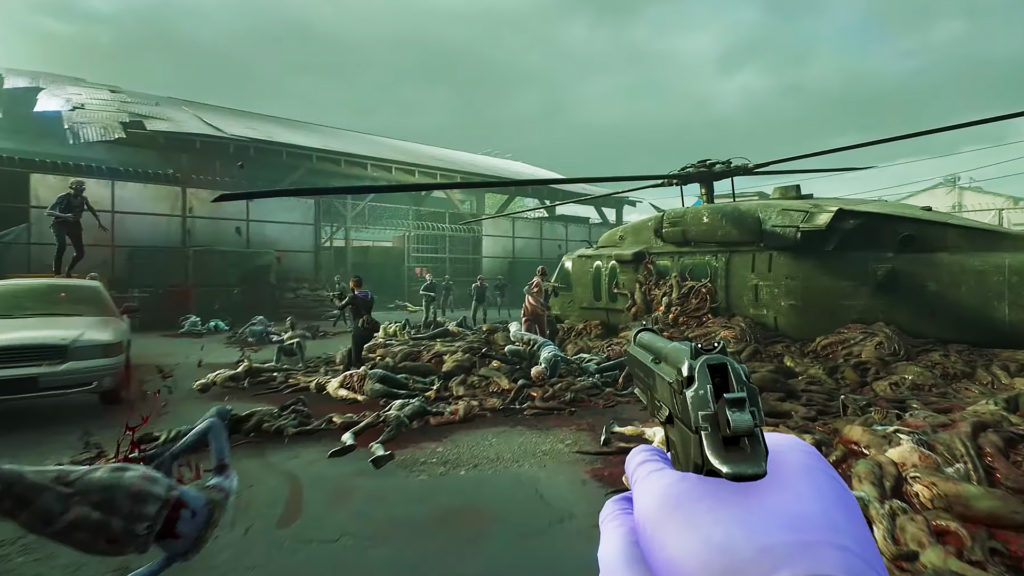 In the beta, there was a limited selection of cleaners to choose from, however in the full release, Back 4 Blood will let you pick between 8 characters.
Once your character is chosen, the game then drops you into an apocalyptic small town. Given various tasks, you and your team work towards getting to a safe room at the other end of the map.
Although this is in line with the Left 4 Dead format, we felt that this sequence felt fresher, with lots of smaller additions and nuances added to the format.
For example, weapons are now more diverse and customisable, with a huge variety of SMGs, rifles, snipers, shotguns, and even melee weapons to find across the map. The weapons are also colour coded by rarity. Loot is available on mission completion, including attachments for your weapons and even new perk cards, giving missions a high level of replayability.
The shooting mechanics are also pretty amazing, with each gun having a distinct weight and firing animations, making blasting the heck out of incoming zombies intensely satisfying.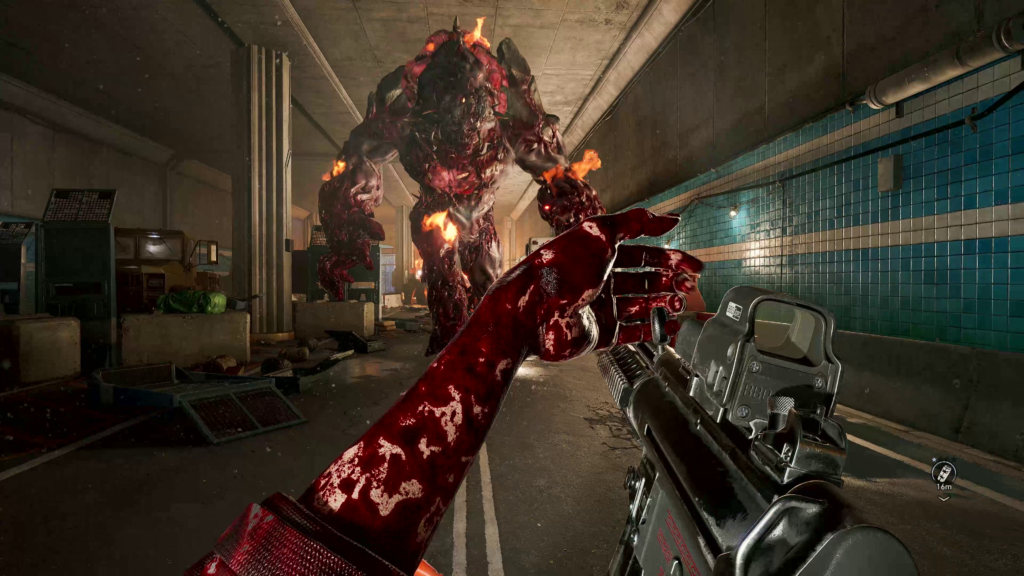 Although having just come out of beta, there is a huge variety of zombie enemies to fight, and even more coming upon release. There are even some special bosses, including a giant three-story high Ridden that can walk over monster trucks.
Each hero Ridden comes with its own special attack, just like Left 4 Dead. For example the Tallboy is basically a giant with a club for an arm that can send cleaners flying with a single whack.
Versus play: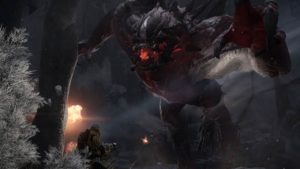 The variety of Ridden to play in the PVP multiplayer is immensely good. The initial launch will only offer a swam PvP mode that is separate to the main story campaign and although this mode seems really fun, it does lack variety of modes that Left 4 Dead offers.
The swam mode splits you into teams of four, and you alternate between playing as Ridden or as Cleaners each round, so you get a chance to play as both sides. The premise is simple, Ridden try to kill the survivors, and survivors try to, well, survive.
Whilst all of this takes place, the map also gets smaller the longer the cleaners survive.
Like similar game modes, the map is littered with items and weapons to help the survivors. It's also incredibly fun to play as Ridden, with each having special abilities for taking out the survivors.
Although we found the PvP multiplayer to be insanely fun, the game mode lacks replayability and longevity. As there aren't a huge amount of maps, it didn't take long for players to figure out some frustrating strategies for surviving. We think that an added mechanic like campaign progression or something similar to force survivors out of camping would be a wonderful solution for this. New maps to play the PvP mode would also help the game mode from getting stale.
Fierce HQ Verdict:
As with most Betas, there are some smaller kinks to work out with Back 4 Blood. However, we really enjoyed our time with the Beta and can't help but be insanely excited to see what additions are added on full release, including a bigger pool of survivors to choose from.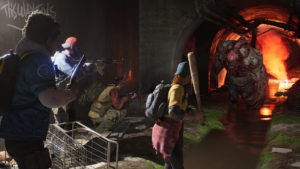 Pre-Order here: