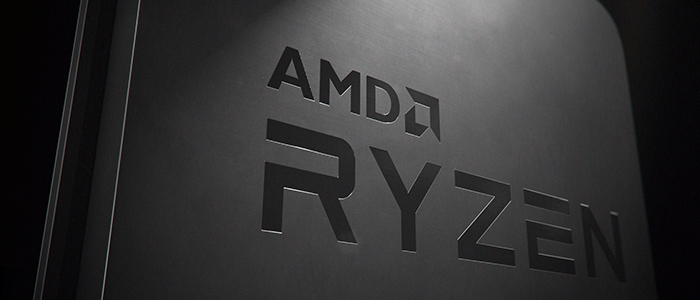 Forged from the finest silicon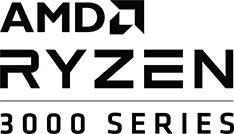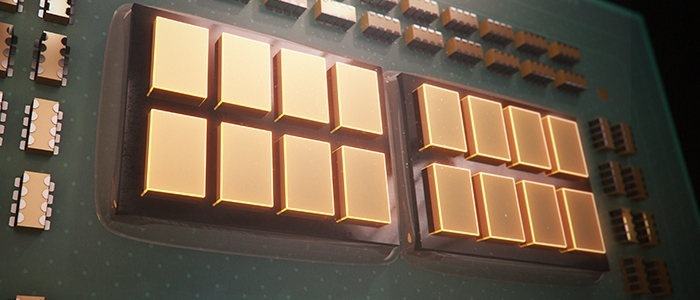 The Most Powerful 16 Core Desktop Processor in The World
Engineered to inspire and empower gamers, streamers, and creators.
AMD's Ryzen™ 9 3950X processor doesn't just perform, it's designed to
win. Blur the line between elite gaming performance and professional
content creation with the most advanced desktop processor in the world,
powered by 7nm "Zen 2" architecture. AMD now offers 16 cores, and 32
threads with the new AMD Ryzen 9 3950X, ready to create, game, and do
everything you throw at it.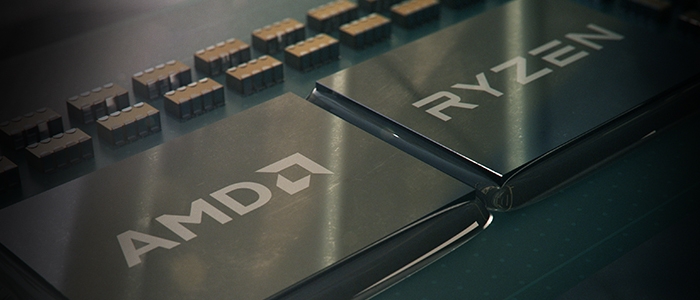 Higher speeds, more memory, and wider bandwidth than the previous
generation. 3rd Gen AMD Ryzen™ processors with the 7nm "Zen 2" core2
sets the standard for high performance: exclusive manufacturing
technology, historic on-chip throughput, and revolutionary overall
performance for gaming. From the beginning AMD's 3rd Gen Ryzen™
processors were designed with this philosophy, to break expectations and
set a new standard for high-performance gaming processors.
That's exactly what it does.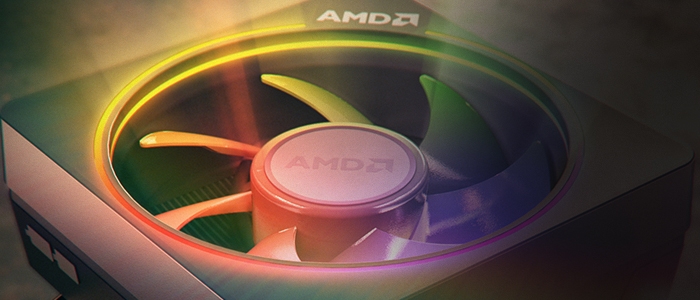 3rd Gen AMD Ryzen™ processors are built using the world's most advanced
7nm manufacturing technology. Paired with Wraith coolers, AMD Ryzen™
processors deliver game-winning performance while keeping your system
astonishingly cool & quiet. Ryzen processors neural-net intelligence can
adapt to your workload. That's the advantage you gain when you own the
world's most advanced processor for gaming.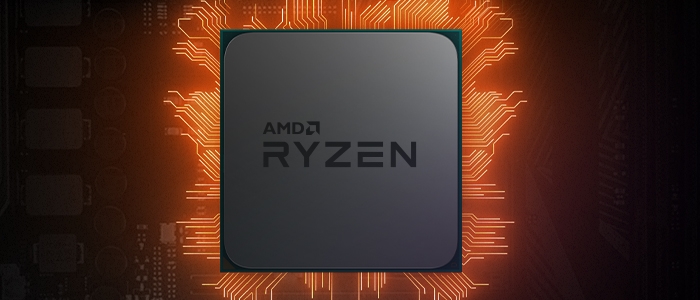 3rd Gen AMD Ryzen processors feature support for the world's first PCIe®
4.0 connectivity, to enable the most advanced motherboards, graphics,
and storage technologies available. The 3rd Gen AMD Ryzen™ processors
are also backwards compatible4 with previous generations of
motherboards, offering unprecedented value and uncompromising
performance.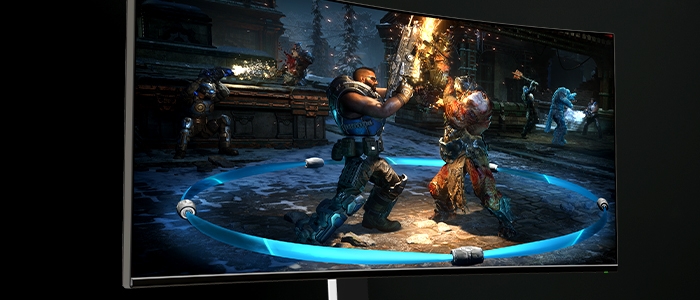 As part of the Ryzen 3000 series, 2nd Gen AMD Ryzen™ desktop
processors with Radeon™ graphics feature fast graphics. Combining the
powerful Ryzen™ processor with potent Radeon™ graphics for high
performance gaming, all without the need for a separate graphics card.
Get a 2nd Gen AMD Ryzen processor with Radeon graphics to join the
millions of PC gamers worldwide.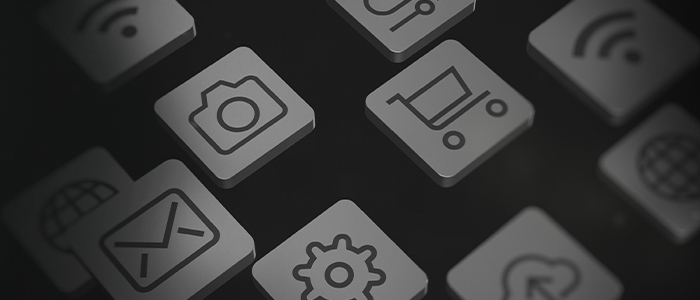 When you finish gaming, swap over to getting work done with effortless
speed using 2nd Gen AMD Ryzen™ processors with Radeon™ graphics, part
of the AMD Ryzen 3000 series. Office apps, photo editing, web surfing
and watching top streamers are a breeze thanks to the incredible
multithreaded processing. AMD Ryzen™ processors with Radeon™ graphics
are powered to deliver high performance fidelity you can see.
AMD's Ryzen™ 3000 Series processors deliver unrivaled technologies for exceptional
performance. Experience Precision Boost Overdrive5, Precision Boost 2, Pure Power, and AMD
StoreMI, and harness all of these technologies and more with AMD's Ryzen™ 3000 Series
processors. Open a new world of gaming and productivity possibilities.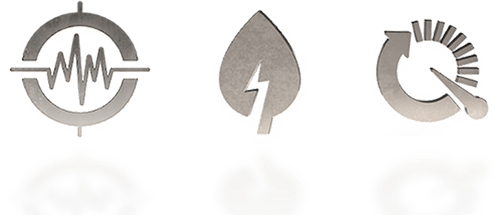 Ryzen 3950X
Over the past few years, AMD has continued to make its mark on the gaming world. The Chipmaker is responsible for making significant strides in gaming by producing affordable, high-performance chips that improve the gaming experience.
The AMD Ryzen 3950X is an addition to the newest line of gaming processors designed to take gaming to the next level. It is considered the 'baddest' in its class, offering excellent specs and performance without blowing your budget out of the water.
The Ryzen 3950X is the highest-ranked processor in the Ryzen 3000 series. It features multiple core processing and threads, offering a staggering 16 cores and 32 threads to make easy work for all your processing work.
Despite the immense processing power packed into the Ryzen 3950X, the chip shrinks to just 7nm, which means you can attach the newest processor into a standard AM4 socket.
Why the Ryzen 3950X Processor
In the world of gaming, a processor can make or break your gaming experience. Investing in a rig that has the best processor is one of the best decisions you can make. With processors becoming obsolete as a result of advanced gaming, you need to upscale once in a while.
The Ryzen 3950X brings to the fold brute power that will execute the most advanced with ease and flawlessness. The processor can attach to a compatible motherboard, and if you're investing in a new rig altogether, we have gaming rigs fitted with the Ryzen 3950X processor ready for you.
To ensure the processor is completely game-ready, it comes with support for the PCle 4.0 on an X570 chipset. As a result, you get a drastic increase in bandwidth that makes it easier for your graphics cards to run.
For all the good that this processor brings to your gaming experience, it keeps the same old feature that has driven up the demand for AMD processors, and that is affordability.
Powerful Performance
The Ryzen 3950X is not only great on the surface. It has some stunning numbers to offer as well. The 16 core and 32 thread processor has base speeds of 3.5GHz but can boost up to 4.7GHz. Despite the impressive performance, the processor is not thirsty for power and peaks at slightly under 144 watts. Even though it's high for a mainstream processor, it's low for high-end gaming processors.
Bespoke Gaming Solutions
AMD processors prove the time, and again they are designed for the gaming scene by providing customisable solutions to gamers. Having a processor that adjusts to the gamer's needs is a godsend and can significantly influence your success in gaming.
Just like us at Fierce PC, AMD has ensured the Ryzen 3950X is tailored to work with different hardware setups depending on the kind of games you run. The diversity of the processor means you can set up your rig to your preference without worrying about a limiting processor.
The enhanced bandwidth that comes with PCle 4.0 support means you get better performance from your graphics card as well for a well-rounded gaming experience.
Price
It's not every day you get a high-end processor that is easy on your pockets. If you're gaming on a tight budget and want to get the best performance for your budget, this processor strikes a sweet balance between excellent performance and a reasonable price tag.
Buy Your AMD Ryzen 3950X Gaming Processor from Fierce PC
At Fierce PC, it is always our dream and goal to help every gamer find the right rig for their budget and needs. Over the years, we have invested in building platforms that squeeze as much power and performance as possible into every pound you spend.
We understand that gaming demands are continually changing. That is why we are always on the lookout for new hardware that can keep up with the requirements for all kinds of gamers. The Ryzen 3950X processor got our attention because of the quality of its build, the sheer technology that has gone into building it, its processing power not to mention the subtle price.
Whether you're looking to upgrade your current AMD processor or you're in the market looking for a complete gaming set up that features this marvellous processor, we have exactly what you're looking for.
With our selection of hardware, you can bring your dreams to life and make the virtual world a reality regardless of the size of your budget.
Tried and Tested Gaming PCs
No gaming PC leaves our warehouse without passing all our checks and tests. We only ship out the best and game-ready PCs out to our customers. To keep your mind at ease, all our gaming rigs are covered by a return-to-base warranty that covers labour and part damage. In case your PC doesn't work as it is supposed to, we can have it repaired or replaced for you.
Fast Shipping
In addition to providing you with cutting-edge processors and other gaming hardware, we also ensure you get your new gaming equipment in the shortest time possible with the help of our expedited shipping system.