Don't have an account?
Creating an account has many benefits: check out faster, keep more than one address, track orders and more.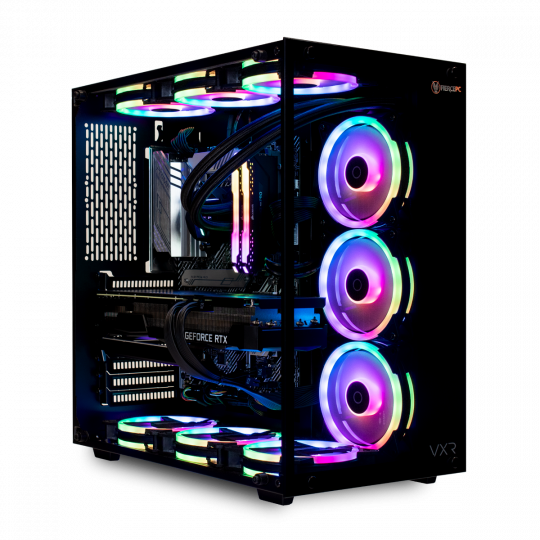 The Illusion GAMING PC | Ryzen 5 5600X 3.7GHz (4.6GHz Turbo) Hex-Core CPU | RTX 3070 8GB GPU | 32GB 3600MHZ DDR4
Fierce PC code
WEB-ILLUSION
The Illusion GAMING PC | Ryzen 5 5600X 3.7GHz (4.6GHz Turbo) Hex-Core CPU | RTX 3070 8GB GPU | 32GB 3600MHZ DDR4
AMD Processor
Sets the bar for gamers and artists alike, with everything you need to create.
Nvidia Graphics Card
Supports stunning ray traced graphics.
Geforce Experience
Automatically optimises your games for the best possible experience.
RGB Lighting
RGB lighting illuminates your PC.
Cooling AIO
Quiet and stylish cooling for your gaming PC.
Ready for Gaming
Play all the latest games.
Ready for Streaming
Stream your gaming highlights.
Ready for Work
Supports you in your productivity.
Free Upgrade to Windows 11
Qualifying devices (late 2021 into 2022) will be delievered with an free upgrade to Windows 11. Timings vary per device and certain features require specific hardware.
---
| | |
| --- | --- |
| COMPONENT | DESCRIPTION |
| Case | Techware VXR PC Gaming Case with x9 Tecware Orbis ARGB Fans |
| Processor | AMD Ryzen 5 5600X 3.7GHz (4.6GHz Turbo) Hex-Core CPU |
| Cooler | NZXT Kraken X53 RGB All In One 240mm CPU Water Cooler |
| Graphics Card | NVIDIA GeForce RTX 3070 Graphics Card |
| RAM | 62GB of 3600MHz DDR4 Memory |
| Solid State Drive (SSD) | 500GB WD Black SN850 NVMe M.2 Solid State Drive |
| Hard Drive | 1TB Seagate BarraCuda Hard Disk Drive |
| Motherboard | ASUS ROG STRIX B550-F (WIFI) Gaming Motherboard |
| Power Supply | Corsair TX850M 850W 80 Plus Gold Power Supply |
| Operating System | Windows 10 Home |
Supports 802.11 a/b/g/n/ac, dual band (2.4GHz, 5GHz) up to 433 Mbps
2 x USB 2.0
4 x USB 3.2 Gen1 Type-A
2 x USB 3.2 Gen2 Type-A
1 X USB 3.2 Gen2 Type C
1x HDMI(2)
3x DisplayPort(3)
---
FREE EXPRESS DELIVERY
Comes with Free Express Delivery, your system will be dispatched within 5 - 7 working days. Working Day is defined as any day other than a Saturday or Sunday or public holiday in England and Wales.
---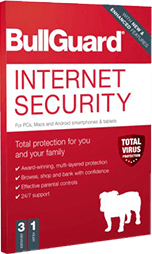 Includes a 1-Year Subscription of Bullguard's Internet Security
You need to protect yourself and the computers you use. But you don't want to be slowed down or interrupted when you're gaming online.
BullGuard is the only Internet Security provider focusing exclusively on the home user and all security products include Game Booster. Their antivirus technology is amongst the best in the world but it's also incredibly user-friendly and non-intrusive. That is why millions of gamers choose BullGuard to stay protected online.
Quality Testing
All our gaming PCs undergo intense benchmarking, stability testing and quality control procedures before being shipped to the customer.
Established Brand
Fierce PC is one of the largest gaming PC brands in Europe.
We ship 1,000's of gaming desktops across the UK and Europe every single month. All our staff have a passion for gaming, so we truly understand how important your new gaming PC is to you.
20 Years Experience
Fierce PC has over 20 years of experience when it comes to building gaming PCs. We are focused on providing an outstanding customer experience to each and every single customer who chooses to buy their gaming PC from us.
Price Match
If you find this exact specification of computer any cheaper then we will match the price.
Please feel free to get in touch with our support team and they will be able to amend the price for you.
If you still have any questions about this product or anything else relating to Fierce PC then please feel free to get in touch with our customer support team who will be more than happy to help. You can contact them by email on customercare@fiercepc.co.uk or by phone on 01706 214233