INCREDIBLE RAY TRACING WITH GEFORCE RTX
Experience today's biggest blockbusters like never before with the visual fidelity of real-time
raytracing and the ultimate performance of DLSS. RTX. IT'S ON.
---
SHOP NOW
£1,229.95

Intel Core i5-9400F Hex-Core CPU

MSI H310M PRO-M2 PLUS

NVIDIA GeForce RTX 2070 SUPER 8GB

16GB of 3000MHz DDR4 Memory

240GB Solid State Drive

1TB Seagate BarraCuda HDD

£1,259.95

AMD Ryzen 5 2600 Hex-Core CPU

Gigabyte B450 AORUS Elite

NVIDIA GeForce RTX 2060 SUPER 8GB

16GB of 3000MHz DDR4 Memory

960GB Solid State Drive

£1,819.95

Intel Core i5 9600K Hex-Core CPU

Gigabyte Z390 Gaming X

NVIDIA GeForce RTX 2080 SUPER 8GB

16GB of 3200MHz DDR4 Memory

256GB M.2 Solid State Drive

2TB Seagate Barracuda HDD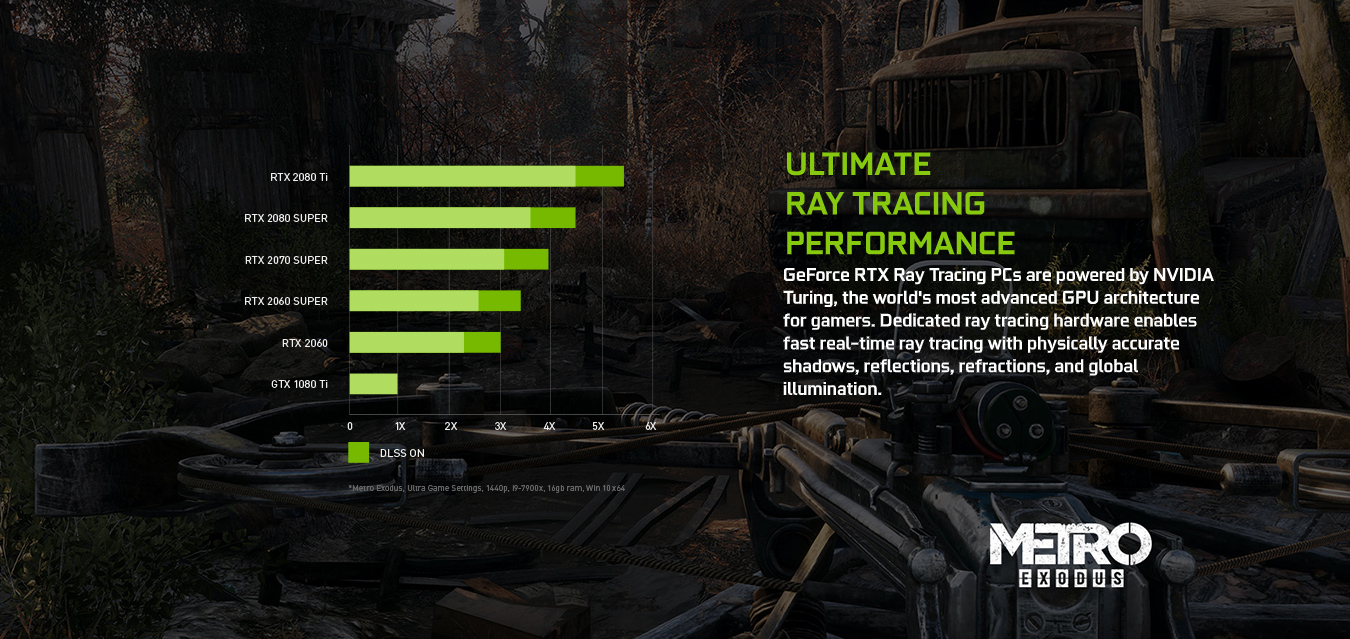 Capture and share videos, screnshots, and livestreams with friends. Keep your drivers up to date and optimize your game settings.
GeForce Experience lets you do it all.

Use GeForce RTX graphics together with NVIDIA G-SYNC monitors to get smooth, tear-free gameplay and high refresh rates.
G-SYNC displays are made to
game and the go-to equipment for enthusiast gamers.

Get the highest level of performance and the smoothest experience possible, from the moment you start playing.

NVIDIA DLSS uses artificial intelligence processing horsepower to accelerate gaming performance with leading AAA titles.