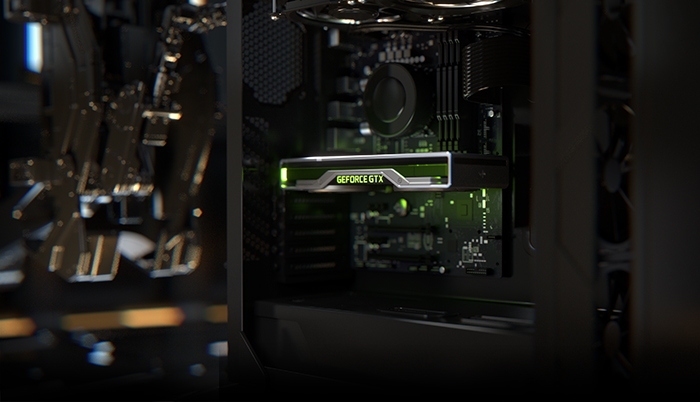 The 16
Super series
Geforce® GTX 1650 Super™
The GeForce GTX 1650 SUPER is up to 50% faster than the original GTX 1650 and up to 2X faster than the previous-generation GTX 1050. Powered by the award-winning NVIDIA Turing™ architecture and ultra-fast GDDR6 memory, it's a supercharger for today's most popular games. Time to gear up and get SUPER.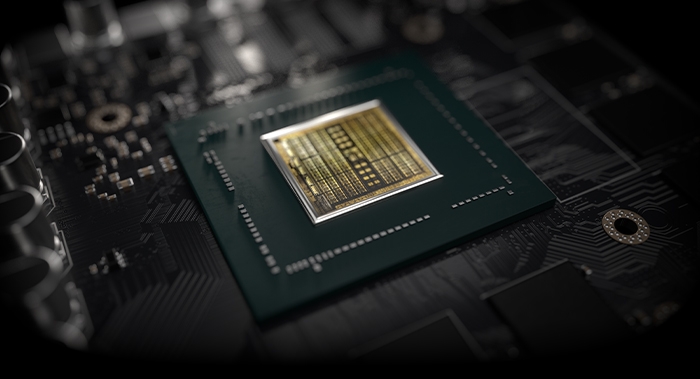 Turing Shaders
Featuring concurrent execution of floating point and integer operations, adaptive shading technology, and a new unified memory architecture with twice the cache of its predecessor, Turing shaders enable awesome performance increases on today's games. Get 1.4X power efficiency over previous generation for a faster, cooler, and quieter gaming experience.
---
Frames Win Games
Battle Royale games demand maximum FPS. Get the competitive edge you need with GeForce.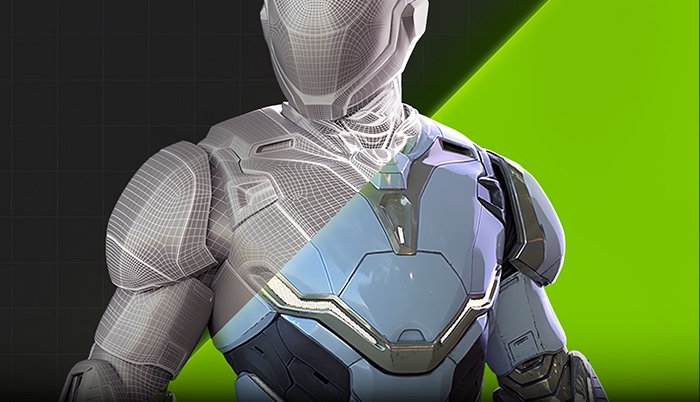 NVIDIA Studio
From concept to completion. Faster.
Create without compromise. Studio combines NVIDIA GeForce GPUs with exclusive NVIDIA Studio Drivers designed to supercharge creative applications. Unlock dramatic performance and reliability—so you can create at the speed of imagination.

---

GeForce Experience
Capture and share videos, screenshots, and livestreams with friends. Keep your GeForce drivers up to date and optimize your game settings. GeForce Experience™ lets you do it all. It's the essential companion to your GeForce graphics card.
GeForce Experience™ lets you do it all. It's t he essential companion to your GeForce graphics card.
---

NVIDIA Ansel
This powerful photo mode lets you take professional-grade photographs of your games like never before. Now, you can capture and share your most brilliant gaming experiences with super-resolution, 360-degree, HDR, and stereo photographs.
---

Broadcast like a Pro
The best of both worlds. GeForce® GTX 1650 SUPER™ features a dedicated hardware encoder that unlocks the ability to game and stream simultaneously with superior quality. SUPER graphics cards are optimized for your favorite streaming apps to provide maximum performance for your live stream.  
---
---
GTX 1650 Super
The GeForce GTX 1650 Super is a game changer in the gaming circles bringing together the most reputable gaming brands (MSI and NVIDIA) and a set of features that most gamers have only dreamt about all their lives.
50% faster the original GTX 1650 and twice as fast as the previous generation GTX 1050 the new graphics is powered by the award winning NVIDIA Turing architecture and boasts of an ultra-fast GDDR6 memory.
Simply put, the new release from NVIDIA is a supercharger for modern gaming. It packs all the bells and whistles that will take the gaming experience of even the most experienced gamer to next level!
While this GPU provides a remarkable gaming experience, it's is paired with NVIDIA Studio Drivers to supercharge creative applications as well allowing you to create at the speed of your imagination.
Why the GTX 1650 Super?
GeForce Experience
With the GeForce Experience, the unimaginable becomes possible. You can do more than just get the most out of your gaming PC. You can capture and share videos, livestreams and screenshots with your friends. All you have to do is to optimize your game settings and keep your drivers updated to unlock a world of possibilities you previously thought was impossible.
NVIDIA Ansel
With NVIDIA Ansel, capturing professional-grade screenshots could be easier. You can now share the best stills of your gaming experience with your friends in super-resolution and in 360 degrees. You can also use this feature to take stereo and HDR photographs.
Broadcast
The GeForce GTX 1650 Super features a dedicated hardware encoder that not only brings out the best in gaming but also in streaming. With the new GPU, you can game and stream simultaneously with stunning quality on both ends.
The graphics card is optimized for all the leading streaming apps ensuring maximum performance with the least effort on your live stream.
Silent operation
With the 1650 super card, you no longer have to put up with the sound of your graphics card as it huffs and puffs in an effort to keep with your gaming demands. The GeForce GTX 1650 Super card features an iconic dual fan gaming design from MSI with outstanding appeal fitted with RGB light effects and even better performance with dead of the night silence.
Specifications
To execute the excellent features, the GTX 1650 Super is a blend of expert design and top of the class specifications.
These specifications include 1280 CUDA cores a core clock of 1530MHz and a boosted clock of 1725MHz paired with a memory clock of 12Gbps GDDR6.
The GPU has a memory bus width of 128bits and a VRAM of 4GB running on a Turing architecture. Despite the impressive collection of features and specs, the GTX 1650 Super retains a modest price tag allowing all levels of gamers and creatives to enjoy the raw power and performance of the new GPU even with a tight budget.
Why Choose Fierce PC?
If you're thinking of adding the GeForce GTX 1650 Super to your gaming hardware collection, there are a few reasons you should get it from Fierce PC.
Quality Guarantee – When it comes to gaming, we don't compromise. We only work with the best and most reputable gaming brands to ensure the best performance and durability of every component. Because we buy our parts directly from the manufacturer, you're always assured of superior quality when you shop with us.
Warranty – We are confident enough in the quality of our products that we ensure each one is backed by a warranty. Our long warranties ensure you have peace of mind when you buy your gaming PCs or components from Fierce PC.
Fast Shipping – We work round the clock to get all the orders delivered in the shortest time possible. We know how gruelling it can be waiting to try out your new gaming hardware and we ensure we don't prolong the wait longer than is necessary.
Variety – The gaming world is always changing. What's more, each gamer has unique needs. This means the same hardware cannot work for all gamers. To ensure there is something for everyone, we offer a vast range of gaming components from all the leading brands in the respective fields to ensure every gamer has best performance and experience suited to their needs.