Don't have an account?
Creating an account has many benefits: check out faster, keep more than one address, track orders and more.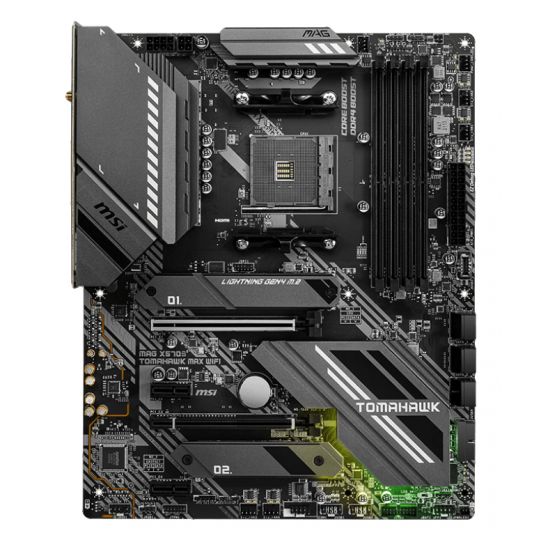 MSI MAG X570S TOMAHAWK MAX WIFI
MSI MAG X570S TOMAHAWK MAX WIFI
THERMAL SOLUTION FOR MORE CORES AND HIGHER PERFORMANCE With more cores' processors, thermal and power design is more important to make sure the temperature keeps lower. MSI extended PWM heatsink and enhanced circuit design ensures even high-end AMD CPU to run in full speed with MSI motherboards. LIGHTNING GEN 4 M.2 Utilizing AMD Ryzen 5000 series processors, MSI X570S motherboards feature latest Lightning Gen 4 M.2 which is the fastest onboard storage solution on the market with up to 64 Gb/s transfer speed. OPTIMIZE ONLINE GAMING TRAFFIC FOR LOWER LATENCY! MSI LAN Manager automatically classifies and prioritizes the latency-sensitive applications for online games, giving you the best online gaming experience with low latency.