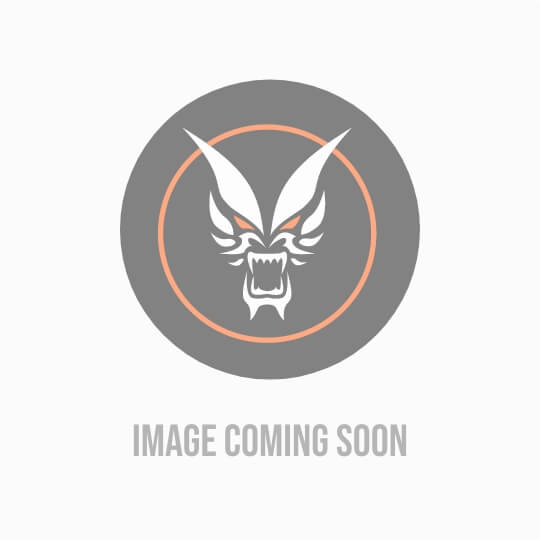 MSI CLUTCH GM41 Lightweight Wireless RGB Gaming Mouse
MSI CLUTCH GM41 Lightweight Wireless RGB Gaming Mouse
Product Overview
Specifications
PIXART PAW3370 sensor
Up to 20000 DPI sensitivity / 50G acceleration / 400 IPS tracking
OMRON switches rated for over 60 million clicks
74 gram total mouse weight
Up to 9 hours of battery life with 90 minute recharge time
Symmetrical right-handed design
Dragon Center software support allows for customization including RGB light
Charging dock, USB wireless 2.4G transmitter dongle, and FRIXION FREE CABLE included
PTFE skates underneath the mouse provide a smooth glide across surfaces and rubber side grips help keep a firm grip in the hand. The latest in 2.4G wireless technology is incorporated to reduce transmission latency to just 1 ms resulting in responsiveness almost 10 times faster than the typical wireless mouse on the market.
Battery life lasts up to 80 hours on a full charge. A full recharge from 0% to 100% takes 90 minutes, but gamers who need to quickly return to the game can charge the mouse for 10 minutes to get up to 9 hours of battery life. Alternatively gamers can keep playing by inserting the included USB cable directly into the mouse. The provided battery life times may vary depending on usage and environmental conditions.
Clutch GM41 LIGHTWEIGHT WIRELESS is built around a PIXART PAW-3370 sensor rated for 20000 DPI sensitivity and 400 IPS movement tracking. Also located on the underside of the mouse is a DPI switch as a means to reduce weight. Putting DPI controls on the top-center of the mouse would require additional circuitry and material. Under the left and right buttons are durable OMRON switches rated to last over 60 million clicks. MSI Dragon Center software is supported and can be used to customize various mouse settings including the RGB lighting.
Included with the mouse is a USB dongle, dedicated charging dock, and an extra FRIXION FREE CABLE for wired gaming. On the mouse, a recessed channel where a USB cable can directly plug in can also store the USB dongle during traveling.CLUTCH GM41 LIGHTWEIGHT WIRELESS is immediately available for purchase in most MSI global regions.