---
LIQUID-COOLED GAMING PC'S BY FIERCE PC
Watercooled Gaming PC Systems from Fierce PC
Specially designed in house by our showcase builders, Caprani & Benji.

LIQUID-COOLED GAMING PC'S BY FIERCE PC
Built for Gamers, our expert technicians hand craft each Liquid X system with exceptional
components and cooling technology to maximise computing performance whilst keeping cool, all with
amazing aesthetics. Choose from our range of expertly crafted liquid-cooled systems.

---

You can configure all of the Liquid X systems to suit your needs and design the
ultimate water cooled PC for the avid gamer, working professional or tech enthusiast.
TAKE A LOOK AT THE LIQUID X RANGE BELOW!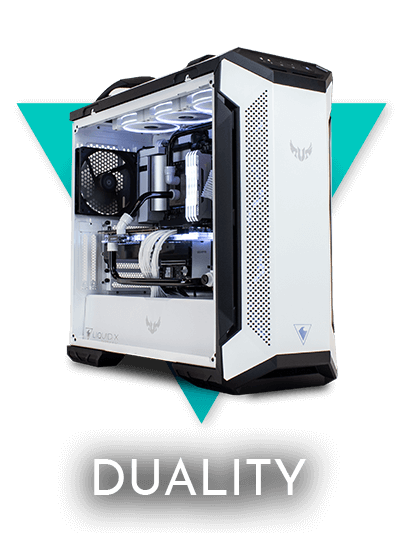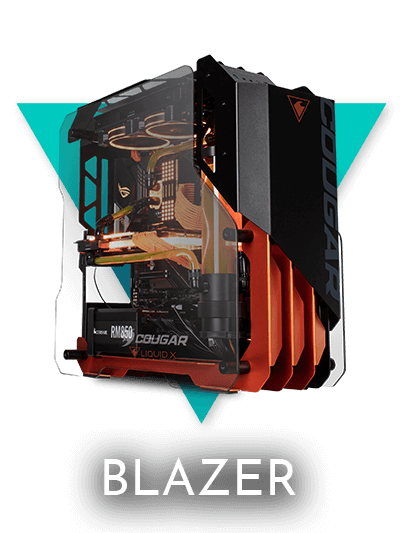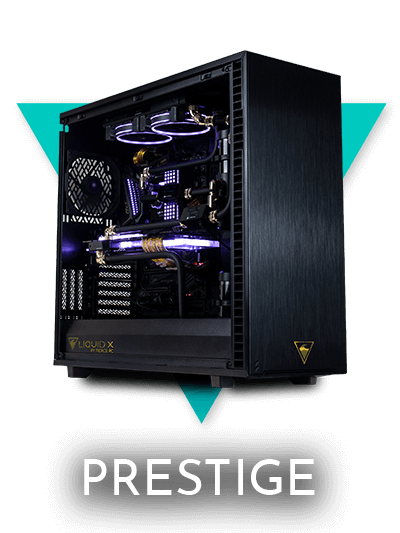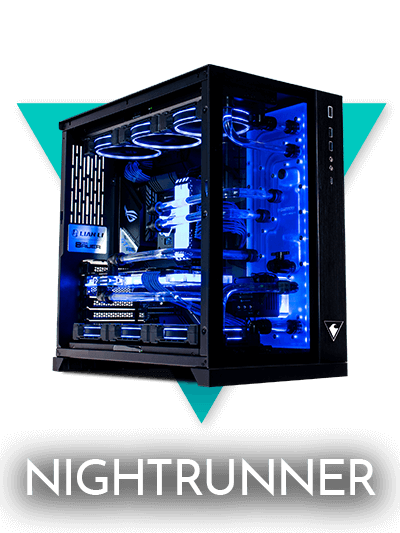 EXPERT TECHNICIANS
Each Gaming PC has been hand-built by our expert technicians and undergoes a
vigorous testing procedure to ensure that every system has unrivalled performance
in the latest games, straight out of the box.

Caprani was the mind behind the Liquid X series. Being the showcase designer, modder and builder at Fierce PC,
Caprani dreams big, and thinks towards the future with his designs. Being a creative individual, Caprani
has designed each Liquid X system with a unique, personalised concept. Firmly believing that PC's can
be so much more than a box of RGB! You can follow both Caprani and Banjo Bennji on twitter below:

@Caprani | @Banjo__Benji


BUILD YOUR LIQUID
COOLED GAMING PC TODAY!

Have you ever wished for the best possible gaming experience with a quiet, powerful, beautiful system right out of the box?
Have you always wanted liquid cooling but dreaded building it yourself?


Look no further, because here at Fierce PC, we've got you covered. Choose your Liquid X system,
customise your parts, and then our expert builders will hand craft it for you!

Here at Fierce PC we want to make sure every liquid-cooled system is perfect for our customers, and ensure that you get a high-performance rig with the aesthetic of your choice to match!

If you want more information about our custom built liquid cooled PC's, or about the Liquid X range in general, feel free to give us a call!
Our friendly customer care team will be more than happy to help you.


So what are you waiting for? Get your dream liquid cooled gaming PC NOW!

---
Here at Fierce PC, we are keen to ensure you have the freedom to choose a liquid cooled gaming PC without the hassle of worrying about cleaning, breakdowns, or putting the loop together yourself.


That's why we created the Liquid X range specific care plan - which includes a yearly service of your pride and joy!
We will clean, drain, refill and run health checks on your system once a year to keep your rig running like its brand new!