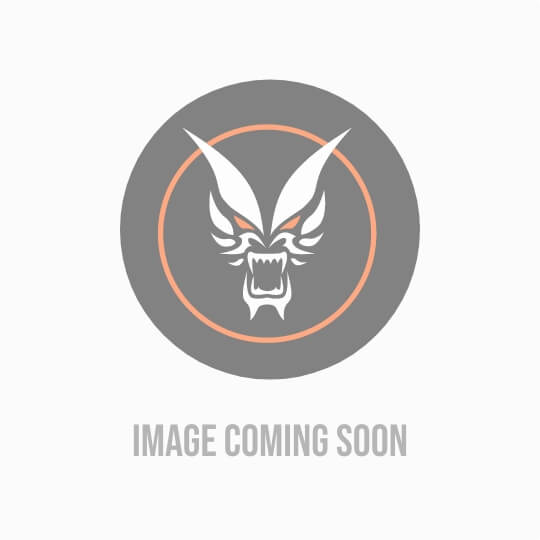 Here at Fierce PC, we know that the prospect of choosing the right PC to buy can be a daunting task. One of the most important aspects of a PC is the selection of graphics cards.
Getting the best graphics card to match your needs is an important decision. The graphics card can be even more important than any other choice you make about what components to have in your PC.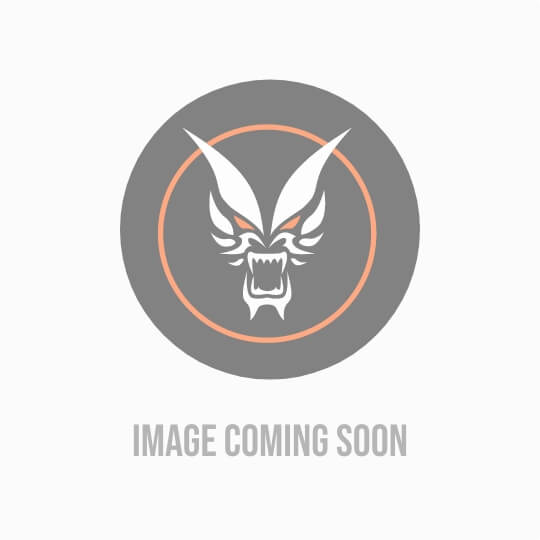 A graphics card (also known as a GPU) is a gamer's best friend and a crucial part of a quality gaming experience. If you're not clued up on what exactly a graphics card does then don't worry, they aren't intensely complicated. A graphics card is the component in a PC which is responsible for the graphics.
There are various different types and generations of graphics card, each with different specifications and specialities. Finding the right one to suit you can be quite a task. So to break it down, we're going to look at graphics cards in more depth.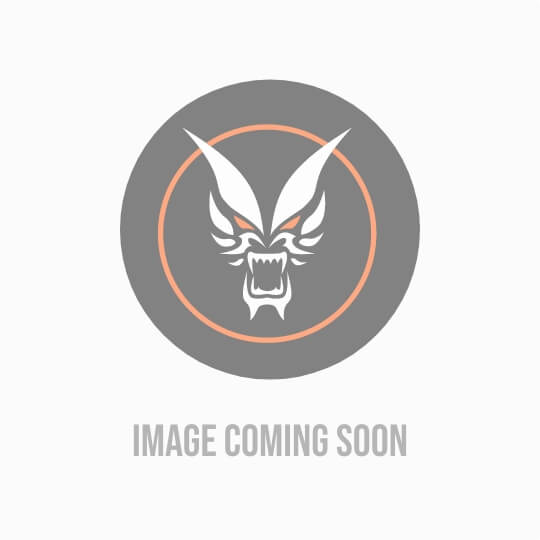 A graphics card is essential to gaming, and a good one will be necessary to play the latest gaming titles. With newer games being more advanced in terms of graphics and visuals, they need graphics cards that can keep up. Most newer games have a minimum and recommended requirement for what graphics cards to use.
The recommended requirements aren't essential, but they will provide you with the best experience when playing the game.
If you want to play the latest demanding game but don't have a good enough graphics card, your system will be unlikely to handle it and you won't be able to play.
If you (or whomever you are buying for) is serious about gaming, you'll realise the recommended requirements are there for a reason. They have the ability to dramatically improve your overall gaming experience.
Make sure you consider what you will be using your PC for before selecting a graphics card. If you are using your PC for gaming and you want to play the latest games, this is an important factor when selecting the right graphics card.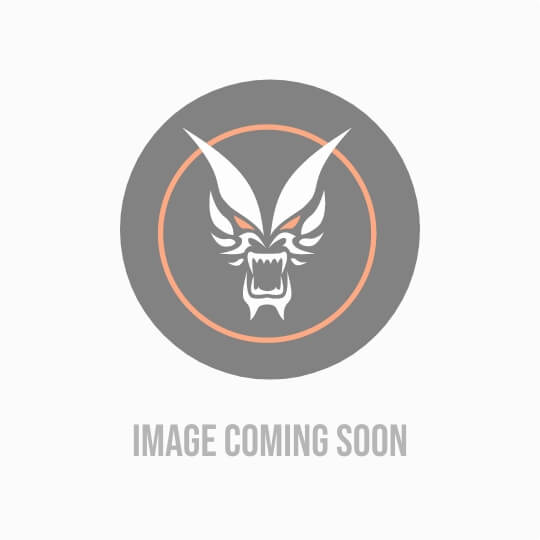 Although many graphics cards are marketed (and even specifically designed) primarily for gaming, their capabilities extend further. Those who use their PC's for more complex tasks such as video editing, game development, illustration and design, or even 3D rendering will understand the benefit provided by faster graphics cards. Some software used in these professions use the graphics card to speed up processing, which make for more efficient workflows and faster production times.
Professional grade graphics cards can be intensely powerful, and also more expensive than high-end gaming GPU's. They aren't designed for gaming workloads, meaning they should not be your first choice if you aim to use your PC for gaming. This fact highlights the importance of picking a GPU based on how you plan to use it, not exclusively on price.
If you're looking for a graphics card to run professional applications, you'll likely be looking outside of the standard consumer-level range for the best options. Though professional-grade GPUs are designed for a different purpose, many of the same concepts still apply.
If you're not gaming or running demanding applications which can use a GPU to speed things up, you won't need to break the bank to bag a graphics card. If you're mainly running productivity apps, browsing the web, managing email, and performing other low-resource tasks, then picking out the right RAM, CPU, and storage should be a higher priority.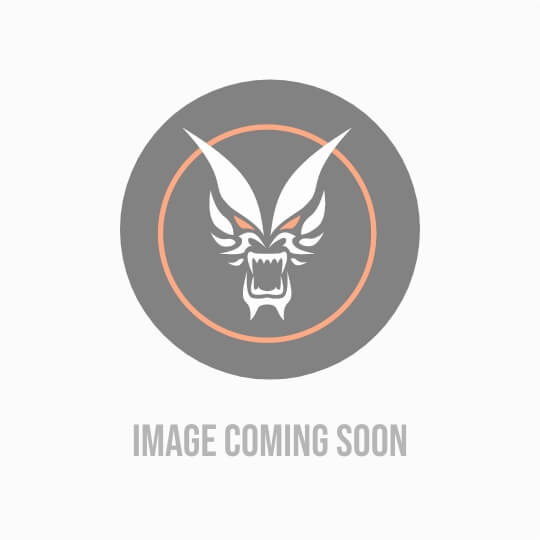 You have probably never heard of all the different types of graphics cards available as the differences are generally not that relevant. However, it is important to know what they are in order to decide what graphics card will be best for you.
The different types we're going to cover here are 'integrated' and 'discrete'.
An integrated graphics card is built into the motherboard and doesn't require one to be added. You'll find these built into most 'standard' laptops and computers, they are a cost-effective model but cannot easily be upgraded. These may be the best options if you are running low resource tasks and are not using your PC for gaming.
Graphics cards are being improved at an exceptional rate, meaning you need to be extra mindful when choosing your PC as the GPU may soon become outdated, especially if you intend to use your PC for gaming.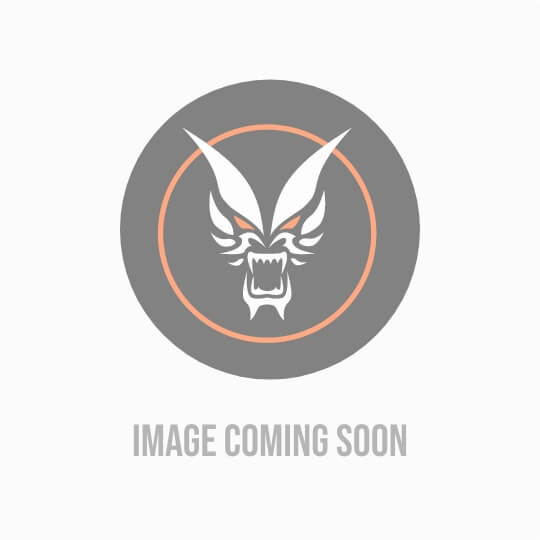 If you're branching out into gaming or video editing, a discrete graphics card is usually needed to speed up the image processing time. The other type is a discrete graphics card which is added to the motherboard as an extra component. This is ideal for those who want to modify their system by upgrading the graphics cards.
Without this, you may find your game lagging or jittering at crucial points or you may find that you are completely unable to play the game at all due to your graphics not meeting the minimum requirements of the game.
Discrete GPU's are the most common types you'll see. These are the types of cards the likes of NVIDIA and AMD are known for, two of the most prominent brands in this area.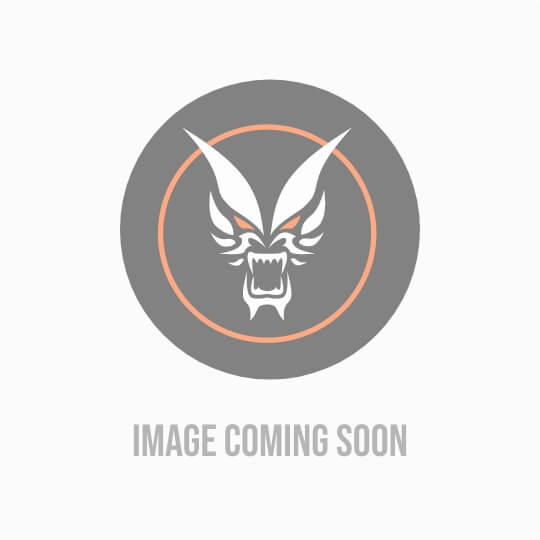 There are hundreds of graphics cards from dozens of manufacturers, but only two companies actually make the GPUs that power these components: Nvidia and AMD.
Nvidia, in recent years, has come out somewhat on top in terms of Ray Tracing (RTX), a prominent feature of newer and more intensive game releases. AMD stepped into this game in a big way in 2020 with its RX 6000 cards, bringing them up to speed, so either brand could be suitable for your PC.
Still, the rollout of games that make use of (and specifically good use of) ray tracing has been slow. There's no doubt that more games are adding RayTracing support—and many more will in the future as ray tracing is also supported by the recent Sony PlayStation 5 and Microsoft Series X consoles. So you should weigh the importance of ray tracing performance with how interested you are in these games, how important the best possible visuals are to your enjoyment, and how much future-proofing you want baked into your GPU.
Graphics cards are being improved at an exceptional rate, meaning you need to be extra mindful when choosing your PC as the GPU may soon become outdated, especially if you intend to use your PC for gaming.
Also, don't forget DLSS, Nvidia's AI-assisted resolution upscaling. It can deliver improved performance with less of a hit on frame rates than is typical from maxing out your monitor's resolution the traditional way. This is something else to consider when choosing a graphics card for your PC.
Both brands cater toward all price points, from low-end to intensely high-end gaming GPUs. Price is an important factor in GPU selection.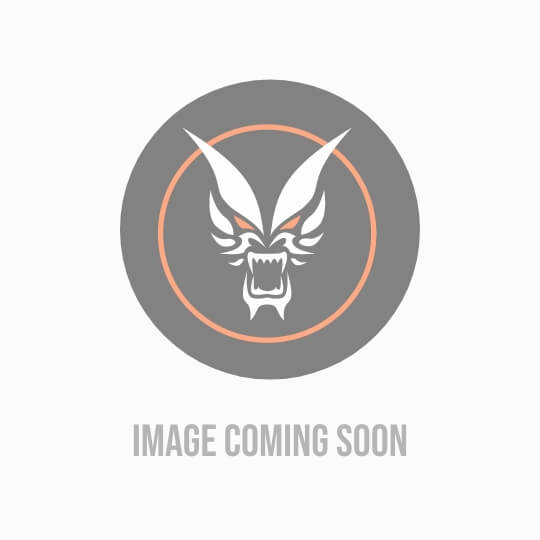 The price of graphics cards can vary greatly, with very low-end cards starting under £100 and higher end models potentially going for more than £1000. As is often the case, the highest-end cards may not be the best for the price, unless you are intensely eager to have the best performance and experience possible. You can usually drop a tier or two down and get the most performance for a good price. This will depend again on your personal budget, preferences and desired uses of your PC.
Which GPUs are budget, mid-range and high-end?
Here's a breakdown of the major current GPUs and where they stand, grouped roughly by price and performance. We've also included "recommended" uses to give you an idea of which would be best for certain activities. Remember that not all cards within a given GPU subset will perform exactly the same.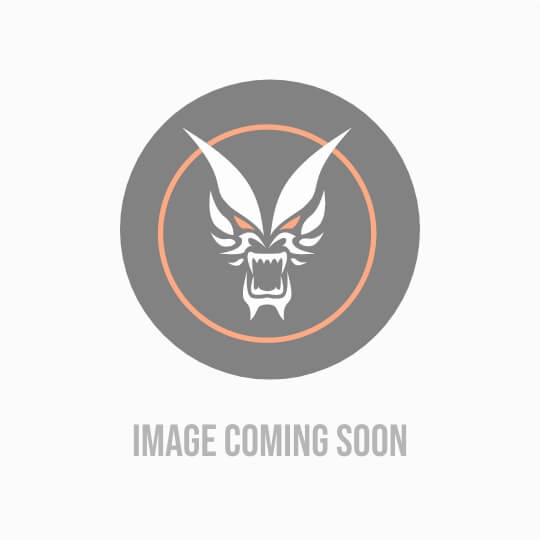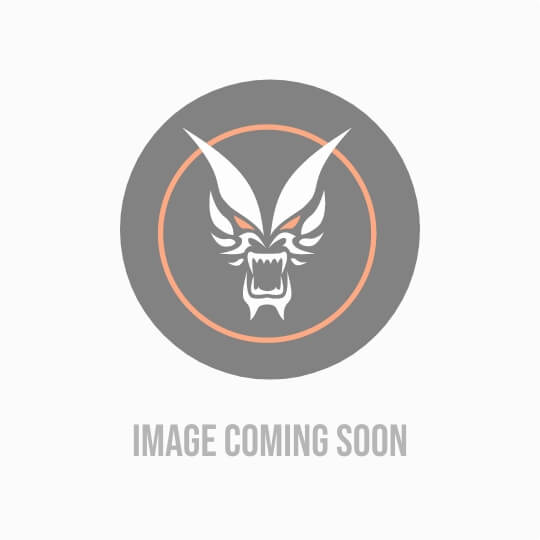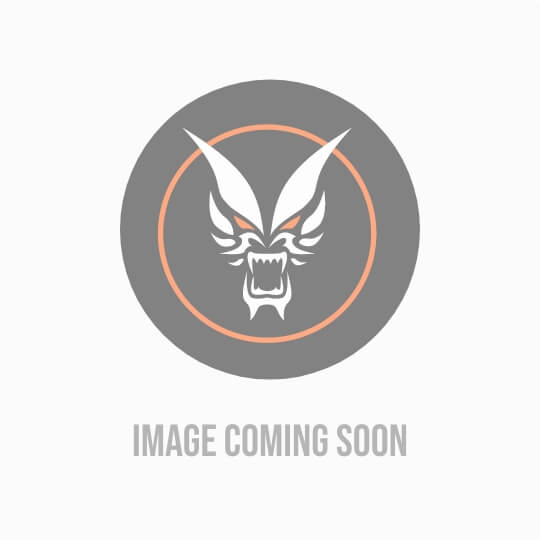 Certain graphics card specifications are highly important to consider when choosing a graphics card. Below are some of the more significant specifications to consider:
Memory amount:
GPU memory is crucial to consider. Ensure you get a card with at least 6GB of space (even if you are not intending to use your PC for gaming), and preferably 8GB or more for gaming at 1080p. You'll need more memory if you want to play with all the settings turned up, or if you are intending to use lots of high-performance applications. If you're going to be playing at resolutions like 4k, more than 8GB is ideal.
Form factor:
Form factor is very important. You'll need to make sure you have room in your PC case for the graphics card you select. Make sure that you look at the length, height, and thickness. GPUs can come in many different sizes. Most gaming-focused cards will be full-height and occupy two or more expansion slots, with newer graphics cards being larger than previous models.
If you are building a PC yourself, the form factor will be intensely important. However, if you are getting a prebuilt system, this will be less important (as the system will be listed with compatible cases and other components), and if you plan to use a PC system customiser, there will usually be compatibility notices to guide you along the way if you pick a graphics card that is too big for a case.
If you are intending to purchase a pre-build here at Fierce PC, you won't have to worry about the above, as this will be picked up by our PC configurator and will offer you better options for power supply and case size if you customise your system.
Thermal Design Power:
Important. Thermal Design Power or TDP is a measurement of heat dissipation, but it also gives you an estimate of how many watts you'll need to run your card at stock settings. You will usually need a higher watt power supply if your graphics card is higher-end, for example, 3090's will need 750w or higher power supply to run efficiently.
Power Connectors:
Power connectors are important. All serious gaming cards draw more than the standard maximum of 75W that the x16 PCIe slot provides. These cards require connecting supplemental PCIe power connectors that come in 6- and 8-pin varieties. Some cards have one of these connectors, some two or even three, and 6- and 8-pin ports can exist on the same card. If your power supply doesn't have the supplemental connectors you need, you'll want to upgrade.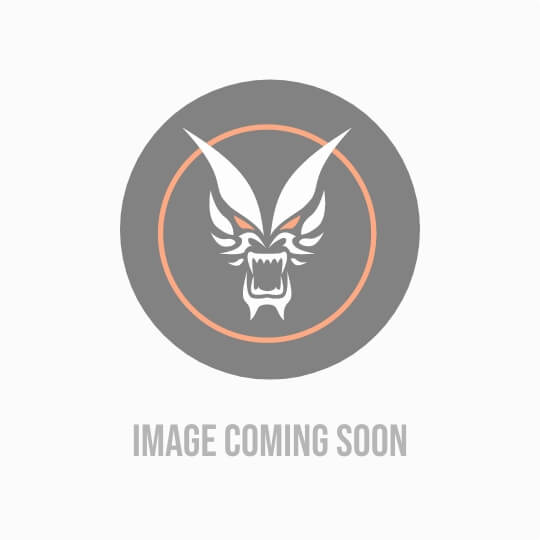 - Ensure you opt for a CPU that is in a similar league to your GPU. If you spend all your money on your graphics card and don't opt for a similarly compatible CPU, your system might score well on synthetic benchmarks but won't be able to do as well in real game play due to lower minimum frame rates.
- Check your monitor resolution and match it to your GPU selection. Many mainstream graphics cards are compatible with and for gaming at 1080p resolutions between 30 - 60 FPS (frames per second), but you will need a high-end card for resolutions at or near 4K. Be sure to pair your GPU with the best possible gaming monitor to fit your needs.
- With monitors you will also need to consider your refresh rate. If your monitor has a triple refresh rate, you'll need a more powerful graphics card and processor (CPU) for it to reach its full potential. On the flip side, if your monitor tops out at 60Hz, there's no need to pay extra for a more powerful card that pushes pixels faster than your monitor can keep up with.
- Do you have enough power and space? Make sure the case you are choosing has enough room for the card you want to get. The power supply is also important. You need to ensure that the power supply has enough watts to spare, along with the correct type of power connectors (up to three 9-pin PCIe, depending on the card). If you are intending to purchase a pre-build here at Fierce PC, you won't have to worry about the above, as this will be picked up by our PC configurator and will offer you better options for power supply and case size.
- Don't count on overclocking for serious performance boosts. If you need better performance, select a more powerful card.
- Consider what you will be using your PC for. Will you be playing the latest games? If so you may want to consider a more powerful card that can hold up better for newer game releases. However, if you are looking to buy a PC solely for working from home, you won't need a graphics card that is incredibly high-end or powerful.