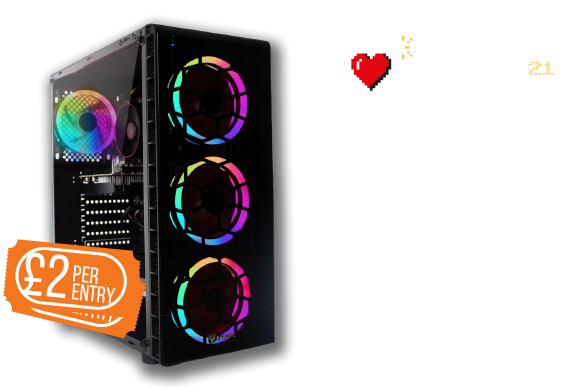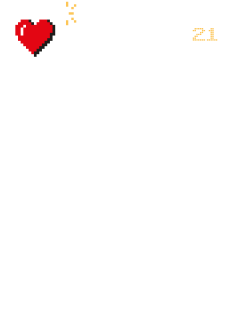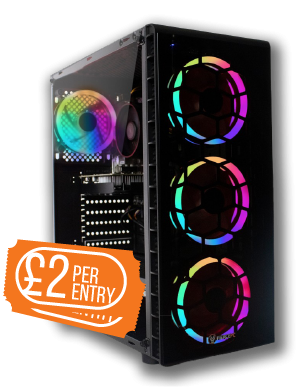 Purchase your
ticket today
Only 600 tickets available. Tickets must only be purchased via our website. Winner will be announced on the 27/02/2021 during our GameBlast fundraising stream on the Official Fierce PC Twitch Channel.
Buy Now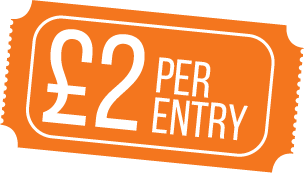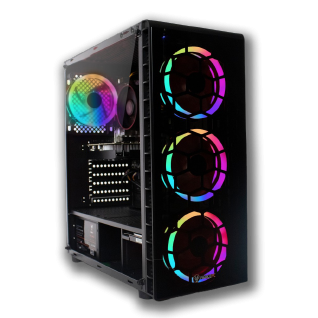 More about the
express crusader raider
Intel Core i5-9400F 2.90GHz Hex-Core CPU
NVIDIA GeForce RTX 2060 6GB GPU
240GB WD Green 2.5" SSD
1TB Seagate BarraCuda Hard Drive
H310CM-HDV Motherboard
Find out more
Terms and Conditions
Tickets are not to be sold to, sold by, or bought on behalf of anyone under 16 years of age. Any tickets bought by or on behalf of somebody under the age of 16 will be rejected from the draw and the money returned to them.
There is only 1 single prize consisting of a Fierce PC meeting the following specification: CiT Raider RGB Tempered Glass Mid-Tower Gaming Case, Intel Core i5-9400F 2.90GHz Hex-Core CPU, NVIDIA GeForce RTX 2060 6GB GPU, 16GB Corsair Vengeance LPX 3000MHz DDR4 Memory (2 x 8GB), 240GB WD Green 2.5" SSD, 1TB Seagate BarraCuda Hard Drive, H310CM-HDV Motherboard
Tickets can only be purchased through the Fierce PC web site.
Tickets can not be sold on. Only the details of the person on the order will be eligible to receive the prize.
There are only 600 tickets available in total.
Each ticket is worth one entry.
You can purchase multiple tickets.
This is done by changing the quantity on the item.
Your order number will be your ticket If you purchase multiple tickets. Your order number will go into the draw multiple times.
Eg if you purchase 3 tickets with order number 100056987. This number will be entered into the draw 3 times. You will not receive different order numbers.
Only the countries eligible to enter are countries we ship too. These are: These are: the United Kingdom, Isle of Man, Ireland, Austria, Belgium, Denmark, France, Finland, Germany, Italy, Luxembourg, Netherlands, Norway, Poland, Spain, and Sweden
All proceeds raised by this raffle will support the activities of the direct services of SpecialEffect, registered charity number. 1121004
Details of the charity can be found on this link https://www.specialeffect.org.uk/what-we-do
The raffle draw will take place on the 27th February on our Official GameBlast Stream.
Our stream can be found on: Twitch.tv/Fiercepc.
The winner will also be announced on social media as well as notified by email to arrange their prize.
Any raffle ticket monies received after the closing date will be treated as a donation to SpecialEffect and the tickets will not be entered into the draw.
The first ticket drawn will win the price of a gaming PC.
The result of the raffle draw is final. No correspondence will be entered into.
No refunds once the prize has been drawn.
No cash substitute will be offered.
Winner must get in touch within 2 weeks of the announcement date (27th February 2021).

More about GameBlast
Running since 2014, GameBlast is the UK's biggest annual
charity gaming marathon weekend in aid of SpecialEffect.
It's the perfect way to help change the lives of disabled
gamers and have a blast at the same time.
Learn More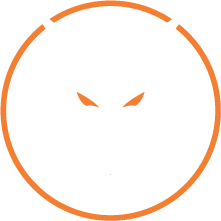 Fierce PC GAMEBLAST LIVESTREAM
27th February at 9am
with Prizes and hosting takeovers from the Fierce PC Stream
Team live on our Twitch channel
find out more

Want to support gameblast further?
Donate Here