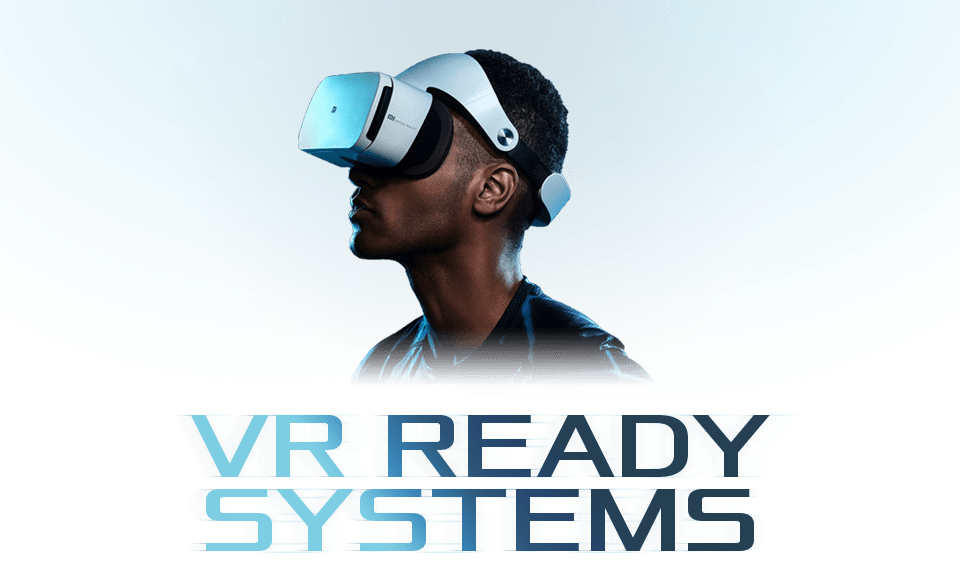 Why choose a

system?
The

range is developed with the most important factors in mind to get maximum performance for your VR gaming.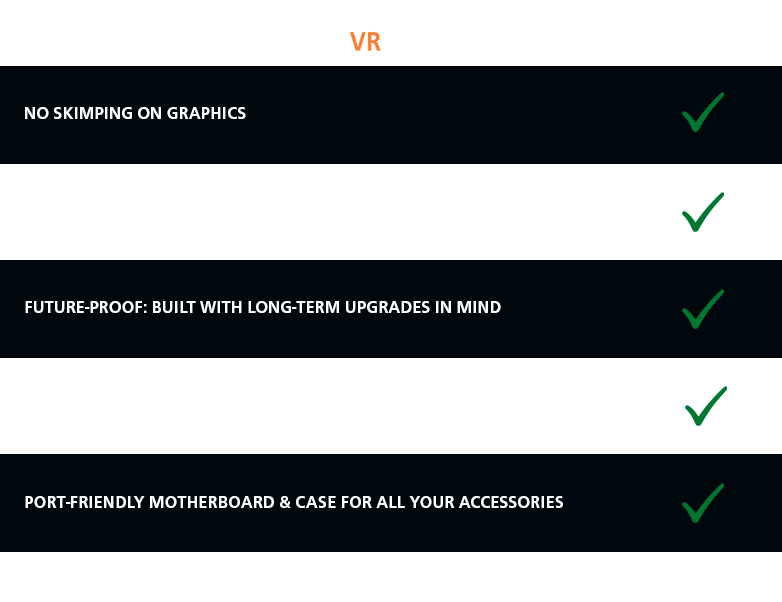 Optimal Specs
All

systems exceed the minimum requirements set by the VR headset manufacturers, to ensure a strain-free experience.
For an optimal VR experience, it is highly recommend running VR content at 90 frames per second, or better.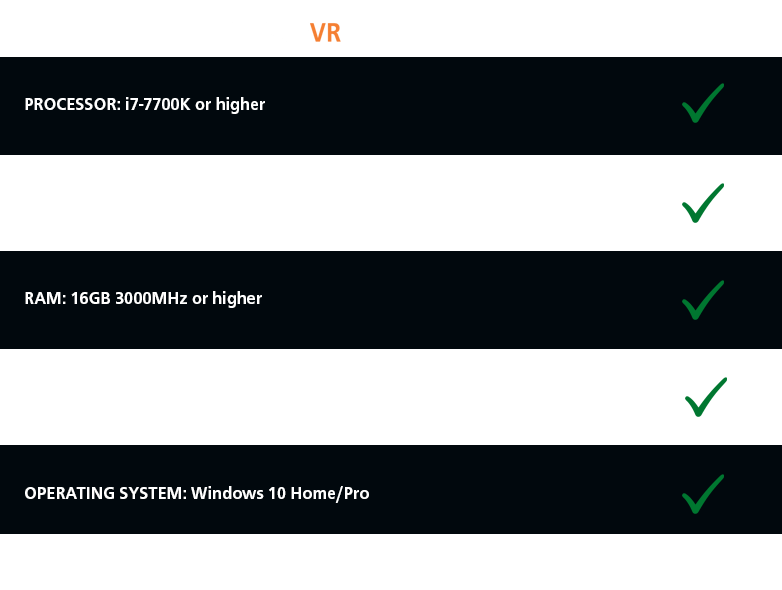 Not sure where to begin?
Check out the VR games we at Fierce PC consider as must-have-titles.