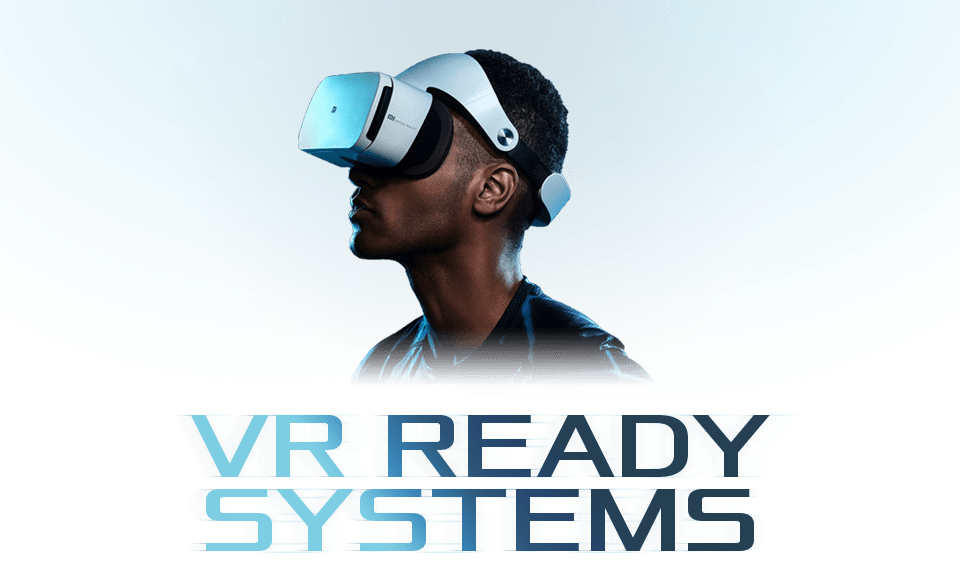 The

range is developed with the most important factors in mind to get maximum performance for your VR gaming.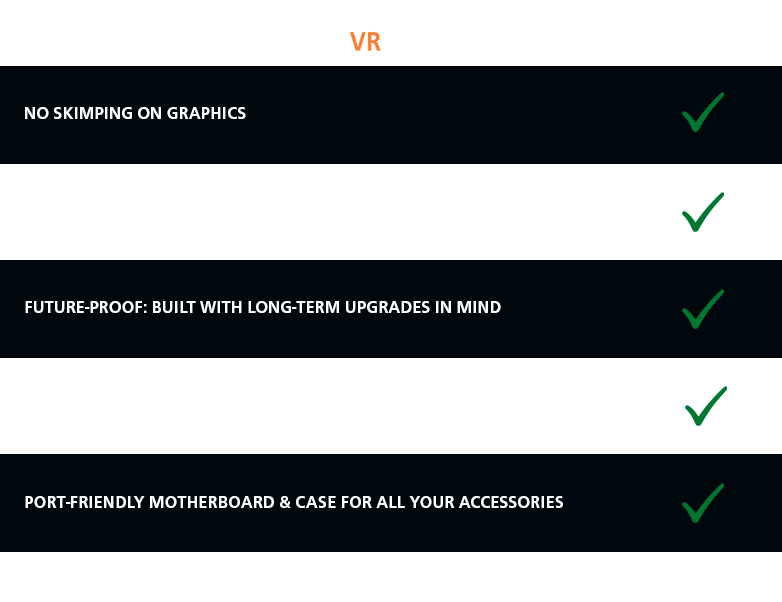 All

systems exceed the minimum requirements set by the VR headset manufacturers, to ensure a strain-free experience.
For an optimal VR experience, it is highly recommend running VR content at 90 frames per second, or better.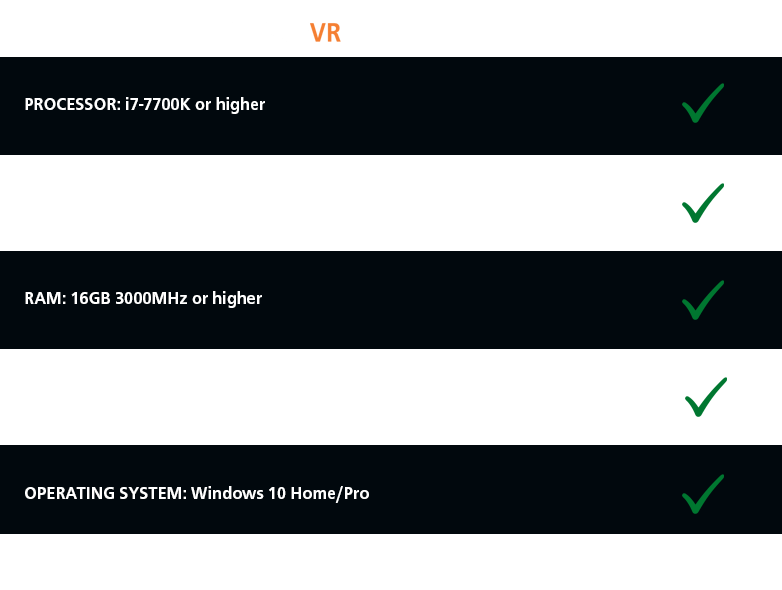 £1,779.95

AMD Ryzen 5 3600X Hex-Core CPU

Gigabyte X570 GAMING X

NVIDIA GeForce RTX 2080 SUPER 8GB

16GB of 3200MHz DDR4 Memory

250GB M.2 Solid State Drive

2TB Hard Drive

£2,099.95

Assert your authority as The Imperial Shogun!

Intel Core i9 9900K 3.6GHz (5.0GHz Boost) Octo-Core CPU

MSI Z390 GAMING EDGE Motherboard

NVIDIA GeForce RTX 2070 SUPER 8GB

16GB of 3200MHz DDR4 Memory

1TB Seagate BarraCuda HDD

1TB Seagate FireCuda M.2 SSD

£15,149.95

Harvest the souls of the dead with the Soul Reaper!
Custom Watercooling Loop
Intel i7 9700K Octo-Core CPU
MSI Z390-A PRO Motherboard
NVIDIA GeForce GTX 1660 TI 6GB
16GB Corsair Vengeance Pro DDR4 Memory
480GB Western Digital Green M.2 SSD
Check out the VR games we at Fierce PC consider as must-have-titles.