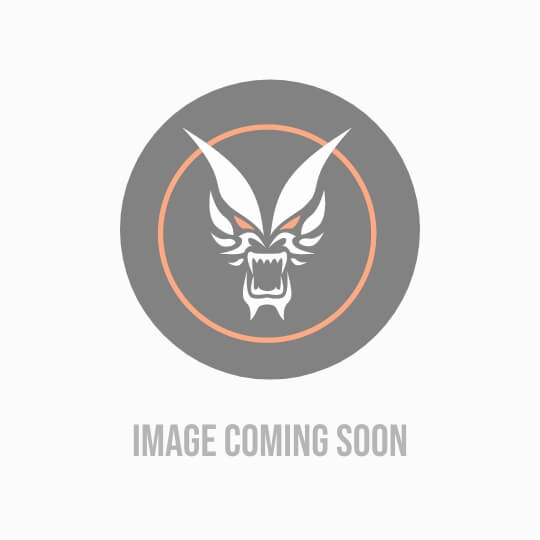 *Clearance* Aerocool Integrator 600W 80+ Power Supply
*Clearance* Aerocool Integrator 600W 80+ Power Supply
Product Overview
Aerocool launched brand new Integrator power supply series aim to mainstream computing systems. Numbers of SATA connectors for RAID storage, up to 85% efficiency for power saving, and single +12V rail for extreme CPU/GPU power consumption. Good DC quality with lower ripple and noise, and fully protect functions to guard your components in system. No more headache to install by long 20+4P and 4+4P up to 550mm.
Features:
Black Outlook - Elegant black PSU casing with fully black mesh cables.
ATX12V ver.2.31 - Compliant with ATX12V Ver.2.3.
High Efficiency - High efficiency PSU - up to 85% efficiency.
Single 12V Rail - Single 12V rail for high compatibility and extreme high current output.
Long Cabling - Main cable length up to 550mm is easy for high-end tower chassis installation.
Two PCIe - Two PCIe 6+2pin connector for mid-range graphic card.
7 SATA - Up to 7 SATA connectors supports for numbers of hard drives.
12cm Silent Fan - 12cm silent black fan with smart thermal fan speed control circuit.
Fully Protection - Fully protection functions with OVP/UVP/OPP/SCP/SIP.
Fully Safety - Safety and EMC certified by CE and TUV.
ECO friendly - ECO friendly by RoHS and Erp 2013 directives.
Specification:
Manufacturer: Aerocool
Size: ATX
Edition: Integrator
Wattage: 600 W
80 PLUS Certification: 80 PLUS
Max. Efficiency: 85 %
Cooling: Fans

Internal +12V Rails: Single Rail
Max. Combined Output +12V: 46 A
Modular: No
Modularity: Non Modular
SLI/CrossFire: No
EPS 12V: No
Motherboard Connector: 20+4 Pin
Connectors: 1 x 4+4pin CPU +12V 4 x 4pin Molex 2 x 6+2pin PCI-E Power 1 x FDD Power 7 x SATA Power
Dimensions: 150 x 85 x 140 (WxHxD)