Don't have an account?
Creating an account has many benefits: check out faster, keep more than one address, track orders and more.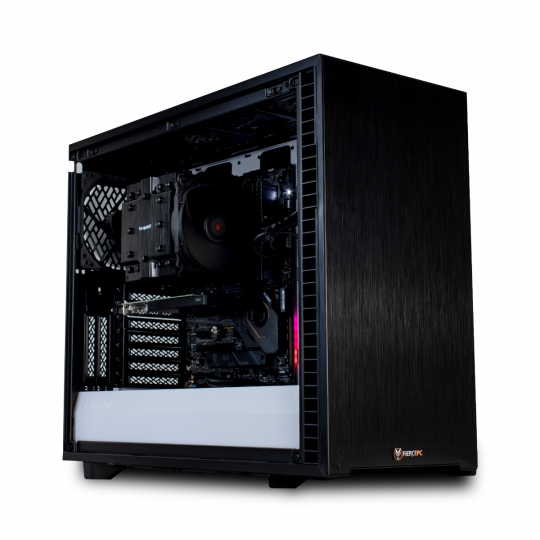 Fierce Opus Ryzen 9 Workstation PC | AMD Ryzen 9 5900X | NVIDIA Quadro P2000 5GB Graphics | 32GB 3200MHZ DDR4
Vincite Opus Vestrum
Looking for a desktop PC to carry out all your day to day workstation tasks with ease? Desktops in our FPC Opus range have great specs, so you can work on office projects and finalise serious graphic design work.
Get more work done with the Fierce FPC Opus Workstation PC. It has a powerful AMD Ryzen 9 5900X processor, which is capable of running complex office apps. You'll notice fast performance too, especially while multitasking.
The Quadro P2000 is the perfect balance of performance, compelling features, and compact form factor delivering incredible creative experience and productivity across a variety of professional 3D applications.
Tired of waiting for your PC to load up when you switch it on? With the 1TB M.2 Solid State Drive this is a thing of the past, along with an addtional 2TB HDD for even more storage. Your Windows 10 operating system will be installed here meaning super fast load times. Even if more than one person uses the desktop, there's enough space for everyone to store their files.
Fierce Opus Ryzen 9 Workstation PC | AMD Ryzen 9 5900X | NVIDIA Quadro P2000 5GB Graphics | 32GB 3200MHZ DDR4
AMD Ryzen 9 Processor
5000 Series AMD Ryzen 9 5900X CPU
The AMD Ryzen 5th gen processors give you a huge boost in power over the previous generation. You'll get a faster CPU with more memory – perfect for powering through huge work projects and creative tasks.
Super Fast 2.5GB LAN
2.5Gbps LAN provides incredible data transfer speed faster than general Gigabit LAN. This is a premium solution for demanding users.
Upgraded network solution for professional and multimedia use. Delivers a secure, stable and fast network connection.
NVIDIA Quadro Graphics
The Quadro P1000 combines a 640 CUDA core Pascal
GPU, 4 GB GDDR5 on-board memory and advanced
display technologies in a low-profile form factor to
deliver amazing graphics performance for demanding
professional applications.
NVIDIA Quadro graphics cards empower designers, artists, scientists, and researchers to explore their boldest ideas faster than ever.
Solid State Drive
Included is a 1TB M.2 Solid State Drive for all of your files and programs. Have your PC and all of your installed programs load up within seconds.
4K Resolution
4K monitor support via DisplayPort connectivity.
Multiple Monitor Support
Create a visual workspace with the ability to drive up to four displays.
High Definition Audio
Crisp and Clear 7.1-Channel High Definition Audio.
Wi-Fi 6 & Bluetooth 5.1
The Intel® WiFi 6 AX200 module is compatible with the 802.11ax standard and pushes theoretical peak bandwidth up to an incredible 2.4 Gbps.
Lightning USB Type-C
Powered by USB 3.2 Gen2x2 controller, offering never before seen USB speeds up to 20Gb/s with USB Type-C.
Windows 10 Pre-Installed
Ready to use out of the box with the latest drivers and updates applied.
Free Upgrade to Windows 11
Qualifying devices (late 2021 into 2022) will be delievered with an free upgrade to Windows 11. Timings vary per device and certain features require specific hardware.
---
Corsair Carbide Series 275R Mid-Tower White PC Case
| | |
| --- | --- |
| COMPONENT | DESCRIPTION |
| Case | Fractal Design Define 7 Midi Tower Black PC Case |
| Processor | AMD Ryzen 9 5900X 3.7GHz 12-Core Processor |
| Cooler | Be Quiet! BK022 Dark Rock Pro4 Air Cooler |
| Graphics Card | NVIDIA Quadro P2000 5GB Graphics Card |
| RAM | 32GB DDR4 3200MHz Memory |
| Solid State Drive (SSD) | 1TB PCIe 4.0 M.2 Solid State Drive |
| Hard drive | 2TB Seagate Barracuda Hard Drive |
| Motherboard | ASUS TUF GAMING X570-PRO WI-FI Motherboard |
| Power Supply | NZXT NP-C650M-UK PSU |
| Operating System | Windows 10 Pro |
Intel® WiFi 6 AX200 & Bluetooth 5.1
Intel® I225-V 2.5Gb Ethernet
---
Not Quite the Spec You Are After?
We are happy to build you a system that meets your needs.
Please contact our customer care team to disuss.
You can contact us via email: customercare@fiercepc.co.uk
or by phone on: 01706 214 233
---
Free Express Delivery
Comes with Free Express Delivery, your system will be dispatched within 5 - 7 working days. Working Day is defined as any day other than a Saturday or Sunday or public holiday in England and Wales.
---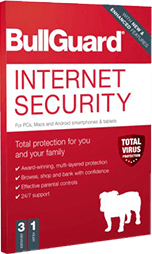 Includes a 1-Year Subscription of Bullguard's Internet Security
You need to protect yourself and the computers you use. But you don't want to be slowed down or interrupted when you're gaming online.
BullGuard is the only Internet Security provider focusing exclusively on the home user and all security products include Game Booster. Their antivirus technology is amongst the best in the world but it's also incredibly user-friendly and non-intrusive. That is why millions of gamers choose BullGuard to stay protected online.
Quality Testing
All our gaming PCs undergo intense benchmarking, stability testing and quality control procedures before being shipped to the customer.
Established Brand
Fierce PC is one of the largest gaming PC brands in Europe.
We ship 1,000's of gaming desktops across the UK and Europe every single month. All our staff have a passion for gaming, so we truly understand how important your new gaming PC is to you.
20 Years Experience
Fierce PC has over 20 years of experience when it comes to building gaming PCs. We are focused on providing an outstanding customer experience to each and every single customer who chooses to buy their gaming PC from us.
Price Match
If you find this exact specification of computer any cheaper then we will match the price.
Please feel free to get in touch with our support team and they will be able to amend the price for you.
If you still have any questions about this product or anything else relating to Fierce PC then please feel free to get in touch with our customer support team who will be more than happy to help. You can contact them by email on customercare@fiercepc.co.uk or by phone on 01706 214233