Step 1 Review
Step 2 Payment
Step 3 Done
Fierce PC 10 Year Anniversary
Fierce PC is turning 10 years old and we are celebrating with a MEGA sale & a PC Giveaway.
To show our appreciation to all of our shoppers over the last decade, we have knocked a whole 10% off 10 PCs for 10 days!
Scroll down to the bottom of the page to find out more about our giveaway and enter for a chance to win a monster gaming PC worth over £1300.
£1,009.99

£1,123.45 Save £113.46

Great for streaming!
Wi-Fi and BullGuard Internet Security included!
AMD Ryzen 5 3600 Octo-Core CPU(Includes 3 months of Xbox Game Pass!)
Gigabyte X570 GAMING X
AMD Radeon RX 5700 8GB
16GB of 3000MHz DDR4 Memory
1TB Seagate FireCuda

£1,299.99

£1,444.45 Save £144.46

Excellent for the esports gamer!
AMD Ryzen 7 2700 Octo-Core CPU (Includes 3 months of Xbox Game Pass!)
ASUS ROG STRIX X470-F Gaming
AMD Radeon RX 590 8GB
16GB of 3200MHz DDR4 Memory
500GB M.2 Solid State Drive
2TB Seagate BarraCuda

£1,444.99

£1,604.95 Save £159.96

Remote Control RGB Lighting
AMD Ryzen 5 3600 3.6GHz (4.2GHz Turbo) Hex-Core Processor (Includes 3 months of Xbox Game Pass!)
Asus ROG Ryuo 240mm Liquid CPU Cooler
Asus ROG STRIX X570-F Motherboard
AMD Radeon RX 5700 Graphics Card
1TB ADATA XPG SX8200 Pro M.2 Solid State Drive
16GB of 3600MHz DDR4 Memory
Microsoft Windows 10 Home 64 Bit
FREE - BullGuard Internet Security
5 Year Protect Warranty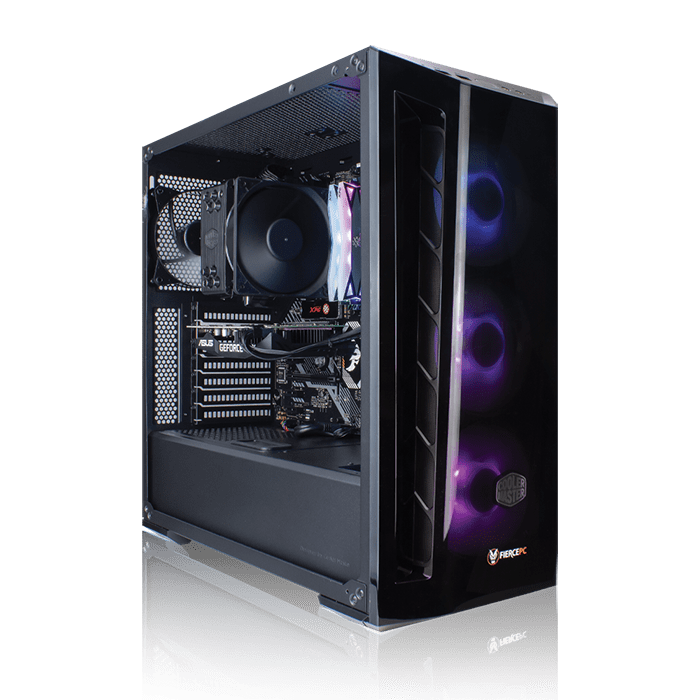 Be the lucky winner of this PC!
AMD Ryzen 5 3600X 3.8GHz (4.4GHz Turbo) Octo-Core Processor
NVIDIA GeForce GTX 1660 6GB Graphics Card
16GB ADATA XPG Spectrix D60G RGB 3200MHz DDR4 Memory
Cooler Master MasterBox MB520 RGB Black PC Case
RRP: £1319.95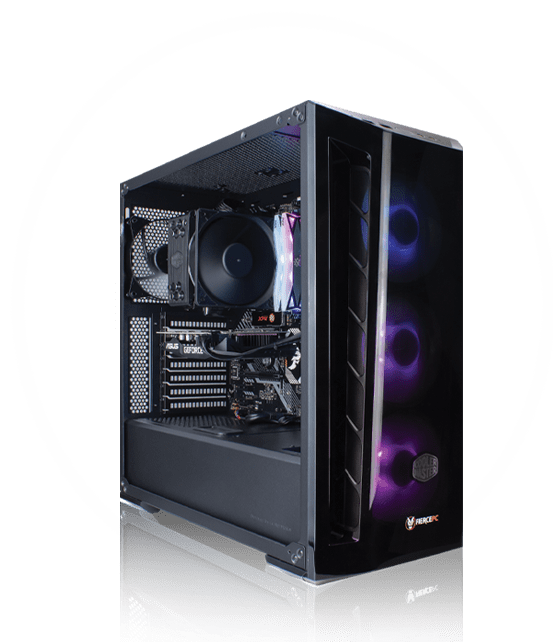 Offer begins 10/10/2019 and ends 20/10/2019